See Our All New Fun Deals & Discounts of the Month!
Click Here
JERSEY SHORE LIMO TOURS
See The Jersey Shore Like Never Before
SIGHTSEEING TOURSROMANTIC TOURSBAR CRAWLS!

All Tours Are 6 Hours in Duration!
Let's Take a Ride on the Wild Side!
Fun Things to Do With Kids in NJ | Discover Over 1,400 Amazing Kids Attractions
If you need em, we've got em. We are literally talking about thousands of things to do in New Jersey with kids! FunNewJersey.com knows the cool unknown places and we are happy to share them with our mom and dad demographic. Find kid's activities, fun places for kids, and fun things for kids near you. For more cool ideas, also see kid's day trips.


5 Quick Picks of Fun Things to do With Kids in NJ
---
---
6 American Dream Experiences That You Can Book Today!
---
---
Search For More Fun With Kids By Category!

---
Find More Fun Things to Do With Kids! (That You Never Knew About!)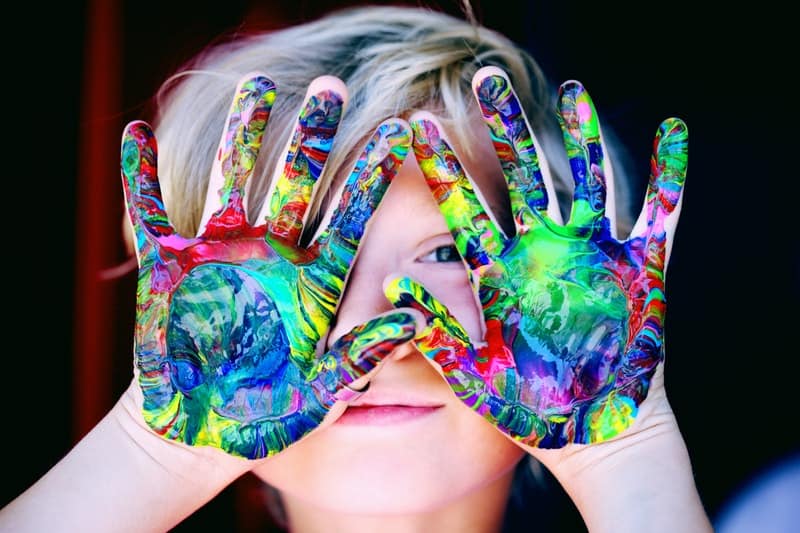 Fun Animal Related Attractions

1. Hit Up A Real Cowtown Rodeo. Visit a real live Rodeo (open seasonally from May through September Rain or shine!). Kids will absolutely be floored when they see what used to happen in the Old West. From bull riding to steer wrestling and barrel racing; this trip will surely be one to remember. This amazingly fun attraction started back in 1929. Learn about the history here.

2. The Ocean Institute at Brookdale Community College offers tons of informative and exciting programs focusing on marine science field trips and public visits.

Visit a 336 Acre Sanctuary and get one on one with lovely rescued animals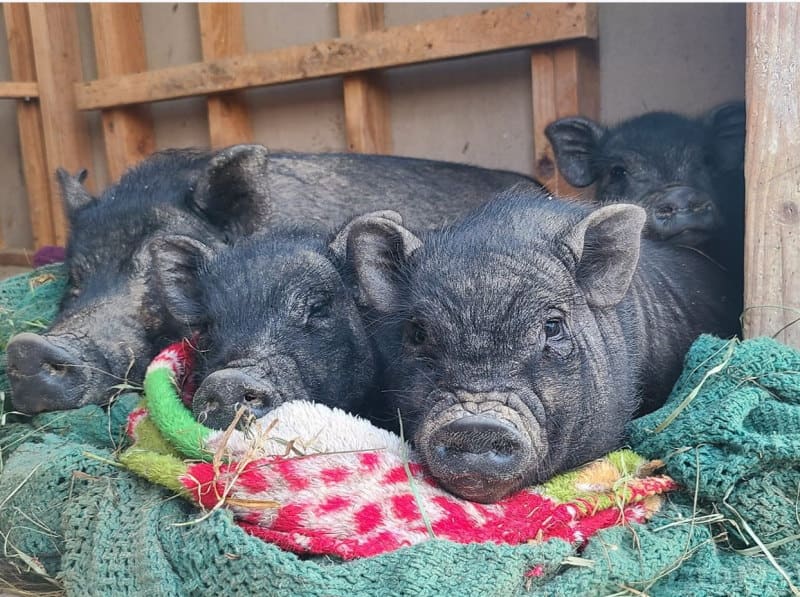 3. Take the kids on a Private Sanctuary experience. This is a one-of-a-kind private experience of an amazing animal sanctuary where kids can hold and interact with many different animals. The Tamerlaine Sanctuary is located in Montague NJ (at the uppermost top of North Jersey) is home to over 200+ animals, including horses, pigs, goats, pigs, cows, chickens, ducks, turkeys, and more. The Sanctuary is open year-round. View and book available dates.


4. If you are looking for where to take kids during covid, of course, outdoor options with large spread-out areas are best. Here are some outdoor farms to visit.

5. Feed the Fish. See the mammals and fish being fed at Jenkinson's Aquarium. Click here to see their feeding schedule.
6. Encounter Raptors, Snowy Owls, and Ravens at The Raptor Trust in Basking Ridge, NJ. Kids get to walk along the trails and learn about over 50 different kinds of birds while witnessing them up close and personal. Plan your visit today.

7. Experience amazing optical illusions! Come visit the new hip Tilt - A Tracy Lee Stum Museum where you can star in your own video game, feel what zero gravity feels like, scale to the top of lady liberty, and interact with a bunch of other exhibits that will challenge your perceptions and point of view. This is a unique family-friendly museum that the whole family will love.

8. Maintaining and protecting our oceans is one of the most important missions we have as a species. At The Marine Mammal Stranding Center, you can learn what you can do to do your part while seeing some awesome aquatic animals.

9. Lakota Wolf Preserve - While we are on the subject of the beautiful outdoors, make sure you get a chance to take the children out to see real wolves up close and personal on an educational Wolf Watch tour. Just remember that you must join a tour to be able to see the wolves. You cannot just go anytime. Please visit their website or call 908-496-9244 for more information.

10. Who would have thought you'd be able to go on an actual safari in New Jersey? Well, now you can with the Wetlands Wildlife Safari. You will have the chance to see the local flora and fauna that make up this awesome ecosystem.

11. We have some pretty impressive zoos and animal preserves here in New Jersey. We have compiled the most comprehensive list of the best zoos where you and your kids can see the exotic array of wildlife from all over the world.

12. Next time you are in Southern New Jersey be sure to check out Adventure Aquarium. It is rated as one of the best aquariums in the tristate area.

13. The Cape May Zoo is the perfect place to visit in Southern New Jersey for any animal enthusiast. With tons of exotic and local wildlife to discover and learn about it's a great educational attraction for kids of all ages.

Hidden Gems | Off the Beaten Path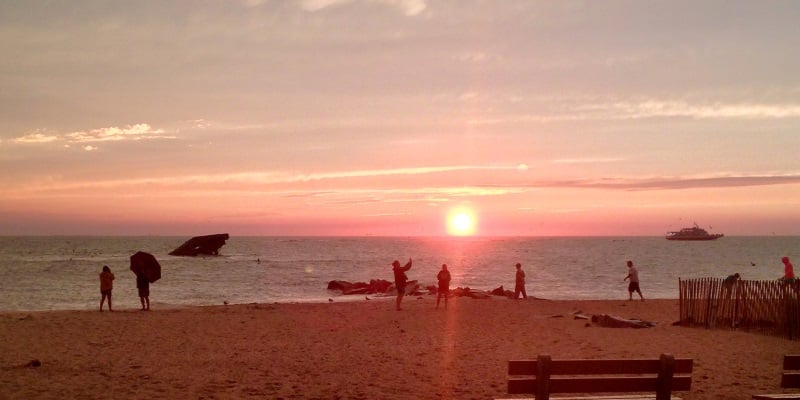 14. Dig for Diamonds. Sunset Beach, NJ has quartz pebbles in the sand that look like real gems! For the locals that grew up in Cape May, some of their fondest childhood memories were digging for Cape May Diamonds. Now you can take your kids for the experience!
15. There are many souvenir shops in the area as well as a plethora of fun things to do with the kids in the area. Learn more about Sunset Beach here.
16. Take a guided tour of a real working farm. The Howell Living History Farm is tucked away in a somewhat desolate (but very beautiful) area in Western NJ not far from New Hope PA.
17. Kids will see how to feed chickens and gather their eggs. They will learn about many other animals as well as how to farm crops. They have many awesome programs throughout the season.
18. Take a Kayak Tour. This is one of the most unique and places to take kids for fun. A kid-friendly activity where kids can see local wildlife, sealife, birds, and Osprey up close and personal on the very calm waters of Cape Island Creek in Cape May. Double Kayaks are available so parents can kayak with the younger ones. Daily two-hour tours are available at 10 am in season (May through September) at Miss Chris Kayaks and Paddleboards.
19. Visit a Museum on the Delaware Bay. Here is an off-the-beaten path day trip idea that is right smack dab in the middle of the wetlands. This is an extremely unusual museum that is 1000% fun! Explore the salt march and experience the aquatic invertebrate, plants, mammals, and migrating birds.
20. When kids visit the Delaware Bay Museum they will discover exhibits about the oyster industry, old restored sheds, and more. The Oyster Cracker Cafe has some awesome oyster dishes as well as other seafood delights. If you can jump on a public sail or a charter on the AJ Meerwald sailing boat. They also offer educational sails.
21. Explore The Pinelands. There are abundant off the beaten path adventures to experience with children in the Pinelands. The Pinelands Preservation Alliance offers a bunch of information on local things to do and the history of the area. Pinelands Adventures is an initiative of the alliance and this wonderful outfit offers so many fun things to do outdoors with kids. From guided paddling, canoe lessons, historical-cultural tours to nature, and Eco tours. Click here to search for their trips and tours.

22. You can find some of the best farm-fresh veggies and fruits here in New Jersey. We are called the garden state for a reason. At Demarest Farms you can find fresh produce and garden center items all in one place.

23. Picking your own produce is a fun and rewarding experience. Heres our picks for some of the best fun farms for kids in NJ.
Get Wet (In ways you would never think of!) :)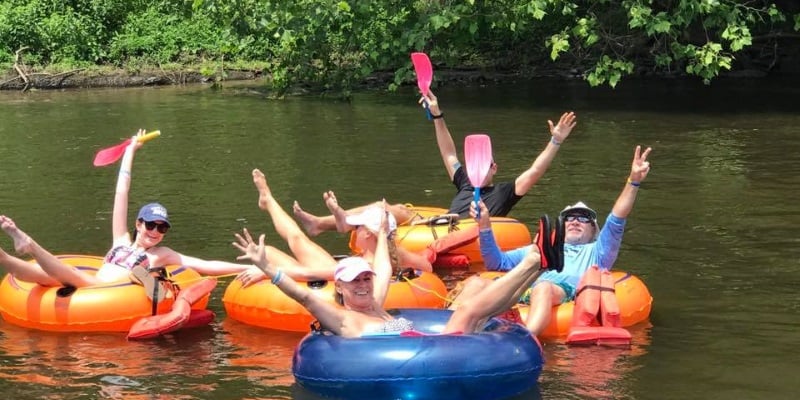 24. Go Paddle Boating. Come visit the all-new Children's Regatta Playground at the waterfront of the South Mountain Recreation Complex adjacent to the Essex County Turtle Back Zoo! There is a large play area nest to a wonderful picnic area and of course the paddleboat launch!
25. What makes this really fun is that there are 2 person paddle boats (very romantic) or 4 person paddleboats so that the whole family can venture out together! Kids can also visit the zoo and enjoy the zoo animals themselves, a zoo train, pony rides, mini-golf, an aviary, a butterfly tent, a treetop adventure course and much more at the zoo! Whew! We mean wow! Now that is some fun for kids!
26. Go on a 4 to 6-hour adventure on Delaware River. When you go on this Delaware River adventure, there are no rules. You can stop anywhere along the way, hit the small islands, lay in the shallow water, dock your tube and hit up the nearby towns, eat at the famous river hot dog stand and even try to paddle back upriver if you want. The point is......that you can do what you want. Who knew? We did and now so so you!

27. Splash Zone Water Park is one of the best water parks in all of New Jersey. You and your kids will have the time of your lives on the exciting water slides and other water-based rides. Just don't forget to pack a towel.
Here are some more places to get wet. See all of the 22 waterparks in our great state.
Epic Kids Attractions (We Mean Ones They Will Never Forget)

This is One of New Jersey's Best Escape Rooms by Far!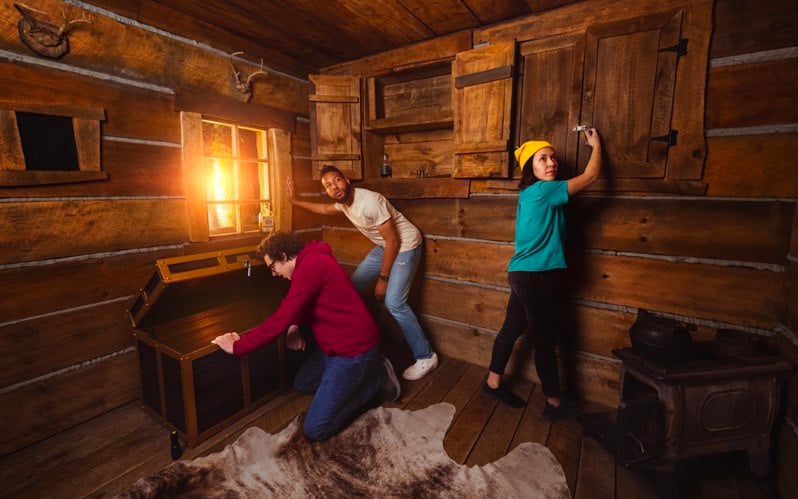 28A. The Escape Game is a live 60-minute adventure!
Choose from various themes: explore the depths of the ocean, escape prison, take part in a heist, and more. You and your team will have 60 minutes to uncover clues, crack codes, solve puzzles and complete your mission.
These adventures are great for families, friends, couples, team building, and really anyone looking for something new and different. Visit The Escape Game Today!
28. Visit the One and Only Storybook Land. OK, so how do we know that this place is epic? Because we took our daughter here 20 years ago. (It's been around over 60 years). This Wonder Land is wonderfully stuck in an antiquated period in time when fairytales were queen and nursery rhymes were king. If you haven't visited this New Jersey treasure, make sure that you plan a trip ASAP!

29. Bullseye Laser Tag is a state-of-the-art tactical laser tag experience in the largest indoor field on the east coast!

30. If you are looking for "family fun near me and family activities" where you can have a great time with kids of all ages The Nickelodeon Universe at American Dream in East Rutherford is the perfect option and is one of the newest theme parks in the state.
31. Experience Another All-Time Classic Amusement Park - Just for good measure, we would like to also recommend the Land of Make Believe for a fun thing to do in Hope NJ. We are picking this because it is also a very old fashioned park which is great for really young kids (toddlers) and because it is very affordable. To find other NJ classic theme style parks, check out ALL of the 21 amusement parks in NJ.
32. Experience Medieval Times. It doesn't get more epic than this. When children experience this for the first time, they are transported to a place where Knights and Horses are forever linked and the courage of the warriors in battle is something that they will talk about or months and months after your visit.
33. Dinner (with the queen), libations, horsemanship, jousting, and the flight of the royal falcon. Need we say more? Learn more here.
34. Liberty Science Center -they have just opened a new state-of-the-art planetarium which is absolutely fascinating. This amazing attraction has many hands-on activities for children. Kids have been going crazy about their new addition of their Infinity Climber. The Infinity Climber is the world's first suspended climbing play structure of its kind. Kids can get a view from 35 feet in the air.

35. Kids love bouncing around on trampolines and at Rockin Jump, they can jump and fly through the air at this awesome trampoline park.

36. Fantasy Island Park brings fun with over 18 rides plenty of fun arcade games great food and even an ice cream shop!

37. This world-famous zinc mine is the perfect educational attraction for kids of all ages and adults too. At the Sterling Hill Mining Museum you will learn about the history of mining in New Jersey while touring this epic mine filled with fluorescent rocks in the "Rainbow Tunnel" not found anywhere else in the world!

38. Skydiving can be one of the most exhilarating experiences a human can experience. At IFLY you can experience what it is like to jump out of an airplane without ever leaving the ground. This state of the art facility will have you defying gravity as you float through the air.

39. If you want an affordable yet exciting amusement park experience Casino Pier has got your park. Admission and parking are free all the time.

40. At Jenkinsons Boardwalk there is always something to do. With all the neat attractions like the famous funhouse on the boardwalk as well as some awesome restaurants, you can't go wrong visiting this incredible beach town.

41. Have you ever walked by construction equipment and wondered what it would be like to operate it? Well, wonder no longer Diggerland USA will put you in the seat of some of the coolest construction vehicles and let you dig all day.

42. Fly through the air on some of the coolest zip lines in New Jersey at Mountain Creek. As you zip down the mountain on their zipline tours you will feel like you are Superman soaring high above the landscape.

43. Set sail on the high seas on an actual pirate ship! Jersey Shore Pirates is one of the coolest attractions in New Jersey for any pirate enthusiast.

44. How cool would it be to see whales in New Jersey? Well, now you can on one of Cape May Whale Watchers tours. Southern New Jersey is the only place in the state you can find these massive sea mammals.

45. At Wild West City you can live out all your childhood fantasies of being a cowboy and get a clear picture of what it was like living in Dodge City, Kansas in 1880. So grab your six-shooter and your trusty horse and get ready for a great time.

46. Go ride the go-karts! at Eagleswood Amusement Park you can get your adrenaline pumping on their track or try out one of there numerous arcade games in this family-owned and operated amusement park.

47. Miniature Golf is one of the funniest competitive things you can do with your family and at Pennington Golf Centers 18-hole championship mini golf course and driving range you can conjure your inner Tiger Woods.


Kids Fun NJ - More places to go with children - Other Kids Attractions that Should Not Be Overlooked
48. Visit the Essex County Environmental Center - this beautiful park has a wooded wetland habitat near the Passaic River. There are programs and events held throughout the year as well as nature photography contests and Lenape Learning programs. Kids can get involved with nature programs and truly get a chance to become one with nature. This is a totally unique day trip idea.

49. If you want an upbeat experience for your kids that promotes healthy interaction Climbzone is an indoor rock climbing gym that has some seriously high rock walls!!


50. Duke Farms - Parents and kids alike will be blown away by this 1000 acre farm which offers ongoing exploration and preservation of its native species. Started the orientation center which is located in the historic farm barn. Then venture out to see their tropical Orchard display, their rustic coach Barn, the hay barn, the Great Falls, and much more.

51. Just Bead Yourself is an awesome "come to your place" activity and workshop service that will help you to let your creativity soar. You will get to get to design jewelry from a huge selection of beautifully colored beads or you can partake in online workshops.


52. In these uncertain times, it's important to shine a bit of light on the lives of those who need it most. Color A Smile creates and distributes them to seniors all over New Jersey. A little bit of love goes a long way.

53. The highlight of every outdoor party for a child has to be the inflatable bounce houses. At the Jumping Jungle, your kids can bounce on tons of inflatable bounce houses and slides in a safe clean environment all year no matter what the weather looks like!

54. New Jersey is very fortunate to have one of the largest and most distinguishes university-based museums in the country. The Zimmerli Art Museum on the Rutgers Campus showcases regional, national and international art exhibits.

55. This 146-acre county park has a ton of fun and exciting activities for the whole family. At Van Saun County Park you can go on a pony ride, cruise around on a train, or ride the carousel and so much more.

56. Take the kids ice skating! We have some of the best ice skating rinks here in New Jersey. With so many awesome choices you can be gliding across the ice in no time!

57. Get ready to throw some axes! You and your kids can be just like Thor in the Avengers as you hurl axes through the air at targets in a fun and safe environment spawning healthy competition in the newest national craze!|

58. Test yourself at one of the awesome escape rooms in New Jersey! Solve challenging puzzles in awesome themed rooms and see if you and your friends or family have what you need to escape in time.

59. Comic books teach us that the impossible is possible. Find some of the best comics based on your favorite heroes at one of these awesome comic book stores

60. Learn a new hobby! It's always good to keep entertained and keep an occupied mind for a good mental space. At these hobby shops, you can pick up what you need to let your creativity soar.

61. Every kid these days is a gamer is one way or another. If it's on a PC, console or mobile phone games teach hand-eye coordination and often are a cinematic experience. At these video game stores, you can get that new release for hours of entertainment.

62. The fun never stops at The Funplex! Kids of all ages will have the time of their lives playing arcade games, riding go-karts and more. This is the perfect location for birthday parties and even corporate events.

63. Children and adults both love trains, I mean why wouldn't you? They are awesome. At Delaware River Railroad Excursions you can ride on some of the coolest trains around.

64. Whenever you visit the Pop Shop you are sure to leave satisfied with a belly full of incredible homemade ice cream, sundaes, and shakes.

65. If you are looking for a great ice cream parlor in your area check out our picks of some of the best in the state!

66. Don't let the weather stop you and your family from having a great time. We have put together an all-inclusive list of the best indoor play places in New Jersey.

67. If your kid is a sports fan Branchburg Sports Complex is for them. With over 45 sports and adventure-themed games and some of the newest and coolest arcade games you are sure to have a fun day.

68. Any gamer would really appreciate this awesome attraction. The Lucky Snake is a premier arcade attraction where you can play all the latest stste of the art arcade games.

69. Around the Corner Art Center provides the perfect outlet for your kid's creativity to flourish. Offering a ton of different art classes and special events there is always something fun going on.

70. Have you ever wondered how glass is blown and ceramics are made? Well, wonder no longer because at Fire Me Up! Studio you can take glass fusing and clay hand building classes.

71. With this awesome attraction, your critical thinking skills will be put to the test as you navigate through The Other Tales Escape Rooms! These story driven rooms are truly exciting.

72. Every kid loves winning prizes and playing video games. At Bobby Dees Arcade they can play until their heart's content on one of their classic claw games, ski ball, or any of the tons of sweet arcade machines they have.

73. Axehole's is another exciting location in the national craze of hatchet throwing. Fun for all ages and great to let off some steam or enjoy some healthy competition.

74. One of the most rewarding experiences as a kid is when you first reel in that first fish on your line. Miss Chris Boats is a great option for some deep-sea fishing for the whole family.

75. Get ready to knock down some pins! Island Bowl has everything you can want from a traditional bowling alley and is a great place for a birthday party for children of all ages.

76. At Pirate Dark Star Cruises you get to become a real swashbuckler on an actual pirate ship in a real pirate adventure. What's cooler than that! The boats also named after an amazing song.

77. Step back in time at the Historic Cold Spring Village. Your kids will get a hands-on learning experience about Early American History. Parents can even pick up some of the craft beers they brew here.

78. You will reach such great heights at the World War 2 Lookout Tower in Cape May. Great for kids and even better for those with fear of heights to face their fears. Kids can also climb the 199 steps to the top of the Cape May Lighthouse and get a birds-eye view of the ocean!

79. The Kona Surf Company has everything you can want for a fun day on the beach! From surfboards to boogie boards be sure you stop in here before you start your day playing in the sand.

80. If you are looking for a great indoor activity for toddlers or a place to have a memorable birthday party Pump It Up in Roselle Park has you covered. This indoor play place has tons of inflatable toys and jump houses as well as a plethora of other fun activities.

81. We know how hard it is to keep your kids from climbing on everything in your house. So why don't you try bringing them to the Elite Climbing. They can climb the numerous rock walls to their little heart's content. Friday nights are family night.

82. Get Air Trampoline Park is one of the coolest new attractions in Monmouth County. This massive indoor facility is filled wall to wall with trampolines so you can fly through the air all day long.

83. It is important to mix education with fun to promote healthy mental growth in children. At Monmouth Museum you can do just that. With plenty of activities its perfect for a casual kids outing.

84. At The Jackson Jungle Play Park kids can climb and swing all over this unique playground. Free to the public all year round it's perfect for a fun day out.

85. Virtual reality is the newest craze to hit the gaming industry. With so many new businesses opening up offering this unique experience it's hard to find one that has it all. Sandbox VR delivers everything you can want in this type of experience.

86. Get back to nature at Big Brook Preserve. Follow the winding river along well-manicured trails in this scenic Colts Neck Park. I've personally have been going here since a kid and it is always a great experience. You might even find some neat fossils if you look hard enough.

87. iplay America has it all. Anything you can want from an indoor play place is right in one place. Your kids will have tons of fun playing and doing any of the ton of exciting activities.

88. Have you ever seen a real bald eagle? Well, now you can at the Manasquan Resivore Nature Center. There is a really cool observation deck where you can focus on the majestic eagle's roost.

89. Monster Mini Golf is a really neat and unique take on miniature golf. This indoor 18 hole course is illuminated only by glow in the dark paint that leads you from hole to hole.

90. For a truly breathtaking experience, you should head over to Deep Cut Gardens in Middletown. These meticulously manicured grounds are absolutely stunning and perfect for a serene walk with the kids.

91. Paranormal Books and Curiosities is one of the coolest shops you can find in Asbury Park. With tons of creepy and macabre stuff, you can honestly spend hours wandering through checking out all the curious and scary stuff they sell.

92. Have you ever wanted to roll around in a ball while bumping into other people safely? Well if you haven't thought about that before maybe you should check out Knockerball & More of a really fun time.

93. Go Play! Retro Arcade you can play all the awesome machines from times past. Nostalgia won't let you down if you bring your kids here you will probably end up playing right next to them.

94. Escape rooms are popping up all over the place. Bogeyman Trap Door Escape Room does it right. You will be challenged while you try to figure out how to escape these themed rooms.

95. Sky Zone is a safe and clean 30,000 + square foot trampoline park. Trust us. It's a lot of fun for the whole family!


96. Get Bugged Out! At Insectropolis you can interact with all things creepy and crawly while learning about some of the coolest insects and arachnids and their place and purpose in this world of ours.


97. Picnic in a Zoo. Have a picnic at the Cohanzick Zoo in Bridgeton NJ. The Zoo does not provide food, but families are welcome to come, bring their own food and enjoy the beautiful picnic grove overlooking the park.


Visit our blog for over 150 more things to do with Children in NJ


Here is an interesting list of over 150 more things to do that you should get out there and do with the kiddies immediately!