Fun Things to Do With Kids in NJ | Discover Over 1,400 Amazing Kids Attractions
If you need em, we've got em. We are literally talking thousands of fun things to do with the little ones! FunNewJersey.com knows the cool unknown places and we are happy to share them with our mom and dad demographic. For more cool ideas, also see kid's day trips.

Find More Fun Things to Do With Kids! (That You Never Knew About!)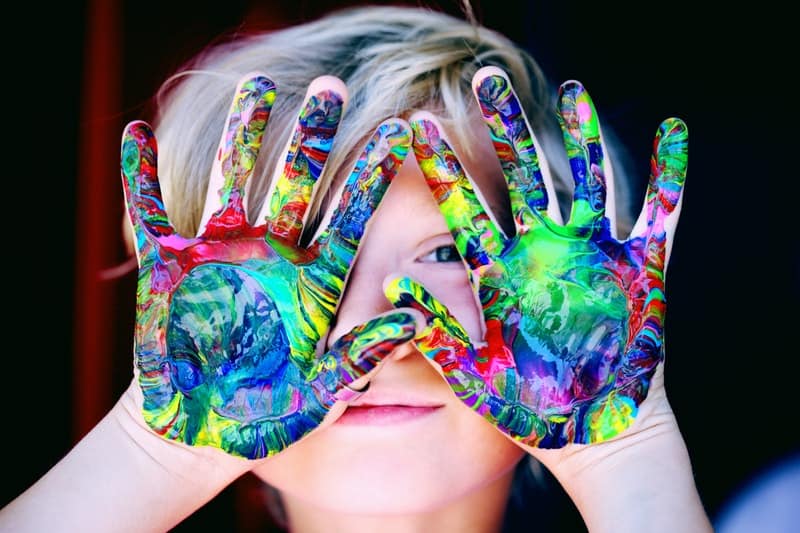 Fun Animal Related Attractions

1. Picnic in a Zoo. Have a picnic at the Cohanzick Zoo in Bridgeton NJ. The Zoo does not provide food, but families are welcome to come, bring their own food and enjoy the beautiful picnic grove overlooking the park.


2. Hit Up A Real Cowtown Rodeo. Visit a real live Rodeo (open seasonally from May through September Rain or shine!). This amazingly fun attraction started back in 1929. Learn about the history here.


Kids will absolutely be floored when they see what used to happen in the Old West. From bull riding to steer wrestling and barrel racing; this trip will surely be one to remember.

3. Feed the Fish. See the mammals and fish being fed at Jenkinson's Aquarium. Click here to see their feeding schedule.
4. Encounter Raptors, Snowy Owls, and Ravens at The Raptor Trust in Basking Ridge, NJ. Kids get to walk along the trails and learn about over 50 different kinds of birds while witnessing them up close and personal. Plan your visit today.


Hidden Gems | Off the Beaten Path
5. Dig for Diamonds. Sunset Beach, NJ has quartz pebbles in the sand that look like real gems! For the locals that grew up in Cape May, some of their fondest childhood memories were digging for Cape May Diamonds. Now you can take your kids for the experience!
There are many souvenir shops in the area as well as a plethora of fun things to do with the kids in the area. Learn more about Sunset Beach here.
6. Take a guided tour of a farm. The Howell Living History Farm is tucked away in a somewhat desolate (but very beautiful) area in Western NJ not far from New Hope PA.
Kids will see how to feed chickens and gather their eggs. They will learn about many other animals as well as how to farm crops. They have many awesome programs throughout the season.
7. Take a Kayak Tour. See local wildlife, sealife, birds, and Osprey on the very calm waters of Cape Island Creek in Cape May. Double Kayaks are available so parents can kayak with the younger ones. Daily two hour tours are available at 10 am in season (May through September) at Miss Chris Kayaks and Paddleboards.
8. Walk the Wetlands. Here is an off the beaten path day trip idea that is extremely unusual and 1000% fun! Explore the salt march and experience the aquatic invertebrate, plants, mammals and migrating birds.
Take your time and hike the 5 miles of walkway that encompasses the 4,00 acres of wetlands. Nearby is the Delaware Bay Museum where you can discover exhibits about the oyster industry.
9. Explore The Pinelands. There are abundant off the beaten path adventures to experience with children in the Pinelands. The Pinelands Preservation Alliance offers a bunch of information on local things to do and the history of the area. Pinelands Adventures is an initiative of the alliance and this wonderful outfit offers so many fun things to do outdoors with kids. From guided paddling, canoe lessons, historical-cultural tours to nature and Eco tours. Click here to search for their trips and tours.
Get Wet (In ways you would never think of!) :)
10. Go Paddle Boating. Come visit the all-new Children's Regatta Playground at the waterfront of the South Mountain Recreation Complex adjacent to the Essex County Turtle Back Zoo! There is a large play area nest to a wonderful picnic area and of course the paddleboat launch!
What makes this really fun is that there are 2 person paddle boats (very romantic) or 4 person paddleboats so that the whole family can venture out together! Kids can also visit the zoo and enjoy the zoo animals themselves, a zoo train, pony rides, mini-golf, an aviary, a butterfly tent, a treetop adventure course and much more at the zoo! Whew! We mean wow! Now that is some fun for kids!
11. Go on a 4 to 6-hour adventure on Delaware River. When you go on this Delaware River adventure, there are no rules. You can stop anywhere along the way, hit the small islands, lay in the shallow water, dock your tube and hit up the nearby towns, eat at the famous river hot dog stand and even try to paddle back upriver if you want. The point is......that you can do what you want. Who knew? We did and now so so you!
Here are some more places to get wet. See all of the 22 waterparks in our great state.
Epic Kids Attractions (We Mean Ones They Will Never Forget)
12. Visit the One and Only Storybook Land. OK, so how do we know that this place is epic? Because we took our daughter here 20 years ago. (It's been around over 60 years). This Wonder Land is wonderfully stuck in an antiquated period in time when fairytales were queen and nursery rhymes were king. If you haven't visited this New Jersey treasure, make sure that you plan a trip ASAP!
13. Experience Another All-Time Classic Amusement Park - Just for good measure, we would like to also recommend the Land of Make Believe for a fun thing to do in Hope NJ. We are picking this because it is also a very old fashioned park which is great for really young kids (toddlers) and because it is very affordable. To find other NJ classic theme style parks, check out ALL of the 22 amusement parks in NJ.
14. Experience Medieval Times. It doesn't get more epic than this. When children experience this for the first time, they are transported to a place where Knights and Horses are forever linked and the courage of the warriors in battle is something that they will talk about or months and months after your visit.
Dinner (with the queen), libations, horsemanship, jousting and the flight of the royal falcon. Need we say more? Learn more here.
Visit our blog for over 150 more things to do with Children in NJ


Here is an interesting list of over 150 more things to do that you should get out there and do with the kiddies immediately!