Complete List of the Best Fun Theme Parks and Amusement Parks in NJ to Explore
Here are some reviews and thoughts about the 21 amusement parks in NJ. How many of these action-packed amusement and theme parks have you experienced? This is your connection to find some fun theme parks where you can zoom on the thrill rides or just simply stroll along one of New Jersey's many famous boardwalks and piers that are filled with rides, arcades, and amusements. NJ is also home to many smaller exciting indoor amusement centers. We've listed them here as well. Click the play buttons below to see videos of every theme park!
Here is The Most Unique Amusement Park in NJ!
Field Station Dinosaurs!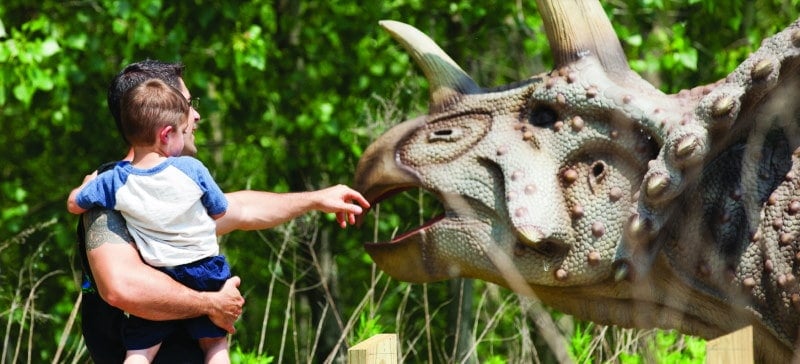 There are some that might not consider Field Station Dinosaurs a conventional amusement or theme park, but we feel that it is a wonderful off-the-beaten-path utterly unique attraction that offers an exciting hands-on experience for families. Hence, we have listed it here as one of the most unique amusement parks, not just in NJ but on the entire East Coast!
There are over 30 exciting educational live shows, fun games, life-size dinosaurs and activities for children to explore.
Field Station Dinosaurs
Overpeck County Park | Henry Hoebel Area
Fort Lee Road, Leonia, NJ 07605
855-999-9010
Best Wooden Roller Coasters in NJ
The Great White at Morey's Piers!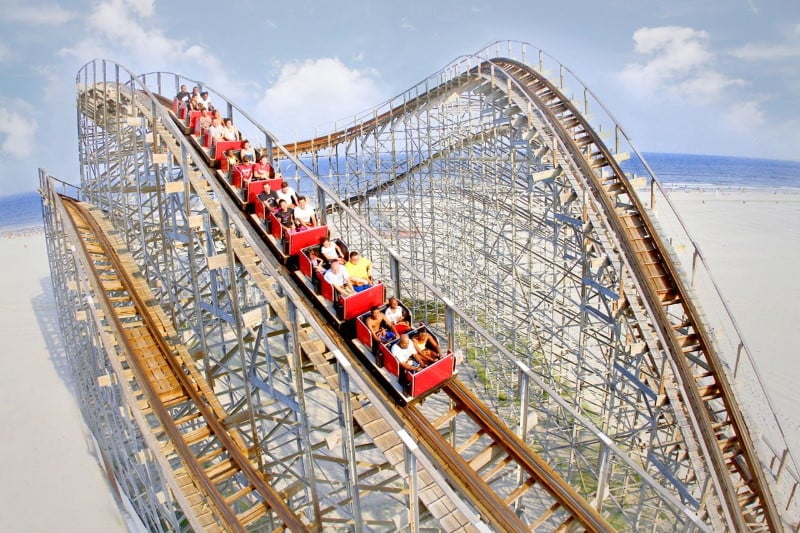 A classic wooden roller coaster with a tremendous 105 drop at speeds of over 50 MPH. On the beach with the Atlantic Ocean in the backdrop. Perfection!
Here are our top picks of the best wooden coasters


1. El Toro | Great Adventure



2. Great White | Moreys Piers



3. Hellcat | Clementon Park


What is the Fastest Monorail Roller Coaster in NJ (and the World)?
The NJ Devil!

Coming in 2020
The tallest, fastest and longest single-rail roller coaster!
13 stories high
87-foot drop
180 degrees inversions
Zero-G roll
Inline single passenger riders on a thin monorail track
Speeds up to 60 MPH
Over 3000 feet of track (That's over 10 football fields long!)
Find More Amusements for Kids
Find more kids attractions and fun destinations in NJ