See Our All New Fun Deals & Discounts of the Month!
Click Here
JERSEY SHORE LIMO TOURS
See The Jersey Shore Like Never Before
SIGHTSEEING TOURSROMANTIC TOURSBAR CRAWLS!

All Tours Are 6 Hours in Duration!
Let's Take a Ride on the Wild Side!

NJ is Home to Many Original Fun Escape Rooms That Were Created and Hand Built By Locals
Escape rooms have become all the craze in New Jersey in the past few years - and for a good reason, too! If you haven't been to one yet, escape rooms are essentially games that include getting "locked" in a room, usually with a cool theme, and having to work together with your group to find clues that will help you escape the room in under 60 minutes. If you escape, you win! Not only are they extremely fun and challenging, but they are perfect for a unique night out with friends. Come with your friends to solve puzzles at these 100% original escape room destinations. Check out escape rooms in North Jersey, Central NJ, and Southern NJ.

Escape at The Shore's 5 Interactive Themed Escape Rooms
What Can I Expect when Entering one of the Escape Rooms in New Jersey?
Because the whole idea of an escape room is figuring out the puzzle, most escape room companies will not give you an in-depth look into the room you are about to enter. This includes on their website and on-premise.
For this reason, you may not know exactly what to expect when you're entering an escape room.
First of all, don't be scared! There are some scary-themed escape rooms, such as the ones at 13th Hour Haunted Houses in Wharton, NJ, but for the most part, the escape rooms are not at all scary or meant to frighten visitors.
You'll be able to choose the room you enter before going in. This includes the theme and difficulty level. Choose something that is interesting to you! One cool NJ-themed escape room is Boardwalk Blast at Escape Garden State in Fairfield, NJ. This takes place inside of a makeshift boardwalk arcade.
Check out this video of an awesome themed-room at The Other Tales in Hawthorne. The video gives you an idea of what you'll find when you enter their "Amazing Adventure Society: The Forgotten Room" escape room. They are known for having some of the best story-driven escape rooms in the entire state.
Basically, you should expect to enter an extremely fun, themed room that is jam-packed with awesome clues, tips, and tricks just waiting to be discovered. The escape room experience is what you make it!
Some Questions and Answers About Escape Rooms

Q - What is an escape room?
A - A typical escape room is one room where the participants must find clues that help them to break out of the room. Everyone can put their heads together to solve the puzzles within the room.
---

Q - If I get scared and I need to come out, can I get out?
A - Yes. By law, escape rooms are required to let contestants out at any time.
---

Q - How long is the average escape room game?
A - Most escape rooms average around 60 minutes of gameplay. You'll have 60 minutes to escape the room. There will also usually be a 15-minute introduction to the game, and some escape rooms will have some time to look at your pictures inside and go over what happened for another 15 minutes.
---

Q - Can I come alone and play with another group?
A - Most escape rooms try to fill a certain amount of tickets per game. In some cases, yes, they will let you come alone and play with another group. But please make sure to call beforehand to make sure.
---

Q - What is the history of Escape rooms?
A - The modern-day escape rooms, are primarily influenced by early computer-based video games where players had to find clues to get to the end. Nancy Drew is an example of a series of games where players had to solve puzzles.
---

Q - How are escape rooms created?
A - Most escape rooms start with a theme and then story development of the steps to take in clues to find to get out. Props are made out of ordinary items like desks and tables and many props are handmade. Some higher-end escape rooms can have mechanical engineers, architects, and builders on hand. There are quite a few establishments in New Jersey, where proprietors create themes from scratch and hand build the play areas.
---

Q - What is one of the biggest escape rooms in New Jersey?
A - Trapdoor Escape Room (locations in Red Bank and Morristown NJ) offers multi-room play so you're not just playing in one room. They coined the phrase "largest mega escape rooms in the world" on their website.
---
Tips and Tricks for Completing an Escape Room on Time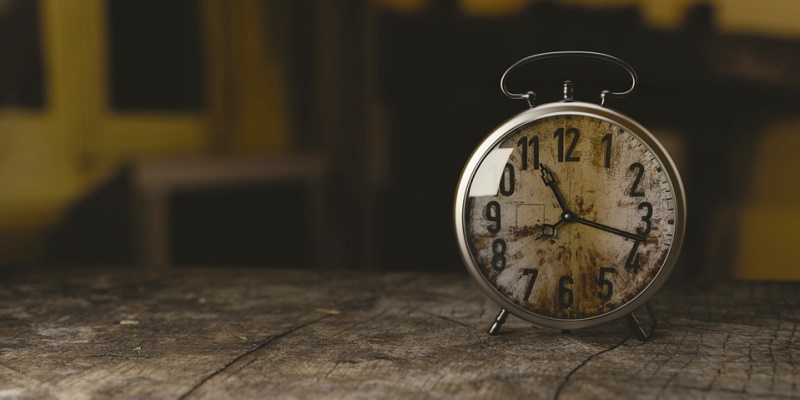 The best escape rooms are the ones where you really feel like you're being challenged. When it comes to completing an escape room, the fun is in the mystery of the puzzle! Going into an escape room that you already know how to complete will ruin the fun. However, there are a few different ways you can plan and strategize beforehand to make your experience a bit more streamlined.
Luckily, after completing a few different New Jersey escape room games ourselves, we do have a couple tips and tricks to get you on the right track if you are looking for success!
Get to know your team beforehand. When entering an escape room, depending on how many people are in your group with you, you may end up for people you do not know playing on your team. We have played escape rooms both ways: with only friends on our team and on teams that mix friends and strangers. We can confirm that oftentimes having a couple people you do not know on your team can really improve the success of the team. Strangers may have a different way of thinking about things, an different perspectives can really come in handy when figuring out the puzzles. If you end up on a team with people you do not know, be sure to get to know each other and ensure everyone knows each other's names! You will need to have great communication throughout the game.
If possible, show up early. Definitely do not be late! The earlier you are, the better you'll be able to get to know your team and get a sense of the room itself beforehand. Is the room yu're entering meant to be a themed escape room? Will it be scary? Is it a beginners level room or a difficult room? These are all important questions to ask! You also want to make sure you are present when the game master is going through all of the game rules. They may just give you a few hints at this time!
Ask questions. Before the game begins, ask your game master any questions that you may have. This will save time later, as you're usually able to ask them questions during the game but that takes time away from figuring out clues!
Always watch out for the clock! When the game begins, the clock starts ticking. You'll only have an hour to complete the room in most escape rooms and, trust us, that hour goes by extremely fast. It's a good idea to create benchmarks. Something like "Let's figure out this clue by the 20-minute mark" can really help a lot in the long run. Be sure to allow yourselves enough time at the end to connect everything together and complete the final clues!
Communicate. This is probably the most important part of completing an escape room on time. You MUST communicate with your team. Usually when the game begins, players will start yelling out to their team members with the clues they find. This includes any interesting numbers, symbols, or items. Oftentimes, these clues will correlate with other clues that your teammates find so it's very important that you always keep them in the loop!
Enjoy yourself! Don't stress, and be creative. You're in the escape room to have fun with your friends, figure out some cool puzzles, and put your detective skills to the test!
For more tips and tricks for beating escape rooms, check out the video above, "7 Tips to Beat any Escape Room".
Bring Your Friends Along!
Escape rooms are perfect for groups, as the more people you have on your team, the more likely you are to escape in time. Want to weigh your options before committing to the adrenaline rush of an escape room? Try checking out some other NJ attractions that are perfect for group outings.