See Our All New Fun Deals & Discounts of the Month!
Click Here
JERSEY SHORE LIMO TOURS
See The Jersey Shore Like Never Before
SIGHTSEEING TOURSROMANTIC TOURSBAR CRAWLS!

All Tours Are 6 Hours in Duration!
Let's Take a Ride on the Wild Side!
39 Exceptionally Fun Outdoor and Indoor Mini Golf Courses That Parents Need to Take Their Kids
Hey parents, now is your chance to show off your skills at some really cool mini-golf courses throughout the state. You can get your hole in ones and flex your muscles to the wifey and finally get the notoriety that you've been longing for. And kids, you will love the challenge of trying to get that hole-in-one so you can have bragging rights yourself. Listed below, we tell you the best places to play mini-golf and whey we chose them. This is the most conclusive up to date mini golf and putt putt places in the Garden State!

Here's Another 32 (indoor & Outdoor) Miniature Golf Centers and Where You can Grab the Best Grub Nearby
Minigolf NJ!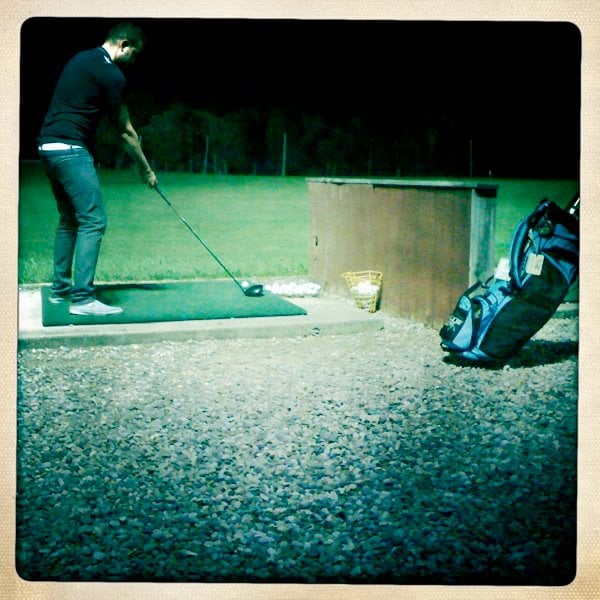 ---
Wacky Rooftop Mini Golf
800 Ocean Terrace, Seaside Heights, NJ 08751
732-793-6488
Wacky Rooftop Mini Golf is the perfect choice for a rooftop miniature golf game on the beautiful seaside boardwalk.

Best places to eat nearby: For parents, Park Seafood Bar & Restaurant. For the kids, definitely hit up Maruca's Tomato Pies. There are plenty of more choices. See more places to eat nearby here.
---
The Clubhouse Golf Center
1594 Route 10 & Sussex Tpke, Randolph, NJ 07869
973-584-1504
Equipped with a newly renovated 18 hole miniature golf course and a driving range training center The Clubhouse Golf Center offers something for every skill level.

Best places to eat nearby: Sushi Hana and American Heroes Smokehouse.
---
Paramus Mini Golf
314 Paramus Road, Paramus, NJ 07652
201-447-6079 EXT #4
Established in 1976 the Paramus Mini Golf has one of the most unique outdoor courses in Nothern, NJ. Complete with silly characters and interesting water effects.

Best places to eat nearby: Biagio's Italian restaurant is right across the street. El Cid, which is an amazing Spanish restaurant is right down the block.
---
Scotch Hills County Club Mini Golf
20 Jerusalem Rd Scotch Plains, NJ 07076
908-232-9748
The Scotch Hills Country club has a course that wanders around streams and stepping ponds with small shrubs and trees, with a picturesque waterfall as the centerpiece.

Best places to eat nearby: Chez Catherine is just 5 minutes away. It has been voted by many publications as the best French restaurant in the state.
---
Mt Freedom Golf
1275 Sussex Turnpike, Randolph, NJ, 07869
973-895-9898
With a safari theme course equipped with 2 waterfalls, Mt Freedom Golf is one of the most unique places to play miniature golf in NJ. Be sure to check out their laser light mini-golf every Friday night!

Best places to eat nearby: Rosie's Trattoria is a wonderful restaurant serving Southern Italian fare.
---
MiniGolf Safari
9 Cherry Lane West Orange, NJ, 07052
973-731-5800
Safari MiniGolf is an award-winning 19-hole course. The course will have you putting around a life-size gorilla, hippo and many other African creatures.

Best places to eat nearby: There are many nearby restaurants!
---
Pleasant Valley Miniature Golf Club
93 NJ-73, Voorhees Township, NJ 08043
856-767-2167
Established in 1972
Pleasant Vally Mini Golf Club believes in providing miniature golf the way it was meant to be. A place where children and adults of all ages can have fun together.

Best places to eat nearby: Wayback Burgers is a quick fast food option and from what we'ver hears, it's worth a shot! Just as a side note, Sahara Sam's indoor waterpark, and the Diggerland theme park are both minutes away.
---
Congo Falls Mini Golf
1132 Boardwalk, Ocean City, NJ, 08226
609-398-1211
Located on Ocean City's world-famous boardwalk on the Atlantic Ocean. You'll be in awe of the towering sight of their enormous King Kong! Congo Falls features three world-class 18-hole miniature golf courses for any skill level.

Best places to eat nearby: Don't miss Crunchik'n, a small Korean fusion spot that has excellent reviews on Yelp.
---
Starlux Mini Golf
4800 Ocean Ave, Wildwood, NJ 08260
609-846-1048
Featuring three fun golf courses. The Beach Course, The Ocean Course, and the Boardwalk Course. This is one of the more upscale miniature golf courses down the shore. Check Groupon before you go as they often have discount coupons.

Best places to eat nearby: Make sure to take the kids to Mack's pizza! One Fish, Two fish, Uncle Bill's Pancake House, and the Dogtooth Bar and Grill are other good options.
---

Monster Mini Golf
94 US 46 East, Fairfield, New Jersey 07004
973-244-0026
Fun indoor 18 hole (somewhat cheesy - but in a good way for younger kids) miniature golf center with an arcade featuring old school games such as ski ball, air hockey and claw games where you try to pick up prizes and move them to the opening. This is one of the more affordable mini-golf centers in the North Jersey area.

Best places to eat nearby: Calandra's Mediterranean Grill and Double Zero Pizza are both a stone's throw away.
---
Monster Mini Golf
49 East Midland Ave Paramus, New Jersey 07652
201-261-0032
This is a kids' paradise! There are many glow in the dark zombies and all kinds of fun glowing monsters. Kids and adults can enjoy 18 holes of golf and then they can hit up the laser tag arena or small arcade. This is another very affordable play place that won't break the bank.

Best places to eat nearby: Bonefish Grill and Shake Shack are right down the road.
---
Monster Mini Golf
749 Hope Rd, Eatontown, New Jersey 07724
201-261-0032
Just like their other locations in NJ, this is another monster-themed indoor mini-golf center.

PS. The last we checked this Monster Mini Golf in Eatontown had a $30 for $50 deal on Yelp!

Best places to eat nearby: There are a bunch of fun restaurants for kids nearby all within close proximity to Hope Road. The closest is Applebees, Red Lobster, Olive Garden, Ruffino's Pizza, Maurizio's Pizza and the Mother Ship of all fast-food restaurants, White Castle (which is just 2.6 miles away!).
---
Atlantic City Miniature Golf
1 Kennedy Plaza Atlantic City, NJ 08401
609-347-1661
Atlantic City mini golf at its best! A family-owned (since 2000) 18 hole Miniature Golf course located on the Boardwalk right across from Boardwalk Hall. Kids will get a kick out of waterfalls, small trees and snack bar and parents will appreciate the realistic greens.

Best places to eat nearby: The world-famous Carmine's family-style Italian restaurant is just blocks away and is highly reccomended.
---
Farmview Golf Center
15 East Ave, Hackettstown, NJ 07840
908-852-8322


Asbury Eighteen
1200 Ocean Ave., Asbury Park, NJ 07712
732-897-6538


Pine Creek Mini Golf
394 Route 31N., West Amwell, NJ 08551
609-466-3803

Pirate Island Golf
33rd Street & Landis Avenue. Sea Isle City, NJ 08243
609-263-8344


Pirate Island Golf
112 9th Street (9th & Haven Ave.) Ocean City, NJ 08226
609-398-9938


Pirate Island Golf
27th Street & Dune Drive. Avalon, NJ 08202
609-368-8344

Castaway Cove Mini Golf
300 Ocean Avenue, Point Pleasant Beach, NJ 08742
732-892-0600

Jurassic Adventure Golf
300 New Jersey Ave., Wildwood, NJ 08260
609-600-1934


Castle Cove Mini Golf & Arcade
705 Route 15 South, Lake Hopatcong, NJ 07849
973=891-1248


Willowbrook Golf Center
366 Rt 46 Service Road East, Wayne, NJ 07470
973-256-6922


The Sandtrap
23rd and Long Beach Blvd., Ship Bottom, NJ 08008
609-494-3185


Haunted Golf
824 Boardwalk, Ocean City, NJ 08225
609-391-7777


Shipwreck Island Mini Golf
800 N. Ocean Ave., Bradley Beach, NJ 07720
732-774-2937


The Funplex
3320-24 NJ-38, Mount Laurel, NJ 08054
856-273-9666


Hyatt Hills Mini Golf
1300 Raritan Road, Clark, NJ 07066
732-669-9100


Shady Rest Country Club
820 Jerusalem Rd Scotch Plains, NJ 07076
908-232-9748


Skyline Mini Golf
1 Main Street, Woodbridge, NJ 07095
732-634-4500


Pleasat Valley Miniature Golf Club
93 New Jersey 73, Voorhees Township, NJ 08043
609-314-1214


Backlight Mini Golf
American Dream
833-263-7326
Love Family-Friendly Competition? Try Bowling!
Engage in some more family competition with a game of bowling at a local alley. It's a fun way to spend a night with the kids or you can visit with some friends.