Ocean City NJ Boardwalk Guide
Ocean City NJ Boardwalk
Welcome to Ocean City NJ!
See Our All New Fun Deals & Discounts of the Month!
Click Here
JERSEY SHORE LIMO TOURS
See The Jersey Shore Like Never Before
SIGHTSEEING TOURSROMANTIC TOURSBAR CRAWLS!

All Tours Are 6 Hours in Duration!
Let's Take a Ride on the Wild Side!
"America's Greatest Family Resort"
There are many attributes of Ocean City that has given it the reputation it has today as a great place for families. In Ocean City, there are so many fun things to do. The eight miles of coastline welcome kids and adults alike to swim, boogie-board, make sandcastles, surf, and anything else you can think of. Adjacent is over two miles of boardwalk with rides, games, and even a water park! OC is a dry town so nightlife activity features live music, entertainers, fudge samples, and carnival fun. Summer nights in OC bring all the family fun!
Everything You Ever Wanted To Know About The Iconic Ocean City Boardwalk

The Iconic Ocean City Boardwalk

The legendary boardwalk of Ocean City serves as a true centerpiece as a year-round destination for families and their loved ones. Known as "America's Greatest Family Resort,"

it goes without any doubt that the iconic Boardwalk is a center of attraction for all vacationers visiting Jersey Shore during the tourist season.

The boardwalk is 50 feet wide, 2 ½ miles long, and is perched against eight miles of pristine shoreline.

What better way to start your day than with a nice brisk walk or an amazing two and a half-mile run early in the morning overlooking the ocean? Many professional runners like to run both up and down the boardwalk to get a quick 5-mile run in.

The wooden structure is also the perfect place for a hard-core workout or just a leisurely stroll along the boardwalk on an idyllic day.

Riding a bike along the boardwalk and by the beach is something bike riders have been attracted to for years.

The boardwalk is always buzzing with families and their kids playing games and eating at the wonderful shops.

Throughout the summer season, you will come across live performers providing you with live entertainment.

As a token of gratitude for their entire ocean city community, these vendors will perform every Thursday night. On family night, you and your loved ones can enjoy a wide array of live entertainers of all sorts at every corner of the Boardwalk.

Magicians, face painting booths, live music acts, and much more, presented to you. It is New Jerseys' mini version of Times Squares in NYC. :)

Every inch of the boardwalk offers fun activities!

People from all over the East Coast are attracted to the squeaky clean city just like honeybees are attracted to honey.

It truly is the perfect destination for a family vacation.

The History of The Ocean City Boardwalk

Did you know that in the early 1700s Ocean City was formerly known as Peck's Beach?

It was an island to graze cattle, picnic, as well as an Indian summer fishing camp.

John Peck, a whaler used this island as a storage place for freshly caught whales. Ocean City was a graveyard when it came to residents.

All that this beach town really had going for it were the people that were flocking in for what we call in today's day and age, "seasonal activities."

The Miller family were the first-ever residents who decided to prove that this island was not a graveyard.

The stayed on the island for twelve straight months. And sooner than they knew it, the island turned into residencies. The seed was finally sown, and then the island was purchased by a group of people.

Back then, the only way to reach the island was by ferry. Pretty much like the Land of the Ozarks (you know it). The year 1883 gave this island its first-ever mode of infrastructure, a bridge.

The bridge not only made it obtainable for people to flock in see what the fuss was all about but also made it possible for the residents to connect to the outside world with a suitable mode of infrastructure.

Because let us face it. The ferry is by no means a better mode of transportation to a far-off land.

Ocean City was the talk of the town and within no time it had around 11,000 residents between 1890 to 1910.

In 1879, four Methodist ministers, James Lake, William Burrell, Ezra B. Lake, S. Wesley Lake purchased Peck's Beach to create a Christian seaside resort which would also be a camp meeting place.

The Ocean City Association came into action when these four gentlemen decided to come under a cedar (still standing at 6th and Asbury) to make some vows.

Camp meetings started taking place the following summer. In the year 1901, the legendary Sindia ship sunk at its shore.

Parts of the ships were still visible and became an attraction for the tourists until recently all the parts completely submerged.

The famous boardwalk along the shores of Ocean City was rebuilt a couple of times due to the natural disaster striking the place on and off.

Ocean City had its first parade in the year 1901.

Those were the good old days, as our ancestors would call it. The times our ancestors have spent enjoying Ocean City was a little bit different than what we see the city as today.

The Mysterious Fire Outbreak

It all dates 93 years back to the year 1927 when Babe Ruth set a prelude to his New York Yankees' World Series as he smacked 60 home runs against the Pittsburgh Pirates.

Charles Lindbergh, an American Aviator piloted his first solo transatlantic flight famously known as, "Spirit of St. Louis" from New York to Paris in that year.

And, unfortunately, a devasting fire destroyed eight blocks of the now-iconic seashore community on the coastal area of Jersey shore known as the Ocean City Boardwalk.

Now, being a layman, you as a reader might feel what is the connection between these three events.

These three events were historic in their own ways.

Ruth's popularity grew by breaking the record at the Yankees' game. The possibility of commercial aviation would not come into existence if Charles Lindbergh did not go on the solo transatlantic flight. And, the so-called, "Great Boardwalk Fire" is part of changed the map of Ocean City as a whole.

The fire spread to various buildings around the Boardwalk within a matter of hours. The wind played a massive role in the spreading of the fire.

Rumors had it that the fire broke out under the boardwalk at the Hippodrome Pier on the ocean side of the bards at 10th street.

Vagrants allegedly started the fire for warmth but unfortunately, it grew out control and a careless smoker's discarded cigar ignited a trash pile at the same location.

The loss was catastrophic in its own way.

Even though there were barely any casualties, the collateral damage was something that woke everyone in that city up.

Losing three hotels, two movie theatres, blocks after blocks of the boardwalk, and some business were very hard to swallow.

The huge explosion of gasoline tanks was a horribly dreary reminder of the event.


The fire, however, resulted in changes that the city was eagerly awaiting.

From the day the fire broke, an ordinance banning building on the ocean side of the Boardwalk came into effect.


The intensity of the fire was such that it gave the government and the residents a push to rebuild the Boardwalk, homes, and several businesses in a much organized manner.

It was as if the city was finally getting off the couch after hiding themselves behind that lackadaisical nature for years. Several businesses were rebuilt after the fire.

Decades later, according to the Ocean City Fire Chief, Jim Smith, "fire codes in Ocean City were also toughened up because of the Great Boardwalk Fire.

Today's fire codes and inspections are a big reason no such large-scale fires have been seen in Ocean City for decades."

The next tourist season embarked on the new journey of Boardwalk.

Can you imagine finishing off a project with so many adversities in such a short span of time?

If it were up to the millennials, they would give up the idea of a project as if they changed a pair of Louboutins.

But, where there is a will, there is away. The boardwalk was rebuilt before the next tourist season. All it needed was a nudge and sheer hard work and dedication.
Dryland or a Wetland? Alcohol/No Alcohol
Remember those four Methodists mentioned earlier and the association they formed under the Cedar tree?

The vows they made were: The ocean city association must have a clean and sober image about the city to the outsiders.

Sober living? A life without occasional alcohol sessions? Can you imagine a life like that in the 21st century?

How I would love to live like that but unfortunately it would be a no-go. Alcohol is a must, right? Well, not in Ocean City!

They did enforce (non-BYOB laws).

Blue laws were passed which enforced religious standards. However, the city did not ban the manufacturing/sale of alcohol until 1909.

In the years 1920-1933, the Eighteenth Amendment of the U.S. Constitution placed a ban on the importation, production, sale, and transportation of alcoholic beverages.

All of this was due to a national movement that gained momentum just to prohibit alcohol.

As the twenty-first amendment started getting a course of its winds to be repealed across the nation, the restrictions of alcohol did not ease up in Ocean City in 1933.

Finally, in the year 1951, the city prohibited the consumption of alcohol on beaches and imposed a ban on the delivery of wholesale and merchandise on Sundays.

Within a timeframe of seven years, the city passed a law banning the consumption of alcohol in public places as well.

In 1984, the City passed an ordinance banning BYOB restaurants which in turn rejected a repeal of banning BYOB restaurants.

Three years ago, there was a ruckus going about Ocean city known as the "drunkest" city of New Jersey.

After a lot of modern views on this topic, there was a conclusion that the state had a loophole.

A loophole which allows restaurants and businesses to let the public have access to alcohol even if it is through BYOB.

If you talk about the residents drinking, it would be extremely absurd. You don't come across a lot of people who believe in religious practices and would lose their faith in alcohol.

Speaking of tourists, where there is a beach, there is alcohol. If the law allows BYOB, I do not see a reason as to how that would stop them from getting drunk.

Of course, disrespecting the law and drinking in places where there is a strict ban like the beach, would result in getting tangled up in issues with the cops.

As far as the cops go, the Ocean City Police Department doubled their patrols to spot drinkers on the beach.

On January 17th, 2020, it marked a century when the United States began enforcing the prohibition of alcohol.

To date, the city still has a ban on consuming alcohol in public and any sales related to alcohol.

The love story of the Pops and The Music Pier
"Music of the ages, for all ages." Does this slogan ring a bell? Aha, does not apply to you if you have consistently visited Ocean City with your family or if you are a resident there.

You know the answer to this. Okay, okay! I am going to stop to let you giggle behind the screen for knowing the answer and give it to the ones who are unaware of this.

It belongs to the Ocean City Pops. Ocean City Pops are known for their magnificent performances at the historic Music Pier. They have always had something in store for people of all age groups.

Be it, kids, to grannies, this great band has never left anyone dissatisfied. Performing from a fully staged Broadway musical to opera, theme nights, Children's concert, jazz, and movie scores.

They have emerged by proving us that they can be tech-savvy to enhance the enjoyment of their concerts.

This goes without saying that The Pops and the Music Pier will not be dealing with a breakup for years to come. They are simply perfect for each other.

Gillian's Wonderland Pier
The history of Gillian's Wonderland Pier all started with a personal setback and a brilliant business idea.

David Gillian was one of those individuals who spent most of the time on the Boardwalk than any other human. He worked a day in and day out at Hippodrome, Ocean City's largest pier. He played with Robin Robinson's Orchestra.

When the fire broke out in the year 1927, it ruined the largest pier which was home to people like Mr. Gillian whose living depended on the money earned at the pier.

The pier was never rebuilt, unlike the Boardwalk. In 1930, he came up with an idea of opening a Fun Deck at Plymouth Place and the Boardwalk.

Like any other businessman, he saw an opportunity and knew it was the best thing for the city. Ocean City saw its first Ferris wheel and Merry-Go Round.

David's sons, Roy and Bob took over the business. Roy left the business to start his own amusement park in the year 1965. He opened what we now call the Wonderland Pier, with ten rides at that time and a parking lot.

The goal of the Gillian family was to provide their guests coming to Ocean City with joyful and everlasting memories of the place.

The third generation of the family continues to manage and operate Wonderland Pier and Gillian's Island Water Park and Adventure Golf.

Today all of Gillian's Piers have over 10 waterslides, 38 rides, and an award-winning golf course. The rides are segregated into indoor rides, low-deck rides, midway deck rides, and Gillian's fun deck rides.
Gillians Pier Ocean City Boardwalk

A complete list of Ocean City boardwalk rides
Indoor rides:


Gillian's Wonderland Pier Carousel
Balloon Race
Crazy Submarine
Fire Engines
Wet Boats
Frog Jump Around
Speedway Whip
Monorail
Low-Deck Rides:

Canyon Falls Log Flume
Tin Lizzy
Moby Dick
Haunted Dark Ride
Drop Tower

Midway Deck Rides:

Giant Wheel
Musik Express
Wacky Worm Roller Coaster
Raiders
Tilt-A-Whirl
Alien Abduction
Glass House
Mini-Skooters
Kite Flyer

Gillian's Fun-Deck Rides:

Bear Affair
Chopper Train
Dune Buggies
Swings


Gillians Wonderland Pier Ferris Wheel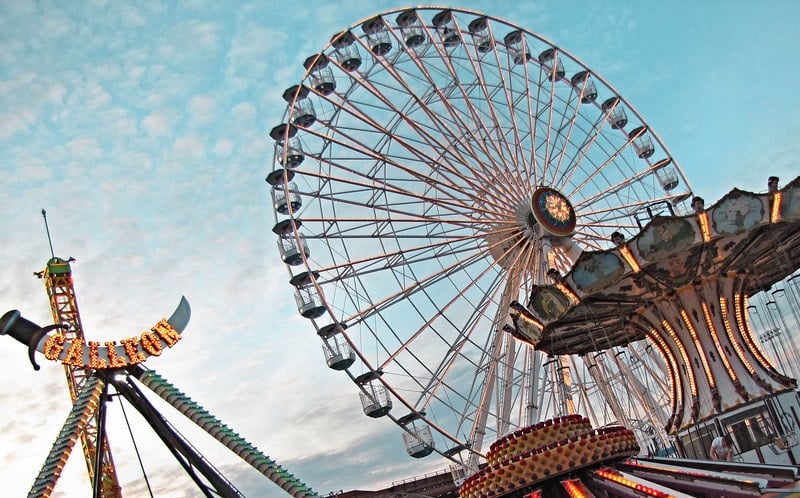 Inhale fashion, exhale style!
Just a stroll along the Boardwalk is going to help you discover the wide range of stores. Ranging from jewelry to novelty items, t-shirts to surfboards, there is something in for everyone. Forgot your swimsuit? Don't worry, these stores have got your back. Need a surfboard? Your odds of finding the best one for you are more along the Boardwalk.

List of Boardwalk stores:
7th Street Surf Shop Boardwalk: They came into existence in the year 2005 when they were giving surfing lessons and working at the shop, making t-shirt designs.
Keepsake Old Time Photos: Capture the best memories of your vacation at Ocean City.
Shirts N Things: Get customized t-shirts in Ocean City today!
7th Street Art Gallery: Paint is only wasted when it remains inside the tube. Drop by to get your hands on some hand-painted oils on canvas.
Manco and Manco (8th street): Surround yourself with pizza, not negativity. There's no better feeling than having a warm pizza box on your lap. And we at Manco & Manco are here to fulfill your wishes.
Jilly's T-shirt Factory: Jilly's T-Shirt Factory is Ocean City's favorite Boardwalk shop for all your resort wear needs. Find everything from bathing suits and beach products to Ocean City Lifeguard & OCBP apparel for toddlers, kids, teens, and adults.



The $1 Store: Who does not hope for a dollar store to be around them. A dollar store available at your convenience right by the boardwalk.


RESTAURANTS:



Kohr Bros (frozen custard): Less talk, more Custard. Come experience a variety of custard options only at Kohr Bros.
George's candies: Who does not love having a sweet tooth? Grab the best candies in town.
George's Ice cream: Ice-cream makes everything better. Come and make your idyllic day even better by dropping by George's Ice cream.
Ocean Café: Gourmet eating meets Boardwalk. Drop in to experience a connoisseur of food and drinks of great quality and flavor.
Philly Twist Pretzel & Grille: The best kind of twisted is found here. Serving a variety of pretzels just for you and your loved ones.
Quincy's Lobster Rolls: Are you a lobster fan? At Quincy's they are happy to bring to you amazing lobsters in the form of soups, sandwiches, and much more.
Promenade Food Court: Family owned and operated for three decades. Promenade Food Court has been serving families generation after generation. A variety of food to serve everyone's needs. If the Promenade doesn't have it, it's not on the Boardwalk!
Frenchy's: The newest and the best exciting French Fries business in Ocean City. Be happier than a seagull with French Fry.
Ike's Famous Crabcakes: Want a low-key beachside dining place? Drop by Ike's Famous Crabcakes for a variety of cakes, shrimp, and various kinds of seafood dishes.
Johnson's Popcorn: The aroma of hot caramel popcorn has been luring customers by the Boardwalk since the 1940s. Drop-in for some hand-mixed Caramel Popcorn only at Johnson's Popcorn.
Polish Water Ice: Range of shakes, ice-creams, and a variety of water ice flavors only at Polish Water Ice.
Walt's Original Primo Pizza: Offering the best pizza delivery, pick-up, and take out only at Jersey Shore's famous Boardwalk.
Litterer's: A ball of energy throughout the day. Be it morning, afternoon, evening, this place by the Boardwalk is always hustling and bustling with people can their families.
Shriver's Gelato: Every day is a good day for Gelato. Native for Delicious and Italian for Ice Cream. Drop-in for a variety of gelato flavors as per your craving.
Shriver's Saltwater Taffy & Fudge: One of the oldest businesses on the boardwalk in Ocean City. Owned and operated by three generations the famous Saltwater Taffy remains intact today. Don't miss out on this place. It's one of the finest by the Boardwalk.
Ritas Water Ice: Italian ices & frozen custards star at this counter-serve chain with a range of other cold treats.
Chickie's and Pete's Famous Crabfries: Chickie's and Pete's is known for its crab items and don't miss out on the famous potato fries sprinkled with crabby spices and served with its famous white creamy dipping cheese sauce.
Ocean City Coffee Co.: Ocean City Coffee Company provides the highest-quality gourmet coffees, teas, and espresso drinks sourced from the finest beans.
Del's Oceanside Grill: A boardwalk eatery with an array of salads & seafood dishes with nautical decor & booth seating.
Steel's Fudge: Famous for Grandma's old-time recipe fudge, freshly pulled salt water taffy, crunchy brittles and other candies such as nuts, fruit slices, chocolates and macaroons, Steel's Fudge has been catering to its guests for over 100 years.
Prep's Pizzeria & Dairy Bar: Are you in the mood for a warm pizza? Prep's Pizzeria & Dairy Bar is a family-friendly boardwalk eatery offering pizza, ice cream & waffles in a bright, updated space.
Hamburger Construction Co.: Making finger-licking burgers every day since the year 1978. Drop by and check out the great menu and the friendly staff.
Dairy Queen: Soft-serve ice cream & signature shakes top the menu at this classic burger & fries fast-food chain.
Three Brothers from Italy Pizza: Beach-goers' standby for slices & subs in simple digs with indoor seating on the boardwalk. They won't leave you unsatisfied on your perfect beach vacation.
Jilly's French Fry Factory: You will meet a french fry today. You won't like it. You will love it. Drop by Jilly's today for your favorite fast-food by the boardwalk.
Jilly's Candy Factory: The largest candy wall in Ocean City, serves up to the most unique sweets on the boardwalk. Ranging from candy apples, taffy, chocolate bars, popcorn, fudge, and candy of all kinds for the kids and elders as well because let's admit it, who doesn't have a soft corner for sweets?
Beach info | Pricing | Beach Tags| Parking

The Ocean City Beach Patrol has lifeguards staffed every year, starting from Memorial Day Weekend till around mid-September.

Beach Tags are a must for all beachgoers aged twelve and above. Swimmers are urged by OCBP to swim on areas at the beach which are guarded to avoid any drowning incidents.

Streets, beaches, sidewalks, boardwalk, and the bay are constantly accessible to people with disabilities and limited mobility.

Visitors must follow the following laws to stay out of trouble and avoid getting in the way of the cops:
Dogs must have a leash on them while on the beach. They would not be permitted on the boardwalk at any time of the day/night,
even if it is the carrier from May 1st through September 30th.


No wildlife, including gulls, must be fed at any time during the day.


BYOB and drinking alcohol on the beach is strictly prohibited.


Vaping/Smoking is prohibited on the beaches and near the beach entrances.


Walking on dunes is forbidden.


Barbeque or any other type of fire is prohibited all year round.


Peddling and sales of any kind on public beaches are prohibited.


Operating a motor vehicle or automobile of any kind on the beaches of the city is deemed unlawful.

PRICING: All beachgoers aged twelve and above are required to purchase beach tags. Seasonal tags cost $25.

Weekly tags cost $10 available at (City Hall, Music Pier/box office window, Route 52 Causeway Welcome Center, 34th Street information center, 46th Street information center), at booths along with the boardwalk and tag inspectors at the beach. Daily tags priced at $5 are available from beach inspectors.

Daily tags and weekly tags are unavailable through mail-order purchases, and sale of online tags is unavailable.

Military members and veterans get free seasonal tags. No exchanges or refunds of beach tags would be allowed under any circumstances. The city would not be held responsible for any forgotten, lost, or stolen beach tags.

PARKING: Parking meters and fees for all parking lots would be in effect from May through early October each year.

Fees range from 25 cents an hour to $1.50 an hour in downtown Asbury Avenue. Use the parking meter app known as ParkMobile to make your payments online instead of making them at the meters. Time limits range from one to eight hours.


Metered permits are available for $150 for the season applying to lots from 7th to Central Avenue.

Oversized vehicles cannot be parked in lots unless permitted to do so. Boats and motorized vehicles are allowed long-term parking on 9th Street and Boardwalk and Atlantic Avenue Lot from November 1st through March 31st. The rate would be $60/month.

Quite an idea right? One family settles in and all it does is flock people in its direction.

Ocean City was an eerie island. As dead a graveyard and one family changed the entire look of it.

All it took was an entire fire outbreak to wake the residents and make something spectacular of the land they lived on.

Let's have it for The Spectacular Ocean City.


Ocean City Beach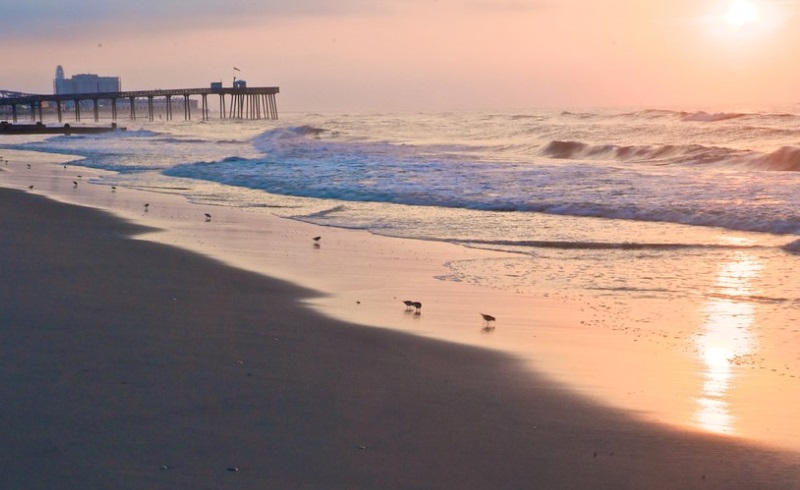 You Can Have a Great Time in Ocean City Without Breaking The Bank! Here Are Some Fun Free & Inexpensive Things To Do.


Corson's Inlet State Park
5898 Bay Ave, Ocean City, NJ 08226
609-861-2404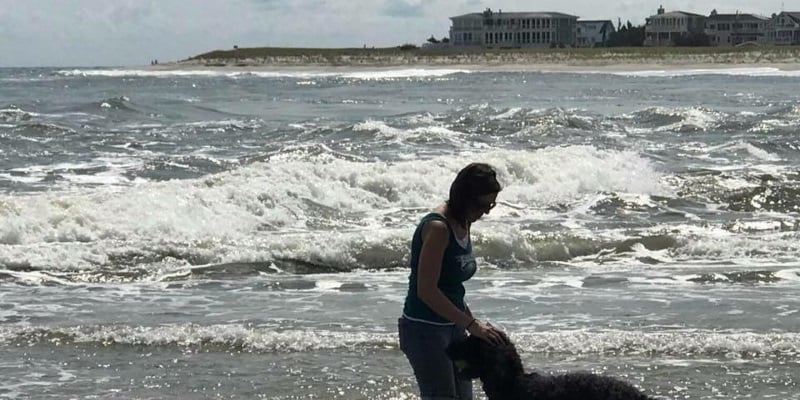 Established in 1969, Corson's Inlet State Park rests right on the oceanfront making it the perfect state park for a fun day enjoying the views or fishing. With numerous hiking trails that run through the entirety of the park, you can have a great day discovering all of the wonderful things nature has to offer.

Originally established to protect and preserve one of the last undeveloped tracts of land on the state's oceanfront the areas natural habitats are now teeming with wildlife that make this unique park their home. The park offers scenic beauty and opportunities to see a multitude of birds and other wildlife. You can even take a boat tour through the park's water systems to get a spectacular view of this beautiful state park.

This park is famous for hiking, fishing, crabbing, and sunbathing areas all throughout the park. The 98 acres that make up Corson's Inlet State Park provide tons of opportunities for a fun day with friends or family.
---
Ocean City, Asbury Ave, NJ 08226
609-399-1412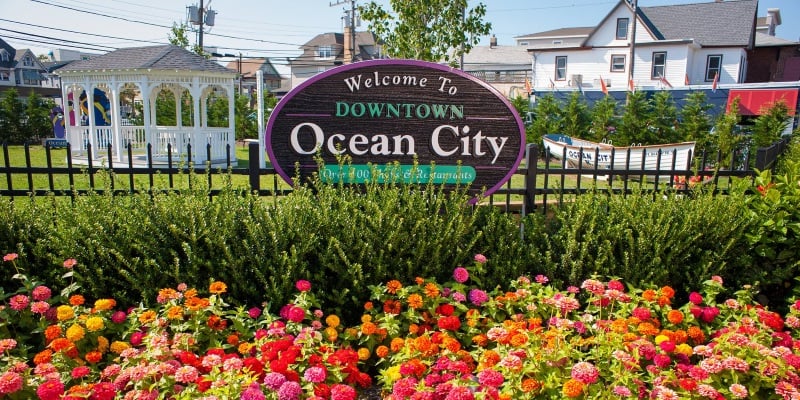 After a fun day on the boardwalk make sure you head down to Asbury Ave so you can cruise downtown and experience what makes this awesome town so amazing! With a ton of shopping options and restaurants, you can spend hours wandering all the unique shops. If you are looking for a nice relaxing view Bayview Marina is a great place to unwind and relax while watching the boats come in.

This pleasant shore town has a relaxing atmosphere that makes the walk downtown pleasant while not being overwhelming.

Every Wednesday during the summer there is a farmers market where you can find farm-fresh veggies, fruits, and more from local vendors. Be sure to check the Ocean City website regularly because there are always free events happening downtown that are fun for the whole family!

The town is easy to navigate on foot or you can rent a bike so you can check out all the unique shops where you can find anything you are looking for.
---
Boardwalk, Ocean City, NJ 08226
800-626-2326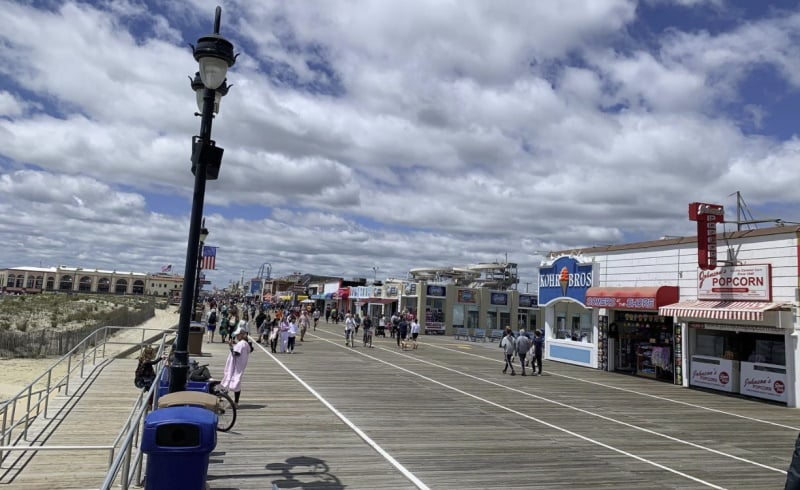 One of the best ways to enjoy the day in Ocean City, NJ without having to spend too much money is by taking a stroll along the boardwalk. While the ocean city NJ boardwalk amusement park does require an entrance fee, entrance to the general boardwalk is completely free! You can do this at any hour during the day and you're sure to have a great unique experience each time. Head over to the boardwalk in the early morning hours to take in the view of the sun rising over the ocean, take a walk through the brisk salt air, and enjoy the sound of the waves before the bustling boardwalk attractions open up.

During the day, the sun begins to warm up the boardwalk and people begin to fill the attractions. This is another great time of day to explore the boardwalk, as you'll have the opportunity to see the games and Ocean City Boardwalk rides in action, as well as the chance to stop by and taste the delicious food you're likely to smell in the air. If this is what you're looking to do, be sure to check the OCNJ Boardwalk hours in advance!

At night time, the Ocean City boardwalk lights up and the awesome nightlife begins. Take a walk on the boardwalk at this time to take in the sight of the moon's reflection on the water, or try stopping at one of the local bars and restaurants for a fun night out.
---
E. 9th St. and Asbury Ave., Ocean City, NJ 08226
609-814-0199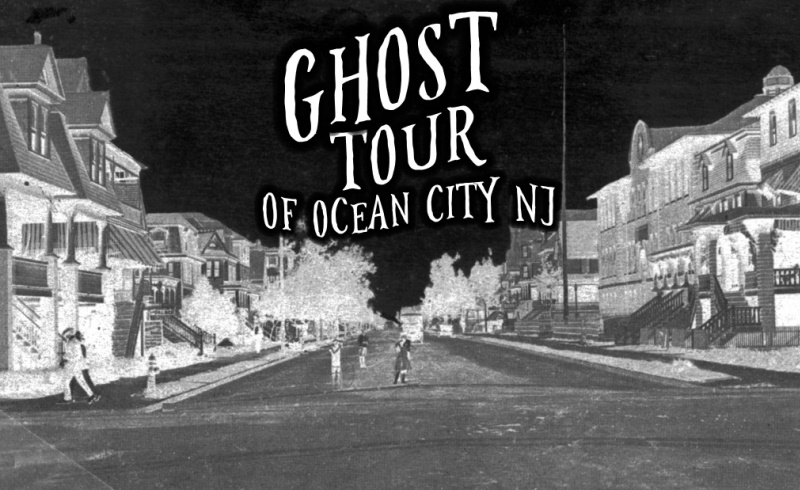 The Ghost Tour of Ocean City is not free, however, it is definitely affordable. At just $18 per ticket, you can embark on a a tour you're sure to remember! The tour is done with only candlelight and takes place throughout the historic town of Ocean City, NJ.

The entire tour is based on a really fun book about the town, called "Ghost Stories of Ocean City". You'll uncover and discover some of the oldest, most frightening secrets about the boardwalk, the Flanders Hotel, the Jersey Devil, the Jersey Shore's most sought-after pirate treasures, and more! You can purchase tickets over the phone, and these tickets must be purchased in advance of the tour!
---
The Ocean City Dog Park
45th St & Haven Ave, Ocean City, Nj 078226
609-399-6111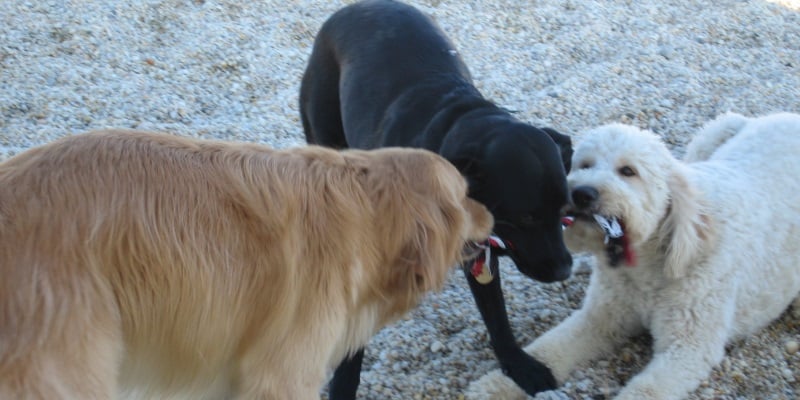 The Ocean City Dog Park is the perfect place to bring your favorite furry friends for a fun day of socialization and excitement. With three separate areas, your pup will have a great time while being safe no matter what size they are. The 42,000 square foot park has sandy soil ground cover to protect their paws while they rip and run.

The Park facilities include a double-gated entrance with a unleash area to make sure your dog is safe while entering and exiting the park. You can sit and relax in the shared Pavillion while watching the puppets have fun. There are also water fountains for both the dogs and the owners as well as a few inoperable fire hydrants so doggies and do what doggies do. The park is open from 8 am to dusk 7 days a week all year and parking is always free.
---
The Ocean City Skate Park
5th and West Ave, Ocean City, NJ 08226
609-399-6111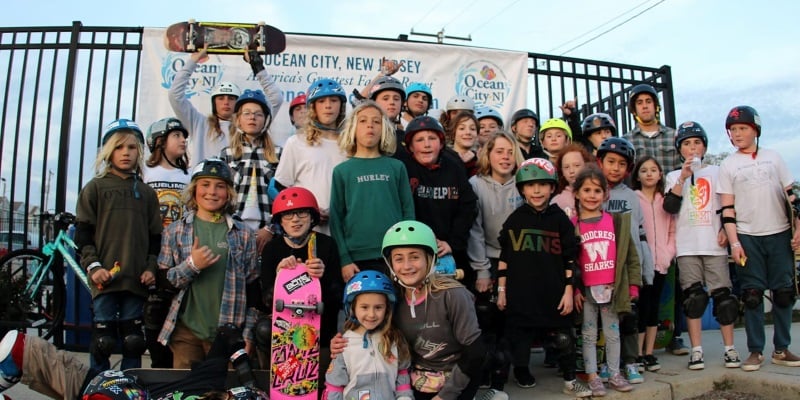 Ocean City Skate Park is one of the best Skate Parks in New Jersey. Open Monday through Friday 12 pm to Dusk and Weekends 9 am to dusk you can grab your board and have a fun day skating on a ton of awesome ramps, rails, and even an empty pool. Bikes and scooters are not allowed at this skate park so be sure not to bring anything other than your board and protective equipment.

This skate park also holds special events throughout the year so you can be sure to have a great time any time you come. Be sure to check out their Facebook for regularly updated content, photos, and the event calendar so you can plan your trip accordingly. Previous events include the Chip Miller 80's Theme Skate Fest and Skate with Kato IV Competition where they have live music in the park you can enjoy while you shred on your skateboard.
---
The Bayview Marina
312 Bay Ave, Ocean City, NJ, 08226
609-399-5100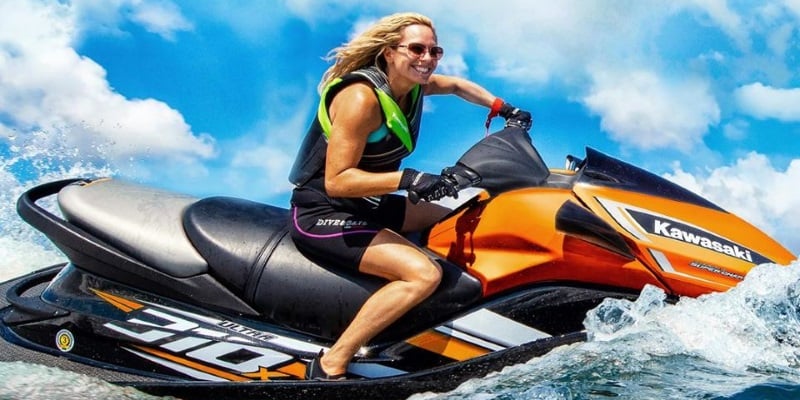 The Bayview Marina is the perfect place to go fishing, crabbing or just kick it and relax by the water. Opened up in 1987 by the Middleton family they transformed the area from a boat rental business to one of the best wave runner rental places on the Jersey shore. The marina has a professional staff that will help you get on the water and have the time of your life while keeping your safety their number one priority.

This scenic area is truly the perfect place to embark for a day of fun on the water or if you don't have your sea legs you can watch the boats and Waverunner zip around on the water making for a fun and relaxing day. You can also grab a boat and go fishing or if crabbing is more your speed this is a great location to pull in bushels of BlueClaws.
---
Scope It Out!
See what the boardwalk is all about without visiting. Use the interactive boardwalk map and scroll over the little blue triangles to see all the shops and restaurants that crowd the promenade. This will give you a better idea in terms of what area of OC you want to explore or stay in or even where you want to begin your adventure.


Take Your Explorations Inland!
Take a break from the beach town environment and see some of the other cool towns and villages that crowd our state and are open to explorers. Some are historic with museums and cobblestone roads while others are just pleasant to spend a day in.