Pennsylvania Day Trips
Home
/ Pennsylvania Day Trips
Over 108 Interesting Pennsylvania Day Trips | See PA As You Have Never Before With These Unique Ideas
Pennsylvania is home to some of the most visited attractions for both locals and tourists. Check out unusually enticing museums, an amusement park that the kids will love or even a luxurious spa where you and your girlfriends can relax for the day. Year-round, a number of hot spots for visitors are open to the public. Find all of the best things to do in Pennsylvania, plan your trip ahead to make the most of it, and maybe even hit multiple locations! Explore more day trips by region. See food tours in Philadelphia - See all tours in Pennsylvania


Fun Tours That You MUST Take in PA!
---
---
Here Are Some More Great PA Day Trip Ideas!
---
220 North 20th Street, Philadelphia, PA 19103
215-448-1200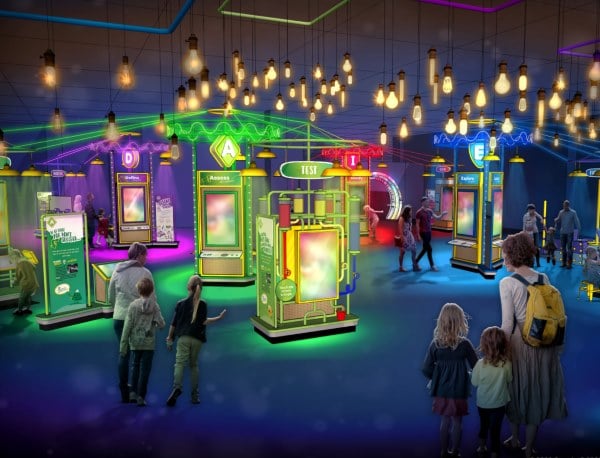 The Franklin Institute is one of Pennsylvania's most famous science museums and when you visit it, you are guaranteed to learn new and interesting facts. Families that take an outing to this PA museum will give children a chance to interact with various exhibits, view movies, and have all of their scientific questions and inquiries answered.


Exhibits that families can visit at The Franklin Institute include Genghis Khan, The Art of Brick, Your Brain, Space Command and many more. Whether children are interested in the science of the brain, LEGO building, space, or machinery, an excursion to this location has a display that will be sure to interest them. Additionally, The Franklin Institute hosts a variety of events where participants can gain a more in-depth understanding of one specific subject. Call 215-448-1200 for more information about this exciting destination for kids.

These Other Area Attractions is What Makes This One of the Best Day Trips in PA For Kids


The Rocky Steps at the Philadelphia Art Museum, located at 2600 Benjamin Franklin Pkwy, Philadelphia, PA 19130 are just 5 minutes away!


The Eastern State Penitentiary - Offers great tours and is an awesome historic site to show the kids how prisoners lived. Less than a mile away.
---
---

Reading Terminal - The little ones will love the hand-rolled donuts at Beiler's Donuts! 5 minutes away.

Love Park is really close (about a 10-minute walk). In the summer, there will be other kids playing in the fountains.

Lastly, the Philadelphia Zoo is only about 2 miles away. Now that's a full fun day out of the house!
---
963 Crystal Cave Road, Kutztown, PA 19530
610-683-6765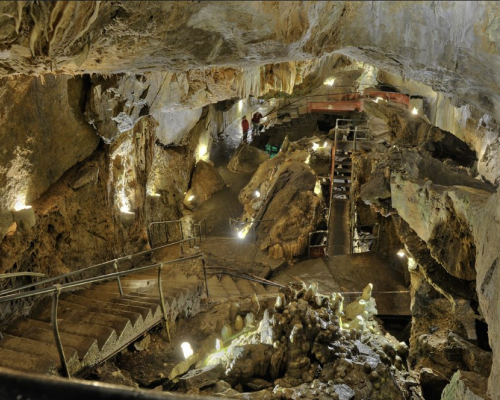 Discovered in 1871, Crystal Cave has delighted tourists for over 140 years. This amazingly fun spot in PA offers underground tours led by knowledgeable and courteous guides, movie presentations about caves, souvenir and rock shops, panning for gemstones, nature trails, picnic facilities, 150 scenic acres, and historical exhibits. They also have miniature golf, an ice cream parlor, Crystal Cave Cafe, and a museum which are all open seasonally.


Crystal Cave is open daily from March 1 through November 30th, 9 am to 5 pm with extended summer hours. They are closed in December, January, and February. Crystal Cave is a great family and field trip destination. Special group rates for 15 people or more. For additional information visit their website at www.crystalcavepa.com or call 610-683-6765. Located midway between Reading and Allentown.
---
HolidayKeepers
HolidayKeepers Holdings LLC.
PO Box 850 Blakeslee PA 18610
[email protected]

HolidayKeepers is a private vacation home rental platform, operating across multiple destinations near the Pocono Mountains. They host some of the most luxurious stays that are suitable for all sizes of vacations like solo trips, romantic couple getaways, corporate outings, family/friends group vacations, and parties.


You can book accommodations completely online and they offer a 100% contactless check-in facility. They offer luxury amenities like private swimming pools, hot tubs/Jacuzzis, private lake access, modern kitchens, campfire pits, BBQ grills, and so on. They also accept cryptocurrencies as modes of payment for your stay. Choose from their range of mansions, villas, castles, cabins, and cottages all located near popular vacation destinations.
---
726 Durham Street, Hellertown, PA 18055
610-838-8767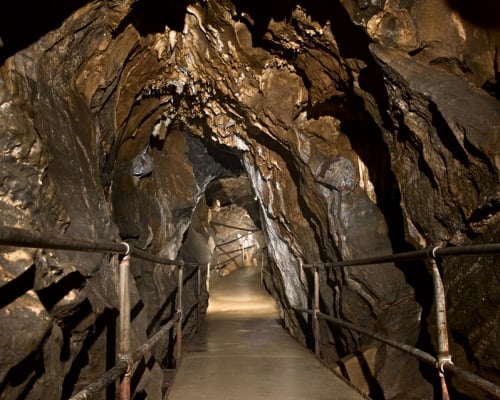 Take a drive to Hellertown, Pennsylvania, and discover a natural underground wonderland you never knew existed! Hellertown's Lost River Caverns was discovered in 1883 when quarry workers ignited black powder in order to remove limestone from the cliff face. In the years following, the caverns had been used as a ballroom by locals looking to escape the summer heat, used by local fraternities for initiation ceremonies, and by bootleggers to store their illegal liquor.


In 1930, after the installation of handrails, lights, and walkways, the caves opened to the public. For almost 100 years, guided tours have been offered to all who want to explore this natural landmark. Tours are 30 to 45 minutes long and cover about 1200 feet of the caves. Once inside, you will discover rare and magnificent stalactite and stalagmite formations. Outside of the caves, The Gilman Museum houses fossils, antiques, gems, and minerals dating back to the 17th century. The Gem Mill is a functioning reconstruction of a 19th-century mining operation; uncover your own gemstones! 1800 feet of nature trails traverse the grounds, take a nature hike, and discover the surrounding beauty or enjoy a picnic outside.
---
105 WT Family Blvd. Blakeslee PA 18610
877-786-2522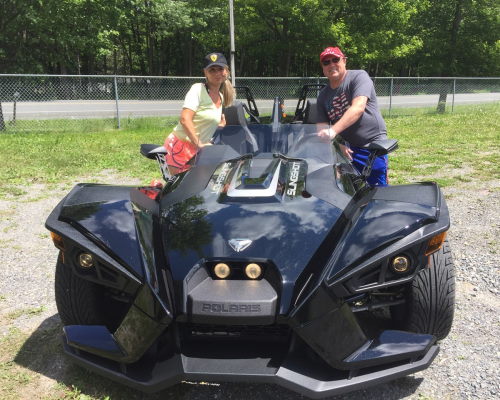 Explore the Pocono Mountains of Pennsylvania like never before in a Polaris Slingshot Rental. Experience an open-air ride on the twisting mountain roads in the beautiful Pocono Mountains. Wherever you choose to go, heads will turn when driving a Polaris Slingshots. Rentals are offered 7 days a week from May 1st thru October 31st.

Our office hours are Mon. – Sat. 9:00 to 5:00 and Sundays by reservation. Reservations are highly recommended, we are usually sold out by the day of.

Please call 877-786-2522 for 2 Hr, 4 Hr, 8 Hr, 24 Hr, or Multi-Day Rentals
---
30 Centre Square, Easton, PA 18042
610-515-8000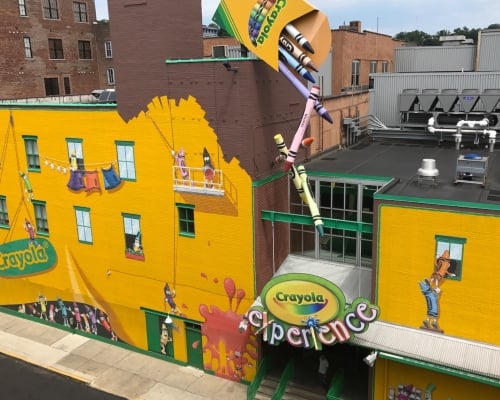 Discover the Magic of Color at Crayola Experience, located in the heart of downtown Easton, PA! When you're here, you're always encouraged to let your creativity run free, to color outside the lines, and to play, explore, and learn.


Bursting with 26 exciting, hands-on attractions, Crayola Experience is the perfect place for a day of family fun. Name and wrap your own crayon, star in your own coloring page, create melted wax souvenirs, bring your coloring page to life in a 4-d adventure and so much more! There's always something new and exciting to do at Crayola Experience and just a short drive away in Easton, PA!
---
525 Main Street, Stroudsburg, PA 18360
570-688-6950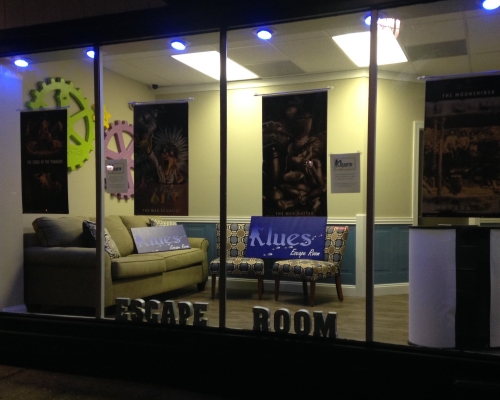 Challenge your skills with a group of friends, family, or co-workers at Klues Escape Room, located in Stroudsburg, Monroe County, Pennsylvania. They offer the ultimate Escape Room Experience with the most uniquely themed rooms in the state! The current themed rooms offered at Klues include The Curse of the Pharaoh, Mad Hatter, Moonshiner, The Mad Scientist, and, coming soon, Escape Houses!


Explore the ancient past in their Egypt Room, where the Pharaoh's Tomb has been disrupted and you and your team must work together to rid the spirits and lift the curse. The Mad Hatter Room was inspired by Lewis Carroll's fairy tale, take part in a whimsical and puzzling journey into a wonderland of adventure! In the Moonshiner room, you'll have to quickly brew a batch of moonshine to raise money to bail Uncle Cecil out of jail! Put your body into the hands of the Mad Scientist, you'll earn fast cash by submitting to his medical study, but what will become of you when the experiment goes horribly wrong? Whether you're coming with a group of friends for fun or co-workers on a team-building trip, Klues Escape Rooms will facilitate communication, promote creativity, and foster unity in a fun and memorable experience.
---
Need help or do you want to expedite the process of raising your score? Try Sky Blue!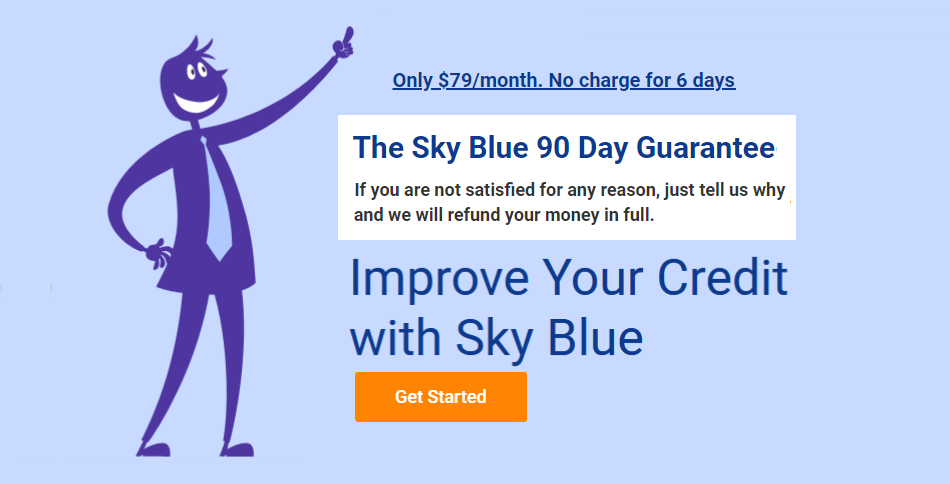 ---
3180 PA-611, Bartonsville, PA 18321
1-570-234-3366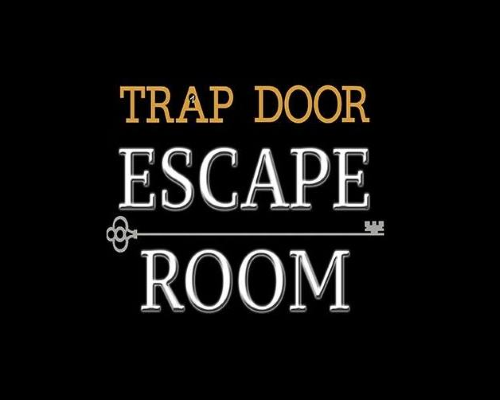 Step into the mental dungeons of Trap Door Escape Room and challenge yourself both physically and mentally in this real-life gaming experience in Bartonsville, PA.


Locked in a series of rooms, challenged with puzzles and obstacles, can you escape the Trap Door Experience???


Real-life room escape games are a type of physical adventure game in which people are locked in a room with other participants and have to use elements of the room to solve a series of puzzles, find clues, and escape the room within a set time limit.


Trap Door Escape Room blends the original escape room puzzle-solving concept with great suspense-driven stories, HUGE movie quality sets and special effects, and even some immersive theatre. We do not just send you in a room with no backstory or theme, we deliver you into an immersive experience!


Cure Z: A 2-hour, Multi-room Zombie Apocalypse escape. Prepare for the thrill of a lifetime with the most immersive escape room you will ever experience! "Cure Z" is over 10 Rooms of Puzzles to solve with multiple objectives and a deep backstory.


Puzzles & Corks
A brand new way to sip and play. Puzzles & Corks is a social puzzle experience played in our wine lounge. As a BYO, players can bring wine or beer to enjoy as they play new puzzle themes monthly. Available for Off-Site bookings as well.


Team Building
Bring in your staff for a mind-bending thrill ride and watch as they become a united team! Our Escape Rooms are known to force collaboration and your staff will benefit both inside and outside the workplace.
The team-building experience is a package made for a maximum of 12 staff members at a time.


OR


Trap Door Events
Bring the experience off-site and Trap Door can entertain up to 200 players an hour.


Parties
Trap Door can host your next party or corporate event. Book the facility and send your guests through our escape rooms with no time limit! An amazing experience will be had by all!


Event Nights
Check our Calendar for upcoming Special Event Nights at Trap Door.
● Singles Night
● Couples Night
● Guys Night
● Ladies Night
● Puzzle Training
● Charities
● Competitions
and so much more!!!


TrapDoorEscape.com (Poconos)
TrapDoorEvents
Facebook
---
4548 Lehigh Drive, Walnutport, PA 18088
610-767-2249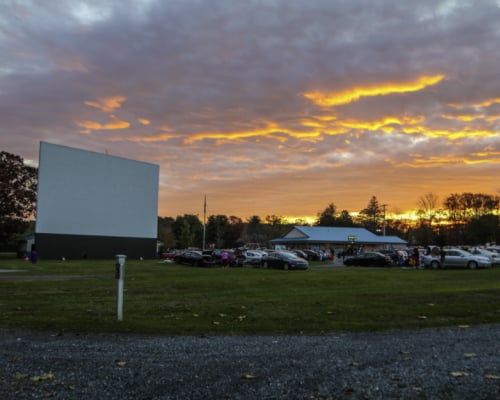 A Pennsylvania attraction with a lot of history, Becky's Drive-In in Berlinsville has been voted one of the best drive-in movie theaters in the northeast. In 2002, The New York Times included Becky's on their list of the "10 Drive-Ins Worth a Detour". The drive-in was started by William D. "Becky" Beck, who spent most of his life interested in film. His wife, Alice Beck, worked alongside him to help with the concession stand. Becky's Drive-In has always been very family-oriented, and this value carries on today in their motive to bring families together through watching movies in a fun way.

On Friday and Saturday nights, Becky's Drive-In offers Trackless Train and Trackless Fire Engine rides for the little ones before the movies begin at dusk. On the weekends, kids will also enjoy movie-themed characters roaming the grounds before the show starts. Bring your furry friend along... pets are also welcome at the drive-in and they will even receive a special treat at the box office.

Becky's has two screens, accommodating a total of over 700 vehicles at once. Both screens are open from mid-April until mid-October with double features. The first movie begins at dusk. Admission is $11 for adults and $7 for children age 3-12. Children under 2 enjoy the movie for free! Visit their website for the upcoming movie schedule.
---
331 Circle of Progress Drive, Pottstown, PA 19464
484-300-4644
Sly Fox Brewing Company, an award-winning brewery with locations in Pottstown and Phoenixville, PA is best known for its unique brews, created by combining Belgian and German flavors. On their tap menu, you will often find Abbey Xtra, Helles Bock, O'Reilly's Stout, Rt. 113 IPA as well as a variety of seasonal ales, lagers, and IPAs.


If you plan on visiting Sly Fox Brewing Company on your next visit to Pennsylvania, you will absolutely love spending time in their tasting room and restaurant. In the tasting room, you will be given the opportunity to sample a wide variety of their award-winning brews and decide which ones are your favorite. If you order off of their restaurant menu, you are guaranteed a great selection of gourmet pizza and quality bar food. Additionally, there are also regularly held events so it doesn't matter what day of the week you plan to come to PA; you will always have a good time at Sly Fox Brewing Company!
---
321 East 4th Street, Bethlehem, PA 18015
610-867-1689
Seeing a play performed live on stage can be a mesmerizing and enjoyable experience, and seeing local residents performing for a crowd simply because they love acting can make the show that much better. At Touchstone Theatre in Bethlehem, PA, every show is performed by local aspiring actors, and the staff members are dedicated to the creation of original work.


As part of the theatre's program, each ensemble takes an original show and reimagines its texts through their knowledge of theatrical vocabulary, presents both the original and recreated show to audiences, mesmerizes audiences through their original community-based production, and offers educational programs to new members who want to be a part of the theatre. A visit to this PA theatre guarantees you an afternoon of wholesome family entertainment and the chance to learn more about acting.
---
525 Montgomery Pike South, Williamsport, PA 17702
570-326-3607
If you find yourself in Williamsport, PA for a few days, definitely consider spending a day at the Peter J. McGovern Little League Museum and Official Store. At this cool family-friendly attraction in the heart of Williamsport, you will find countless memorabilia items and cool artifacts from a number of past little league greats.


While there are numerous items on display and exhibits that can be viewed, that is not all this attraction for sports lovers in PA has to offer. The Peter J. McGovern Little League Museum and Official Store also host regular events where attendees can learn even more in-depth history about the sport and, on top of that, they also have a Hall of Excellence! If you spend some time browsing the Hall of Excellence, you will be surprised at who you find is honored. In addition to local little league players, you will find a few names you recognize, including former president George W. Bush and Governor Chris Christie of New Jersey.
---
510 Centerville Road, Lancaster, PA 17601
717-898-1900
Dutch Apple Dinner Theatre, located in Lancaster PA has been providing its visitors with top-quality Broadway performances for nearly 30 years. The highlight of each show performed at this theatre is the dinner served in the middle. The entire family will love spending the day in PA and finishing their night off with a great meal and a famous Broadway show.


This theatre makes it a point to hold productions of as many Broadway shows as possible. Although you won't be in NYC, the actors and actresses at the Dutch Apple Dinner Theatre will make you feel as though you are. Attending shows in and near Lancaster will have you feeling like you're right at home on Broadway. Famous shows that have been performed at this theatre include A Chorus Line, The King and I, Singin' in the Rain, Rent, The Buddy Holly Story, Peter Pan, and many more! Considering they have shown appropriate for children and parents alike, this theatre is a great place to visit on your day trip to Amish Country in PA.
---
5150 Game Preserve Road, Schnecksville, PA 18078
610-799-4171
Children who love animals will absolutely love spending the day at the Lehigh Valley Zoo in Schnecksville, PA. This cool zoo has numerous animal exhibits, including alpacas, emus, bald eagles, red kangaroos, snowy owls, and even hedgehogs, boa constrictors, tree frogs, and parrots.


As the kids walk the zoo and view all of their favorite animals, they may be able to participate in fun events and activities. On certain days, Lehigh Valley Zoo hosts special events such as Zoo in Paradise and Endangered Species Day where kids can interact with zoo staff and learn even more about their favorite animals. This is a great idea if you want to come and see Pennsylvania and if you want the kids to have a blast while simultaneously gaining an education.
---
2400 Chew Street, Allentown, PA 18104
484-664-3333
If you or your older children enjoy watching dancers and actors perform live on stage, consider heading out to Baker Center for the Arts at Muhlenberg College in Allentown, PA for a late matinee or evening performance. You can make an adventure out of your excursion because you will be able to explore the local Allentown area and finish the day off with a viewing of one of the college's many showcases.


While the shows and actors change from year to year, some classic shows this theatre has produced in the past include Hello, Dolly!, GRIMM! Fairytale Adventures and, of course, dance showcases to highlight the talents of their students. It doesn't matter whether you are the parent of an actor/dancer on stage or simply a visitor passing through the area who wants to see a spectacular show, all are invited to attend.
---
3613 State Route 534, White Haven, PA 18661
570-443-0400
Located in White Haven, PA, Hickory Run State Park is where you will want to go to be outside and enjoy the beautiful Carbon County landscape. This park is nearly 16,000 acres and has over 40 miles of hiking trails.


If you and your family do not regularly spend time outside but you are looking for something new and exciting to do together, Hickory Run State Park has a lot to offer. When you decide to take a trip to this PA landmark and spend the day, you can enjoy activities such as fishing, hunting, hiking, geocaching, and even camping! Once you are at Hickory Run State Park, the family may be having so much fun that they don't want to leave. If this is the case, you are always invited to set up a tent and spend the night. Their larger tent and trailer campsites will give you access to some electric hookups, flush toilets, and showers with warm water.
---
3830 Dorney Park Road, Allentown, PA 18104
610-395-3724
Dorney Park is a well-known amusement park in PA where kids of all ages can have fun. If you take a jaunt over to this Allentown, PA amusement park, older kids can get the thrill of their life riding roller coasters such as Hydra, Possessed, Stinger, Steel Force, and others. Additionally, younger children can have fun on rides such as Apollo, Cedar Creek Cannonball, and Tilt-a-Whirl.


Another fun thing you can do if you visit Dorney Park is to stop by and visit Wildwater Kingdom. This waterpark is a subsection of the Dorney Park amusement park and features slides and attractions that everyone will love. Whether you want to get a huge adrenaline rush and slide down the Python Plummet or you want to simply relax in the wave pool, this park has it all. You are sure to have a lot of fun spending the entire morning, afternoon, and evening at either of these two PA amusement parks.
---
125 Glenwood Drive, Gettysburg, PA 17325
717-334-7259
If you are looking to take your children to a fun and unique theme park for the day, bring them to Land of Little Horses in Gettysburg, PA. At this performing animal theme park, children will be given the opportunity to see their favorite animals take the stage and perform humorous tricks for the crowded audience. This is one of the best day trips in Gettysburg for both kids and families!


In addition to the routine of tricks, visitors who spend the day at this PA theme park will also be given the chance to meet all of the performers. While many may assume that the only animals on stage will be miniature horses, that is not the case. Kids and "kids at heart" will be shocked to find that alongside the miniature horses are goats, sheep, llamas, and a whole slew of other farmhouse animals.
---
760 Tobias Road, Halifax, PA 17032
717-362-9126
Children who love animals, especially ones that may not be found at other zoos, will absolutely love taking a day trip to the Lake Tobias Wildlife Park in Halifax, PA. This park has 150 acres of land housing countless species' of animals. Some of the animals you and your children will be able to see at this wildlife park include African lions, a de brazza monkey, a Bengal tiger, an East African Crowned Crane, and a capybara.


In addition to the many animal exhibits and petting zoo, Lake Tobias Wildlife Park also has a baby animal program. This section of the zoo is dedicated to educating visitors about the baby animals that are currently being housed at the park. While the same animals will not always be on exhibit because they grow up, staff members will often tour the park grounds with one of the animals, allowing you to pet and ask questions about the baby critter.
---
1491 Mills Run Road, Mills Run, PA 15464
724-329-8501
Fallingwater, also known as the Kaufmanns Residence, is a magnificently designed home in Southwestern PA that everyone is invited to tour on a day trip to the area. Originally constructed by Lloyd Wright for the Kaufmann family, the husband and wife team who owned and operated Kaufmann's department store, the luxurious home overlooking Bear Run, PA has been a breathtaking sight since 1935.


While the Kaufmanns called this house, which was constructed partially over water, home, you are now invited to walk the property, take in its beauty and learn about the history of architecture and retail in the early 1900s. Day trip tours to this home can include guided house tours for both adults and children, in-depth tours, sunset tours that give you the chance to view the property from a different perspective, and even brunch tours. Everyone can find a tour they want to take at Fallingwater!
---
1350 Schullykill Avenue, Philadelphia, PA 19146
215-389-8687
For over 30 years, Philadelphia Trolley Works and 76 Carriage Company have been leaders in the sightseeing day trips so many people have taken in PA. On one of these Big Bus tours, you will be given the chance to see a portion of Philadelphia, PA, and learn about everything the area has to offer.


There are countless tour options with Trolley Works and 76 Carriage Company and each one will make your day trip to PA unique. On a Double Decker Hop-on-Hop-off tour, you will be given spectacular views of Philly and told stories from knowledgeable guides. Other similar, and equally as popular, tours include trolley tours where you can see Philadelphia from a Victorian-style trolley, walking tours and Philly by Night Sightseeing Tours. Another option, if you are looking to plan a romantic night with your special someone, is to schedule a horse-drawn carriage ride. You can enjoy the beautiful Philadelphia landscape and each other's company on one of these rides!
---
4400 Forbes Avenue, Pittsburgh, PA 15213
412-622-3131
The Carnegie Museum of Art is a great place to bring the whole family if you plan on taking a day trip to Pittsburgh, PA. They have exhibits and collections that both parents and kids will enjoy, including Jacqueline Humphries and Sketch to Structure. Where parents will love the detail in each work of art, children will enjoy looking at the bright colors and beautiful images.


This cool day trip location in PA also hosts a variety of events that everyone can participate in. In addition to great classes, workshops, and book clubs for adults, the Carnegie Museum of Art also hosts kid's classes, workshops, playdates, and even teen events! Once the family spends a day at this museum, they'll have a newfound appreciation for art and be begging to come back for the next event or exhibition release.
---
1661 Harding Blvd., Norristown, PA 19401
800-652-4143
The Elmwood Park Zoo, located in Norristown, PA, offers guests more than a simple chance to see the animals in their exhibits. While you can, of course, see the various mammals, birds, fish, and reptiles on display, this day trip location also gives you a chance to feed the giraffes, bison, and other fascinating creatures.


In addition to the opportunity to see and meet all of this zoo's animals, the Elmwood Park Zoo also offers excellent Treetop Adventures to its visitors. On your day trip to this PA zoo, you will be allowed to race your way through 70 games and zip line courses, all set 50 feet above the ground! Taking part in this activity is sure to be fun because it is the only place in PA where you are allowed to zipline over animal exhibits. Call 800-652-4143 for more information.
---
632 Baltimore Pike, Chadds Ford, PA 19317
610-388-6221
Chaddsford Winery has been in operation for over 30 years and has been making excellent selections of fruity and fresh as well as earthy and rich wines since day one. Whether you are a fan of dry white wine or fruity red wines, you will be able to find a bottle you want to take home from Chaddsford Winery.


On a day trip to this PA winery, you will be given the chance to tour the winery and learn the process of winemaking. They have two locations, one in Chadds Ford, PA, 30 miles southwest of Philadelphia and one in Peddler's Village, just north of Philadelphia. Depending upon the location you choose to visit on your day trip, the activities could vary. Both locations have tasting rooms where you will be able to sample a variety of wines, but the events on location may differ.
---
161 Museum Drive, Hershey, PA 17033
717-566-7100
Car lovers in the local area love taking a day trip to Hershey, PA, not for the chocolate, but rather for the Antique Automobile Club of America Museum. At this cool museum visitors are given the chance to take group tours and view beautifully restored vehicles, explore permanent exhibits such as 1895 Chicago Bento Harbor and 1896 Ford Quadricycle, and even take a moment to view the current exhibits that may not stay on display long.


In addition to the many great exhibits, the AACA Museum also hosts regular events such as the annual Meet Week, the largest antique car show in the world, Night at the Museum, and even Autos and Ales! Every type of car lover can find something they love about this museum when they visit!
---
391 Knoebels Blvd., Elysburg, PA 17824
Knoebels is a well-known amusement park in Elysburg, PA, not only because it has some of the coolest rides and attractions in the area, but also because it has an old-fashioned feel and free admission on a daily basis.


This cool day trip destination has rides and attractions appropriate for family members of all ages. In addition to kiddie rides such as Ball Crawl and Cub Cars, this amusement park has roller coasters, log flumes, games, mini-golf, and a pool that is open daily. Whether you are looking to stick together and enjoy each ride as a family or you are planning on splitting up so everyone can ride the rides they want, there is no doubt that the entire group will have fun. Click here for hours of operation and general park information.
---
Air Ventures Hot Air Balloon Flights Inc.
Near Marsh Creek Park, Glenmore, PA 19343
800-826-6361
If you are looking to take a day trip in PA but you do not want to take a traditional route, consider taking a ride in one of Air Ventures Hot Air Balloon Flights Inc.'s hot air balloons. You and your significant other can enjoy a peaceful afternoon flying high above the ground and taking in the beautiful area's breathtaking landscape.


This ballooning company, launching out of Glenmore, PA, offers a wide variety of day trip packages. In addition to their traditional champagne toast, dinner, and brunch flights, Air Ventures Hot Air Balloon Flights Inc. also offers romantic flights for two and special overnight packages which include an hour flight and dinner. This is a great day trip idea if you are looking to do something special for your anniversary or your significant other's birthday.
---
89 Steinwehr Avenue, Gettysburg, PA 17325
717-334-2100
If you and your significant other are headed out for a day of fun in Gettysburg, PA, consider stopping by Dobbin House Tavern. While many may assume that this tavern is just a bed and breakfast, with nothing special to offer visitors, that is not the case. In addition to the great accommodations, guests who are only visiting on a day trip through the PA area can spend an afternoon at The Springhouse Tavern where a cozy environment and great selection of ales can be enjoyed or they can go to the Country Curiosity Store and browse a collection of old-time items and unique treasures.


Whether they are a repeat visitor to the Dobbin House Tavern or this is their first visit, guests are sure to have a good time and experience a variety of unique and new attractions. If visitors simply want to learn the history of Dobbin House Tavern but do not want to explore it on their own, they can sign up for a free historic tour and make the day trip something truly memorable. Knowledgeable guides will take them through the property and rely on the fascinating story of Dobbin House Tavern.
---
4352 East Pleasant Valley Road, Tyrone, PA 16686
814-684-3538
Located in Tipton, PA, DelGrosso's Amusement Park is the place to go if you have children. This family-oriented amusement park has everything you could imagine: kiddie rides, water slides, roller coasters, and great events. Whether you are looking to bring the kids for a day of fun at Kid's Kingdom, you want to beat the heat and ride all of the slides at the water park on-premises or you want to try it all, a day trip to this awesome kid-friendly day trip attraction in PA, you can do it all!


The best part about visiting DelGrosso's Amusement Park for the day is that admission is affordable. The founders wanted to provide families with a cool fun location that kids of any age would enjoy and therefore they offer daily day passes where you pay a one-time admission fee and then the entire day is guaranteed to be filled with excitement. Additionally, parking at this day trip attraction is free.
---
12382 Center Street, Conneaut Lake, PA 16316
814-382-5115
Located in Conneaut Lake, PA, Conneaut Lake Park may sound like a great day trip destination for visitors who want to spend the day in the wilderness, but that is not the case. Rather than an outdoor park where you can picnic, Conneaut Lake Park is a summer amusement park where families can have the time of their lives riding roller coasters, playing mini-golf, or even spending the afternoon on the boardwalk and beach.


It doesn't matter whether you visit this PA day trip destination because you are a thrill seeker and want to ride the park's Historic Blue Streak wooden roller coaster or because you want to spend the day relaxing on the natural glacier lake that is Conneaut Lake, there is something for everyone and all are guaranteed to have a good time. Call 814-382-5115 for daily hours of operation.
---
Brandywine River Museum of Art
1 Hoffman's Mill Road, Chadds Ford, PA 19317
610-388-2700
Located along the Brandywine Creek in Chadds Ford, PA, the Brandywine Museum of Art is a great day trip idea if your children are interested in painting, drawing, or any form of art. Brandywine Museum of Art is unique in the sense that it only houses the artwork of the Wyeth family, N.C., Andrew, and Jamie. It is also a great place to take a day trip to in PA because in addition to learning about and seeing, multiple pieces of art, you will be able to take in the breathtaking architecture and view, all qualities that were inherited from the museum's former days of being a 19th-century mill.


Upon entering this breathtakingly beautiful museum, you will be given the opportunity to choose what they want to view. You can tour the N.C. Wyeth Studio, the Andrew Wyeth Studio, take a group tour or even tour Kuerner Farm, a place of artistic inspiration for Andrew Wyeth in the early 19th century. Also, there are always multiple exhibits available for tours, and a complete list of current, past, and upcoming exhibits can be found on the museum's website. If you want to be a part of the creativity, sign yourself and your family up for one of the museum's many programs. They have ones for adults, children, and families!
---
Bushkill Falls Road, Bushkill, PA 18324
570-588-6682
Known as "The Niagara Falls of Pennsylvania," Bushkill Falls is one of the coolest parks in Pike County. This PA day trip location has something for everyone including hiking trails, miniature golf, paddle boats, fishing, and, of course, their famous 100-foot waterfall which will take your breath away.


Another fun activity you can take part in during your day trip to Bushkill Falls PA is mining for gemstones. Everyone in the family will have fun pretending they are a gold miner and hunting for gems, rocks, and other prizes. After purchasing a bag of "mining rough," either large or small, children will be invited to sift through their treasure in the nearby sluice, bringing home any gems they find. Kids of all ages are welcome to participate in this activity!
---
2574 Route 30, Ligonier, PA 15658
724-238-3666
Idlewild and SoakZone, a family-friendly amusement park outside of Pittsburgh, PA is one of the best places you can visit during the summer months. On a day trip to this cool theme park in Ligonier, you will be given the opportunity to experience countless rides, roller coasters, and attractions. Some of the popular rides at Idlewild and SoakZone include Flying Aces, Rollo Coaster, Scrambler, and Tilt-a-Whirl.


In addition to the many thrill rides, this PA day trip location also has a number of water rides. On hot summer days, you may choose to race your friends or family down the Hydro Racers slide, run through the Tipping Bucket, swim in the Wowabunga Family Wave Pool, or even go on the Captain Kidd's Adventure Galley. It doesn't matter what age you are, everyone can have tons of fun at Idlewild and SoakZone!
---
569 Main Street, Bethlehem, PA 18018
610-882-1300
Fegley's BrewWorks, a PA brewery with two locations, is a great place for visitors over the age of 21 to spend the day. These award-winning breweries feature beers of various kinds, including Always Sunny Pale Ale, Fegley's Amber Lager, stout, Knuckleball, and seasonal favorites such as Monkey Wrench, Blueberry Belch, and, of course, pumpkin.


If you are looking to do more than just sample a variety of drinks on your PA winery day trip, Fegley's BrewWorks also hosts quite a few fun events. It doesn't matter whether you are at their Bethlehem or Allentown location, because each one has fun activities you can attend and even a few you can participate in! Stop by for a festival, workshop, or even a birthday bash! Everyone is sure to have a good time!
---
1433 North Main Street, Scranton, PA 18447
570-342-5555
If you and your children are fans of magic, you may consider taking a day trip out to Scranton, PA to visit the Amazing Houdini Museum Tour and Magic Show, see a wide variety of Houdini memorabilia and see some magic tricks first-hand.


At this cool attraction in Pennsylvania, you and your family will be given the chance to learn everything you ever wanted to know about Harry Houdini. In addition to the museum tours where the history and legend of Houdini will be discussed, a movie will be shown where kids can see some of the world-famous magician's tricks with their very own eyes. The full experience at this day trip location takes about 3 hours. The museum is open daily from 1 - 4:30 pm and reservations are highly recommended, but not required. Call 570-342-5555 for details.
---
77 Sands Blvd., Bethlehem, PA 18015
877-726-3777
Those visitors to PA who have the time to go out to the Sands of Bethlehem will not be disappointed. A day trip to this casino affords people the opportunity to gamble with friends, see a celebrity perform live, dine at an exquisite restaurant, or dance the night away at Molten or Vision Bar.


The casino, which is open day and night, has a poker room, table games such as craps, Big Six and Casino war, slots and more is a great place to spend the day because there's always a chance you could walk away a winner! If your day trip runs into the evening and you are not ready to leave, the Sands Bethlehem is also home to an awesome nightclub and bar. Whether you simply want to sit and grab a drink with a friend or you want to dance to the music, you will have your choice!
---
16 East Highland Avenue, Philadelphia, PA 19118
215-247-6696
Located within Philadelphia's boundaries is the small town of Chestnut Hill. This quaint section of Philadelphia is the perfect place to visit for the day because it is filled with unique shops, toy stores, restaurants, and a park that is great for picnics, hiking, or biking.


The entire family can have fun at the shops in Chestnut Hill, Philadelphia because they have something for everyone. Parents will love spending the day going from boutique shop to boutique shop, finding everything they wanted and items they didn't know they needed while children will enjoy roaming the local toy store, picking out a new game or action figure to bring home. At the end of the day, the entire family will be able to enjoy a meal at one of the town's many restaurants. You can choose between casual cafes, Italian restaurants, a brewery making American dishes that are to die for, and even Japanese restaurants with top-quality sushi selections. Whether you come for only a few hours or you spend the entire day, your trip to Chestnut Hill is guaranteed to be relaxing and enjoyable. Chances are you'll forget that you're in a major city!
---
150 Cherry Hill Road, Ronks, PA 17572
866-546-1799
At Cherry Crest Adventure Farm the entire family can have fun. They have a 2.5 mile long corn maze that kids and parents can navigate, a courtyard where you can take wagon rides, a barnyard with animals and a giant slide, and even the Strasburg Railroad where you can take an idyllic trip through the Lancaster County Countryside.


In addition to the farm's regularly held daily activities, Cherry Crest Adventure Farm also hosts numerous special events throughout the year. From overnight events for boy or girl scouts to seasonally held activities such as Pumpkin Madness where kids can throw, bowl, and smash pumpkins, this Cherry Crest Adventure Farm has it all and is guaranteed to be one of the best day trips you took with your family in PA.
---
136 Brown Street, Middletown, PA 17057
717-944-4435
The Middletown and Hummelstown Railroad Company has been providing scenic tourist rides to local PA visitors since 1986. They currently take participants on an 11 mile round trip tour of the Swatara Creek area.


While on one of the tours with The Middletown and Hummelstown Railroad Company, you will be given a chance to learn local history and escape into the peacefulness that the train ride affords. At the start of your trip, you will board the 1920's vintage Delaware, Lackawanna, and Western coaches, taking you back to a time when the world was more relaxing. As the ride begins, you will be taken through the scenic Middletown, PA area where, upon stopping, you can get off the train and browse the local gift shop. You will, upon leaving Middletown, be taken through the historic Union Canal area where the beautiful landscape while a narrator conveys the history to you live. This is one of the most historic day trips you can take in the Dauphin County PA area!
---
5785 Milford Road, East Stroudsburg, PA 18302
888-337-6966
Located in East Stroudsburg, PA, Fernwood Resort is an awesome place you can visit for one day, one weekend, one week, or however long you want to stay! They have something for everyone: a golf course, adventure course, zip line, live entertainment, nature, and hiking trails, a tennis court, video arcade, and much more! Whether you are 5 or 75 you can have fun on a day trip to Fernwood Resort in PA!


If you only planned on staying a day but upon arrival you decide you want to spend the night, inquire about Fernwood Resort's lodging options. They have accommodations that will fit everyone's needs, including studio villas, one-bedroom villas, two-bedroom villas, and vacation ownership options. Whether you are taking this day trip with just your significant other or you are bringing along the whole family, Fernwood Resort will be able to accommodate you. Call 888-337-6966 for details.
---
777 Schwab Road, Hatfield, NJ 19440
215-393-5557
Hatfield, PA is home to Jumpin Jack's, an indoor inflatable playland and party center where children will have a blast running and jumping around. A day trip to this kid-friendly attraction in Pennsylvania will give parents the opportunity to see the joy run across their child's face as they move from inflatable to inflatable.


Children of all ages will be able to have fun at Jumpin Jack's because they not only have traditional inflatable bounce houses, but they also have slides, obstacle courses, and much more! Kids could spend hours at this enormous indoor day trip attraction. If you live in a nearby area, you may even consider hosting a birthday party at Jumpin Jack's in PA. Nothing's better than laughing and having fun with friends in an inflatable bounce house!
---
755 River Road, Erwinna, PA 18920
800-722-9463
Located in Erwinna, PA, Sand Castle Winery is a great place to visit if you are looking to take a day trip with friends in Bucks County. At this fabulous winery, you will be given a chance to tour the wine cellar, learn how the staff makes their delicious wine, and sample a variety of their best selections.


In addition to offering wonderful day trip tours and tastings, this PA winery also hosts a number of fun and exciting events. While some events, such as clam bakes and bonfire celebrations are seasonal, other events such as Wine and Dine and regularly held party celebrations are available year-round. Another place you may encounter this winery is at local festivals. If you happen to be in PA for a cool festival that centers on your interests, keep an eye out for Sand Castle Winery. Whether you are visiting the winery for a wine cellar tour, attending one of their regularly held events or keeping an eye out for them at a local festival, Sand Castle Winery is sure to make your experience in PA memorable.
---
100 West Hershey Park Drive, Hershey, PA 17033
800-437-7439
Bring the kids to Hershey Park in PA for a day trip they will always remember. At this cool amusement park, children can test their courage on a variety of roller coasters such as Fahrenheit, Comet, Skyrush or Sidewinder, hop on a family ride such as Dry Gulch Railroad or the carrousel or even splash into a day of fun on one of the park's many waterslides.


Whether they are huge thrill-seekers looking for one of the biggest adrenaline rushes of their life or they are laid back and want to relax in the wave pool, every Hershey Park visitor will have a good time. The park is one of the most family-friendly places in PA and welcomes guests to come for a single day trip, or stay for a whole week! Their overnight accommodations are luxurious and suitable for families of any size.
---
102 Radcliffe Street, Bristol, PA 19007
215-785-0100
Bristol Riverside Theatre has been producing various plays and musicals for audiences since they opened its doors over 30 years ago. Their 300 seat theatre is large enough so everyone can feel comfortable while watching a show but small enough so guests feel at home and as though the show is being performed just for them and their friends.


This cool day trip location in Bristol, PA offers a wide variety of shows that are appropriate for the whole family. On their main stage, you will typically find four to five plays available for a ticket purchase, all with more dramatic storylines while their special events and musical categories will typically have much more light-hearted and fun shows. Whether you are headed out to Bristol Riverside Theatre for an afternoon of drama or laughs with the family, they are sure to give you a day trip you won't soon forget.
---
117 Sandusky Street, Pittsburgh, PA 15212
412-237-8300
The legacy of Andy Warhol, the world-renowned artist, is protected and on display at The Andy Warhol Museum in Pittsburgh, PA. If you take a day trip to this cool museum, you will be given the chance to see 900 of Warhol's paintings, 100 sculptures, 2,000 paper works, 1,000 published and unique prints, and 4,000 photographs.


One cool thing about this museum is that while it is the largest museum dedicated to one artist, it is not guaranteed that you will see every piece of work they house. Staff members are regularly rotating exhibits, giving each piece of work a chance to stand out amongst the crowd of Warhol's masterpieces. Additionally, some of the exhibits travel so you and your family could take a few trips to The Andy Warhol Museum and always see something cool and unique.
---
239 Arch Street, Philadelphia, PA 19106
215-629-4026
Every child learns about Betsy Ross in school. She was the woman who sewed the first stars and stripes on the American flag, making history and igniting people's patriotism in the 18th century. If you take a day trip to Historic Philadelphia, you and your children will be given the chance to tour the Betsy Ross House and learn more about the process Ross used when sewing the flag, how the design was chosen and the basics of this rich area of American history.


A visit to this historic PA location will also give children a chance to experience history first-hand. They can participate in the tour, visit Betsy in her upholstery shop and view special exhibits such as A Museum in the Making: The American Flag House and Betsy Ross Memorial Association, 1898 - 1941 or Dressing the Bed. The Betsy Ross House is definitely one of the most educational spots you can bring your kids on a day trip to the City of Brotherly Love!
---
100 Sesame Place, Langhorne, PA 19047
215-702-3566
It's a perfect time, and they're the perfect age, for Sesame Place®, the nation's only theme park based entirely on Sesame Street®.


So before little children become big kids, bring the entire family to whirl on rides, splash down slides and hug everyone's favorite furry friends. Don't miss Cookie's Monster Land, our furriest land ever, or the special opportunity to meet, greet and eat with Elmo & Friends!


Get ready to sing, dance, and clap along at our daily character shows, like Elmo the Musical-Live at Sesame Place!, and our spectacular Neighborhood Street Party ParadesTM. So go before they grow to the nation's only theme park based entirely on Sesame Street. TM/© Sesame Workshop.
---
2249 Lincoln Highway East, Lancaster, PA 17602
866-386-2839
If your children love thrill rides and you want to take them someplace they've never been before, head out to Dutch Wonderland in Lancaster, PA for the day. Dutch Wonderland is an amusement park with numerous attractions and shows. They have rides for visitors of all ages and shows that are guaranteed to entertain the masses.


If waterparks are more appealing to you and your family, consider visiting Duke's Lagoon, a section of the amusement park where waterslides and attractions are sure to cool you off. With so many things to do and attractions for visitors of all ages, Dutch Wonderland is definitely a place you should visit on your next summer day trip to PA.
---
2400 Street Road, New Hope, PA 18938
215-794-4000
Peddler's Village, a historic town in PA where everything is beyond ordinary, is one of the best day trips you can take because there is something for everyone to do. Children will have a blast at the Giggleberry Fair Indoor Family Fun Center where there is a game room, grand carousel, and regularly held fairs that are guaranteed to entertain all.


In addition to the kid-friendly attractions, adults will love the outdoor festivals, including the Annual Peach Festival and Sidewalk Sale, the great upscale boutique shopping available, and, most of all, adults will love the historic atmosphere they are exposed to in this PA day trip destination. As people walk down the cobblestone and brick pathways, they are taken back in time and feel a sense of peace and separation from the everyday stress of society.
---
1 Lincoln Circle, Harrisburg, PA 17103
717-260-1861
Located in Pennsylvania's capital, Harrisburg, The National Civil War Museum is a day trip destination where everyone can learn the true story of the American Civil War. As the only museum in the country that shares both the North and the South's side of the controversy, in unbiased presentations and exhibits, this is a truly educational spot where both children and adults can have a good time.


You will find a great deal of Civil War manuscripts, artifacts, collections, and exhibits on display at this museum. To make the day trips more interesting, especially for second or third-time visitors, some exhibits rotate and public events are always entertaining. As such, there is always something new and exciting to learn about one of America's most historic events. Admission is $11 for adults, $10 for seniors, $9 for students, and family passes are $40.
---
291 North Keswick Avenue, Glenside, PA 19038
215-572-7650
The privately-owned Keswick Theatre is located in Glenside, PA and here you will find great live performances and musical renditions of classic acts. On your day trip to the PA area just outside Philadelphia, you can stop in with your group and get tickets to that day's show.


While tickets are available the day of, you may want to purchase them ahead of time. If your day trip to Glenside, PA centers on the show you will see at Keswick Theatre, you will want to explore their events calendar early, know what shows are being played, and purchase tickets ahead of time. This is highly recommended by the staff at the theatre because it guarantees you a seat and ensures that your day trip will not be ruined by a sold-out show. Call 215-572-7650 for details.
---
423 West 38th Street, Erie, PA 16508
814-864-4091
Erie Zoo, located in northwestern Pennsylvania, is your go-to place for fun-filled days of animal viewing. On a day trip to this zoo, you will be given the opportunity to see a large selection of animals, including jaguars, zebras, meerkats, rhinoceros, tigers, African wild dogs, and more.


This zoo also has a great selection of seasonal activities available for guests. If you are visiting the zoo in the spring or summer and want to see a beautiful array of flowers, visit Erie Zoo's botanical garden. During the wintertime, you will not only be able to see all of your favorite animals but also spend some time at the JMC Ice Arena and skate the afternoon away. They have something for everyone and guarantee that no one will leave disappointed! Call 814-864-4091 for hours of operation and general information.
---
Gettysburg National Military Park
1195 Baltimore Pike, Gettysburg, PA 17325
717-334-1124
Civil War enthusiasts will surely be impressed when experiencing the history and the actual battlefield of the Battle of Gettysburg. This extremely interesting National Military Park maintained by the U.S National Park Service has more than just a couple of historical exhibits. Visitors can browse through photos to see see what the battlefield looked like 100 years ago!
---
Camelback Resort at Camelback Mountain
301 Resort Drive, Tannersville, PA 18372
855-515-1283
No matter the season, there is so much to do at Camelback resort! In the winter, the resort has skiing, snow tubing, and snowboarding on the mountain. All the ski and snow equipment you'll need is available for rent right at the mountain. Don't know how to ski? No problem! Camelback Resort also offers ski lessons. If skiing and the snow is not for you, the resort also has an indoor water park! Kick back and relax by the pool as if it's not even cold outside!

When the spring and summer roll around, the fun doesn't stop! Camelback Resort has tons of warm-weather activities, including a mountain coaster, UTV tours, ziplining, and an outdoor water park.

This is also a great Pennsylvania day trip idea for adults. You'll want to check out the resort spa for a relaxing massage. Or spend the day shopping within the resort. Rent out a private cabana at the Camelbeach Canaba area of the outdoor waterpark as a calming way to enjoy a drink and cool off.
---
2375 Panther Valley Road, Pottsville, PA 17901
570-617-0851
A visit to a lavender farm is an amazing way to spend the day surrounded by nature. Lavender is known for its relaxing scent and beautiful purple color. Visiting the farm will give you the opportunity to tour the farm grounds, learning about how to grow and harvest lavender, and even meet the farm's donkeys! If you desire, you can even have a taste of the lavendar produced right at Hope Hill. Check out the farm's store for some products made with fresh lavender, as well as some awesome souvenirs made by local artisans.

Tours of the farm are $5/person and the farm is open to the public on different days of the week depending on the season. Please check their website for hours of operation before visiting the farm!

Live in NJ and want to visit more lavender farms back home? Check out our complete list of the top lavender farms to visit in NJ!
---
1001 Longwood Road, Kennett Square, PA 19348
610-388-1000
Calling all nature-lovers! If you're into plants and flowers, Longwood Gardens is one of the main things to see in Pennsylvania. Visit Kennett Square, PA to take in some of the most gorgeous plants, flowers, and landscaping in all of Pennsylvania! Longwood Gardens is made up of varying themed-gardens, some of which include the stunning indoor exhibition hall complete with marble flooring and plants all along the walls and ceiling, and Idea Garden, which is another garden made up of different colorful flower beds and gorgeous greenery.

There are great events happening at Longwood Gardens throughout the year. The annual Festival of Fountains is an awesome way to enjoy the gardens. During the summer, they set off fireworks at night. They also host live music and concerts through October!
---

All About Day Tripping in Eastern PA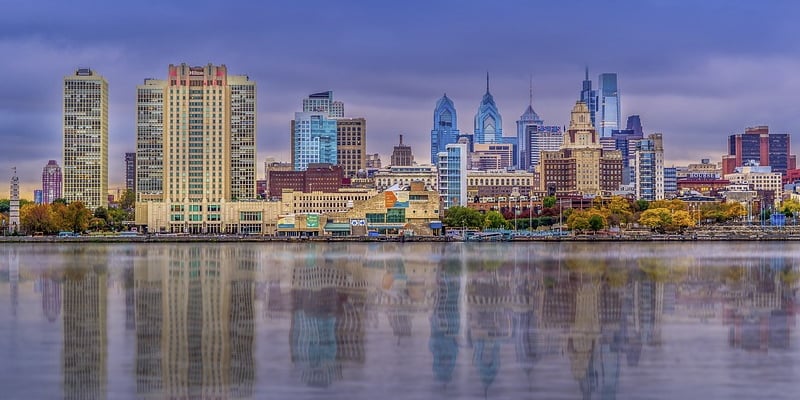 Bucks County

Oh, how we love to take a ride over to beautiful Eastern Pennsylvania. We are from central New Jersey, and we have there are so many great places that we can take a quick trip to. When we're in the mood for the arts we like to head to Bucks County, PA.

It's very quiet and calming and beautiful along the gorgeous Delaware River. Bucks County is home to many awesome attractions including Sesame Place, Peddler's Village, Fontenot Castle, and New Hope railroad. There are also four amazing parks that we love to visit when we head out to Bucks County. One being Nocamixon State Park, ringing rocks County Park, Neshaminy State Park, and Tyler State Park.

See more Bucks County attractions.

The eastern area of Pennsylvania also includes Berks, Delaware, Chester, Lehigh, Lancaster, Montgomery, Northampton, and of course Philadelphia counties.


Berks County


When we head over to Berks County in Pennsylvania, we like to enjoy the outdoors. We have gone to Redding PA, (the hometown of Taylor Swift), to get out in the wilderness and hit up a section of the Appalachian Trail. There are quite a few trails in this area but a few of the easier ones for beginners would be at Nolde Forest, and French Creek State Park. We haven't been, but we've heard that the blue marsh Lake recreational area is an awesome place for swimming and boating in the warmer months and great for cross-country skiing and snowshoeing when it gets chilly. See more here on this amazing website.


Chester County


If you're heading over to Chester County, you'll want to visit the Brandywine Valley. We highly recommend this as one of your top choices if you are in the area. Driving in and around the area you'll see their lovely covered bridges.


Lehigh County
The Lehigh Valley comprises of the Allentown – Bethlehem – Eastern metropolitan area. In the North, you have Slate Belt, Bangor, and Nazareth. To the west, you have Macungie, Emmaus, and Trexlertown, and to the South, you have center Valley and Hellertown.

We love the Lehigh Valley area for its amazing farmer's markets. If you can get a chance to get out there in the spring and summer months, trust us, it'll be so worth it. They have some of the most notable farmer's markets in the entire region and you can literally shop all day long.

One of the bigger markets includes the Allentown affairs ground farmers market which boasts over 60 to 70 vendors. They have a lot more than just produce deli and baked goods as there are local mind shops and restaurants and a bunch of cool other gourmet type shops.

You can discover and explore the many farmer's markets on the Discover Lehigh Valley website.

Search For Day Trip Ideas in Other Regions