New York Day Trip Ideas
Home
/ New York Day Trip Ideas

New York Day Trip Ideas
Embark on a New York day trip that you won't forget! Grab your family for a day full of fun, your partner for a romantic date, or your friends for a quick getaway. Our guide to all of the coolest New York day trips really has it all, whether you are travelling to the Hudson Valley, Upstate New York, Catskills Region, or Long Island.


Browse through some of our top picks OR choose a region below to get started with planning your day trip to NY!
NYC | Hudson Valley | Upstate New York/Catskills Region | Long Island
---
Top Attractions in and Around NYC
---
Greenwich Village, NY
1-855-223-8684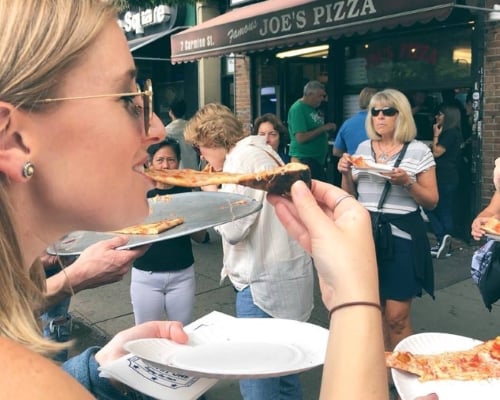 This tour is a fun and enjoyable way to learn about this great village in New York. You will learn about Village history, culture, architecture, entertainment offerings, and of course, the local flavors.


What you get on this tour

Each person is given the Foods of New York neighborhood guide. This guide gives you all the pertinent information you need to return with confidence and have the ultimate Greenwich Village experience off the beaten path.


A wonderful 3 hour tour as you stroll around The old Italian neighborhood and learn about New York mom and pop food shops, local cozy quaint restaurants, the site of a former speakeasy from the roaring 20's, the oldest wooden house and the narrowest house in the village, architecture, hidden gardens, the oldest chocolate shop in the Village, jazz, blues, and poetry venues, history and culture dating back 170 years, and life as a Greenwich Village resident and much, much more.


Now for the best part...

This tour offers food tastings from 7 unique Greenwich Village shops and eateries. There is enough food that you will not have to go out for lunch once the tour is complete.


Taste Classic Food Specialties From these fine establishments


Murray's Cheese Shop - the best cheese shop In NYC! (Est. 1940)
Faicco's Italian Specialties - A Family owned shop specializing in handmade Italian delicacies (Est. 1900)
Milk & Cookies - An authentic 1950's style bakery (Est. 2005)
Rocco's - A southern Italian pastry shop (Est. 1972)
O & Co. - A Mediterranean olive oil shop (Est. 1998)
Joe's Pizza - A classic NY style pizzeria (Est. 1974)
Rafele Ristorante - Delivering authentic Neapolitan flavors to the Big Apple (Est. 2012)
Pesce Pasta - Old-school Northern Italian cuisine (Est. 1993)
The Doughnut Project - Artisan doughnuts made with fresh and seasonal ingredients. (Est. 2015)


This tour is offered 7 days a week, year round.


Click Here for more info and to find tour dates and times. You can also call 212-913-9964 to make reservations.
---
New York City Jetski
646-589-5953

Pier 13, Hoboken - 1301 Sinatra Drive North, Hoboken, NJ

Our guided jetski rental are the most thrilling way to see the sights of New York City! Satisfy your need for speed by skipping the boring boat and bus tours and ride with us on a jet ski tour of the Big Apple! Discover NYC from a new perspective as you make waves on the Hudson River and see all the best attractions. This wild adventure is a must-do experience! Learn More.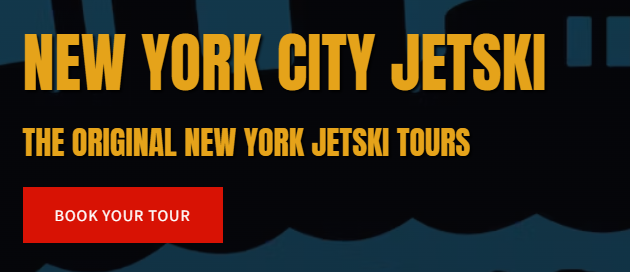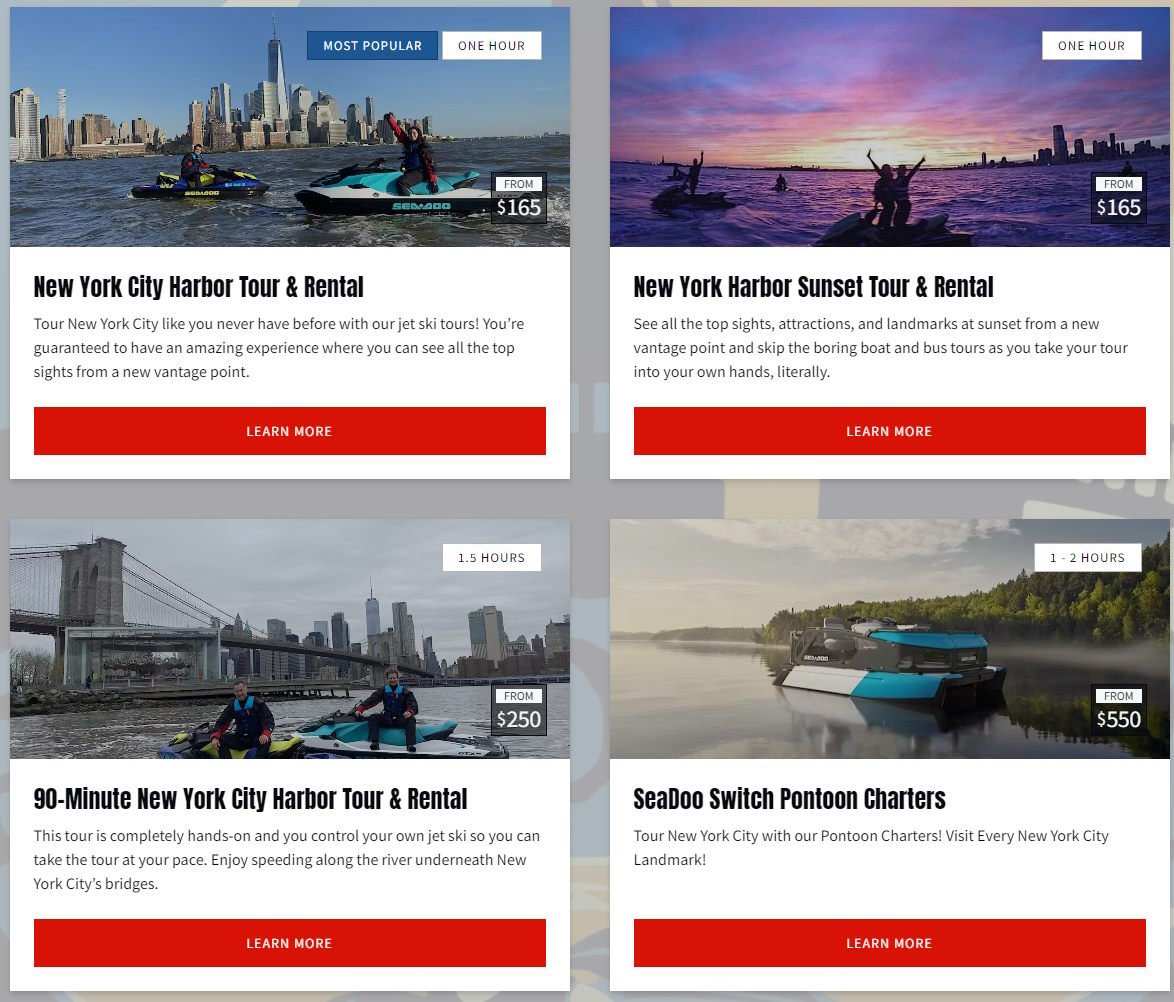 ---
Things to do in The Hudson Valley
---
Hudson Highlands Nature Museum
120 Muser Drive, Cornwall, NY 12518
845-534-5506
This nature center in Orange County focuses on environmental education for the public. They promote knowledge and appreciation of the natural world and have a number of fun activities for kids as well as adults such as hiking programs or their Nature Play area.
---
511 Warburton Avenue, Yonkers, NY, 10701
914-963-4500
The Hudson River Museum presents a number or exhibits and programs focusing on teaching and enhancing people's understanding of art, science, and history of the region. It focuses on the culture in relation to the location of being on the Hudson River.
---
1 East Strand Street, Kingston, NY 12401
845-443-4569
Whether you're seeking a venue for a private event, or simply want to experience the Hudson Valley on a group tour, Hudson River Cruises has what you're looking for. Hop aboard the Rip Van Winkle and enjoy an afternoon or evening of fun exploring the historic shoreline.
---
2 Thayer Road, West Point, NY 10996
845-938-4034
As the United States Army college, West Point offers a museum and tour of its new Gothic-style campus. See what this famous campus is like and learn about military history through artifacts in the museum!
---
67 Main Street, Brewster, NY 10509
845-279-7500
Learn all about the history of the town of Southeast through a number of changing exhibits. There are a number of artifacts and sections focused on the early American Circus, Harlem Line Railroad, and so much more.
---
27 South Greenbush Road, West Nyack, NY 10994
845-358-0877
RoCA is a multi-arts center that focuses on creating and promoting art through its School for the Arts, exhibitions, workshops, events, and more. They have so much to offer that will enrich and enhance your understanding and perception of the arts.
---
99 Dromore Road, Scarsdale, NY 10583
914-723-3470
With a number of both indoor and outdoor sites and exhibit, the Greenburgh Nature Center is a great spot to get in tune with the world around you. There are also a number of programs and events for you and the kids to have fun while learning about nature!
---
525 South Riverside Avenue, Croton-on-Hudson, NY 10520
914-631-8200
Explore this stone manor house and brick ferry house to see what domestic life was life for a patriot family living in the post-revolutionary period. With a number of colonial furniture and a beautiful garden, this location depicts life for the Van Courtlandts in another era.
---
28 Deveau Road, North Salem, NY 10560
914-669-5033
Dedicated to spreading global awareness, the Hammond Museum has an indoor museum and outdoor garden showcasing Eastern cultures in the West. Their Japanese Stroll Garden is a beautiful fusion of the two cultures and hosts a number of exhibits, events, concerts, and more.
---
89 East Strand Street, Kingston, NY 12401
845-331-3399
Hop on a trolley for a quick ride-around and explore exhibits and educational programs to learn all about the history of rail transportation, which was a huge part of the Hudson Valley region. Now a popular tourist destination, this museum guarantees a fun time!
---
Harness Racing Museum & Hall of Fame
240 Main Street, Goshen, NY 10924
845-294-6330
This museum is dedicated entirely to the sport of harness racing and is continuously changing and improving their exhibitions and programs to ensure quality and up to date information. Here you will find a variety of documents and learn about the history and traditions of the sport.
---
The Neversink Valley Museum of History and Innovation
26 Hoag Road, Cuddebackville, NY 12729
845-754-8870
The Neversink Valley Museum is a non-profit organization occupying the historic canal-era building in the nearby park on the river. There are a number of exhibits and they offer educational program and activities for kids and adults to enjoy throughout the year!
---
Sugar Loaf Art & Crafts Vendors
1371 Kings Highway, Chester, NY 10918
848-467-8427
Sugar Loaf is New York's Artisan Village consisting of independent artists with different skills and specialties. The community contains artisan shops, boutiques, dining, and even a performing arts center for you to enjoy. All of this is nestled in the picturesque Warwick Valley!
---
1010 State Route 17M, Monroe, NY 10950
845-782-8248
Museum Village is a unique open-air historical museum offering vignettes of 19th century American life. Enjoy a hands-on educational experience interacting with artifacts and a number of exhibits that show the transition from rural to industrial culture and economy in America.
---
6550 Spring Brook Avenue, Rhinebeck, NY 12572
845-876-4000
These grounds are maintained and organized by the Dutchess County Agricultural Society, a non-profit organization focusing on promoting the rural and agricultural heritage of the area. They organize evens and activities to encourage community involvement and sustaining the agricultural culture through competitions, education, and display.
---
23 Mohonk Road, High Falls, NY 12440
845-687-2000
Look at canal-era artifacts and the documentation of the creation of the canal at the informative museum. You can also walk the Five Locks Walk trail to see all that has been preserved. The story of the Delaware & Hudson Canal is celebrated and preserved here in High Falls, NY.
---
Things to do in Upstate New York and Catskills Region
Find fun day trip ideas in the Upstate New York and Catskills regions.
---
Woodstock, NY 12498
845-679-6234
Spend a day exploring the famous small town of Woodstock. Nature and arts meet in this town with concerts, shops, lakes and mountains, art galleries and museums, and so much more! Any day you choose to go, you will find so much to do and something for everyone to enjoy.
---
635 Claryville Road, Claryville, NY 12725
Visit one of the highest production farms in the country. Year-round organic vegetables are produced on this successful farm driven by ingenuity and efficiency. Sign up for one of their courses to learn all about market farming and how it all works.
---
43510 State Highway 28, Arkville, NY 12406
845-586-DURR
Hop aboard this scenic train ride as it makes its way through the Catskill Mountains and you unwind and take in the surroundings. This will be a train ride for you to remember offering some of the country's most beautiful scenery and a relaxing environment.
---
20 Shady Glen Road, East Durham, NY 12423
518-239-6271
Visit one of New York's top water parks for some family fun in a scenic setting! Catch waves or zoom down slides, whatever your speed is, you will spend a day filled with water fun and excitement with friends and family.
---
1885 Honest Brook Road, Delhi, NY 13753
607-746-3770
Honest Brook features a great lineup of musicians performing classical music concerts in a preserved barn in the idyllic Catskills in the summer. During winter months, their concerts are held in nearby private homes. Take in the music and scenery on during one of their music events!
---
80 Hahn Road, Callicoon Center, NY 12724
845-482-4764
Explore an 80-acre organic farm that grows all kinds of fruits, veggies, and flowers and has all kinds of farm animals such as chickens, sheep, goats, and more! Don't forget to say hi to Burro, their horse farm-greeter on your way in.
---
10 Cochrane Road, Durham, NY 12422
518-239-6950
The perfect place for a family vacation, Hullo Farms, offers an authentic farm environment for you and the kids to enjoy. Take care of a number of responsibilities like a real farmer including tending to the animals or collecting eggs! Spend your downtime kicking back on a hayride or venturing through a corn maze.
---
70 Lower High Street, Phoenicia, NY 12464
845-688-7501
This museum in Phoenicia is dedicated to preserving Catskill Mountain Railroad Heritage. Look through a number of artifacts and paraphernalia encapsulating the rich history and culture of the region and learn something new about the historic railway station.
---
Route 9W North, Bear Mountain, NY 10911
845-786-2701
Hike or drive to the top of the mountain and see amazing inspiring views of the Hudson River Valley. There are 5,205 acres to explore with the kids and plenty of activities for them to enjoy such as a zoo and paddle boats!
---
Things to do on Long Island NY
Check out our list of some of the best things to do on Long Island NY.
---
Middle Island, NY 11953
631-775-8686
Relax in the car and enjoy beautiful landscapes and scenery while you are taken on an adventure through all the best wineries in the region. Perfect for couples and families, you will taste a number of different wines see many different vineyards!
---
102 Main Street, Greenport, NY 11944
631-477-2515
Come aboard GLORY and enjoy a 45-minute cruise to one of four destinations in the Peconic Bay. Take in the beautiful scenery in an elegant environment. The cruise boat itself is a solar powered one that produces zero emissions, making it environmentally friendly!
---
11 Davis Avenue, Garden City, NY 11530
516-224-5800
With exhibits and programs fueling creativity and inspiring kids of all ages, this is a great place for the family. Have your child explore and uncover their passions or master skills with a number of interactive activities. LICM guarantees a day of family fun!
---
1200 Route 25A, Stony Brook, NY 11790
631-751-0066
The Long Island Museum is dedicated to inspiring people of all ages through their collections of American art and history. The exhibits reflect the heritage and culture of Long Island and its many diverse communities.
---
111 Main Street, Stony Brook, NY 11790
631-751-2244
Explore the many shops, restaurants, cultural centers, and attractions around the village in this small town. Enjoy biking and performing arts, whatever your interests, there are plenty of opportunities for you and your family and friends!
---
2245 Broad Hollow Road, Farmingdale, NY 11735
631-694-6868
Since 1962, Adventureland has been operating as one of Long Island's top family amusement parks. There are plenty of rides and attractions from arcade games to thrilling roller coasters. If you get hungry, there are also snack stands scattered throughout the park and a food court for you to take 5 in between rides!
---
489 Chapman Blvd., Manorville, NY 11949
631-878-6644
As a wildlife park and children's zoo, Long Island's Game Farm is perfect for your animal lovers! Stroll through their Bambiland feeding their deer or get up close and personal with their goats, bunnies, ponies and baby animals!
---
2000 Montauk Highway, Montauk, NY 11954
631-668-2544
Visit this historical landmark in Montauk Point State Park. Get a chance to climb up the tower and see exceptional ocean views and beautiful sunsets. The hours change seasonally and are weather permitting so make sure to check the forecast and the schedule before you go!
---
Cold Spring Harbor Fish Hatchery & Aquarium
1660 Route 25A, Cold Spring Harbor, NY 11724
516-692-6768
Cold Spring spent 99 years as a NYS trout hatchery and now operates as a non-profit educational center informing visitors about the state's freshwater ecosystems. They have the largest living collection of New York State freshwater reptiles, fishes, and amphibians. Tour the aquarium buildings and outdoor ponds and have fun with the activities they offer!
---
1395 Planting Fields Road, Oyster Bay, NY 11771
516-922-8600
Planting Fields, which was a Gold Coast estate, sits on 409 acres of land that include gardens, trails, greenhouses, and historic buildings. Take a day exploring the beautiful grounds and the specimen plantings and stop by Coe Hall or the Tudor Revival mansion to see some furnishings from centuries ago.
---
Cold Spring Harbor Whaling Museum
279 Main Street, Cold Spring Harbor, NY 11724
631-367-3418
Bring the whole family to this unique museum in Cold Spring Harbor. Learn all about the whaling history of Long Island and about the ever-changing relationship between humans and whales. Their goal of education is achieved through dynamic exhibits, special events, and educational programs for kids and adults alike.
---