Poconos Day Trip Ideas
Home
/ Poconos Day Trip Ideas

Poconos Day Trip Ideas | What to Do in The Poconos
Travel west until you can see ranges of mountains and a serene wooded environment. The Poconos are densely populated with activities to do in or out of the wilderness from scenic hikes to historical villages and attractions. If you're seeking a change of scenery, it's a beautiful place with secluded environments to escape to where you can get in touch with your inner nature lover. There are plenty of activities and things to do in the Poconos for kids, couples, and large groups of friends of all ages.
---
105 WT Family Blvd. Blakeslee PA 18610
877-786-2522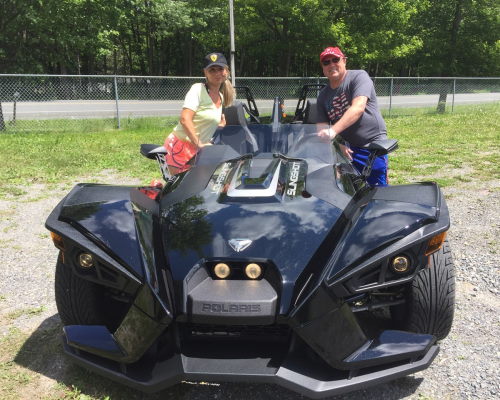 Explore the Pocono Mountains of Pennsylvania like never before in a Polaris Slingshot Rental. Experience an open-air ride on the twisting mountain roads in the beautiful Pocono Mountains. Wherever you choose to go, heads will turn when driving a Polaris Slingshots. Rentals are offered 7 days a week from May 1st thru October 31st.

Our office hours are Mon. – Sat. 9:00 to 5:00 and Sundays by reservation. Reservations are highly recommended, we are usually sold out by the day of.

Please call877-786-2522 for 2 Hr, 4 Hr, 8 Hr, 24 Hr, or Multi-Day Rentals
---
Ponderosa Pines Family Campground
31 Ponderosa Dr. Honesdale PA, 18432
570-253-2080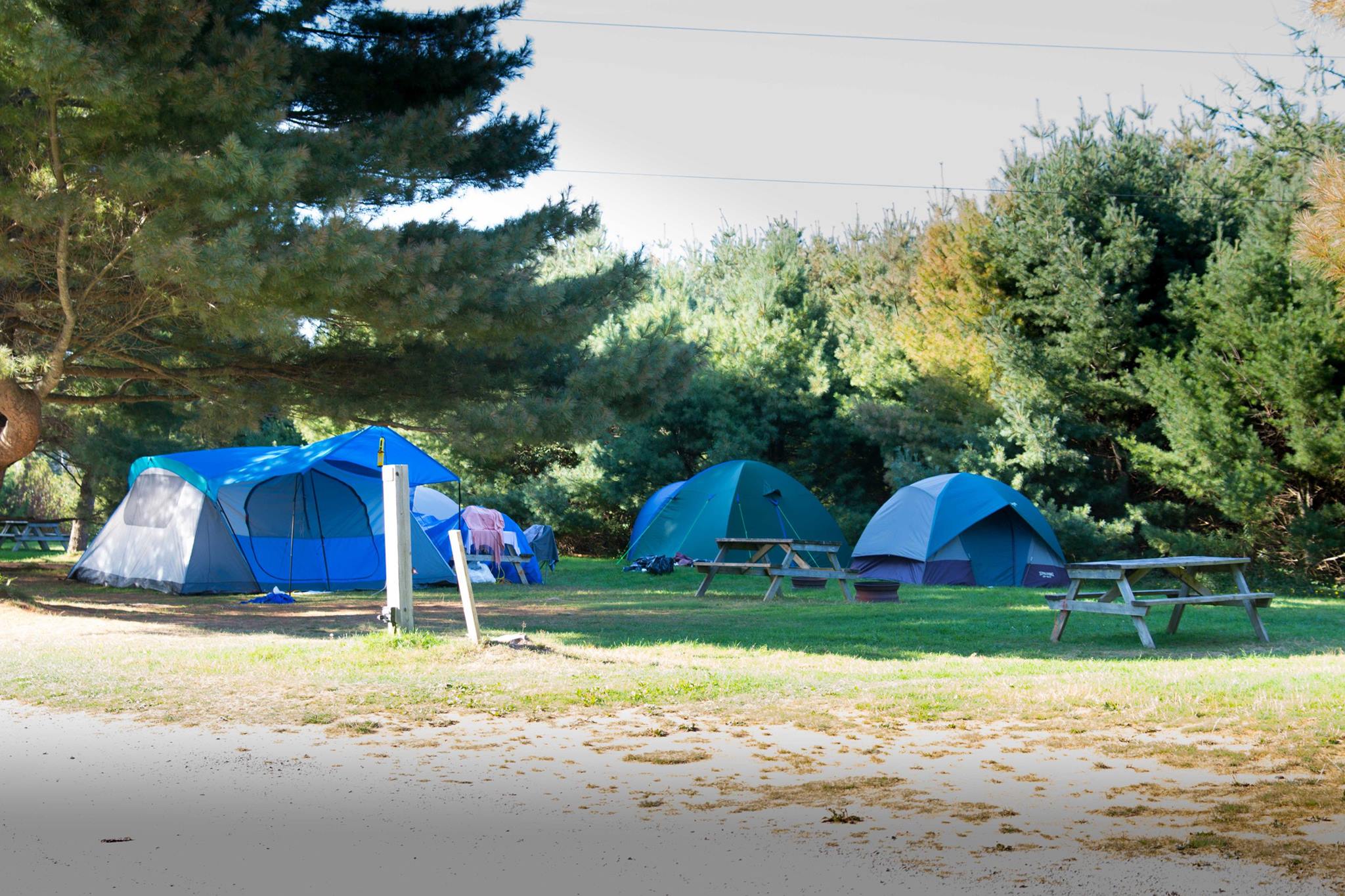 Ponderosa Pines Family Campground is nestled beneath the pine trees of Honesdale, PA in the tranquil Pocono Mountains. They offer traditional tent camping areas, group tent camping, rustic cabin rentals, and luxury cabins with all of the amenities. Activities available throughout the 10-acre campground include a saltwater swimming pool, playground, 18-hole mini-golf, volleyball, and much more. Their beautiful pond is open for catch and releases fishing, as well as paddleboat, kayak, rowboat, and canoe rentals. Their fully-equipped camp store has all of your camping needs. Almost every weekend during the spring and summer seasons they offer themed weekends and tons of activities for campers to enjoy! From Cinco de Mayo Weekend to Mardi-Gras, Father's Day, Christmas in July or just discount weekends, activities are suitable for all ages! Visit their website for 2015 themed weekend events. Cocoa
---
525 Main Street, Stroudsburg, PA 18360
570-688-6950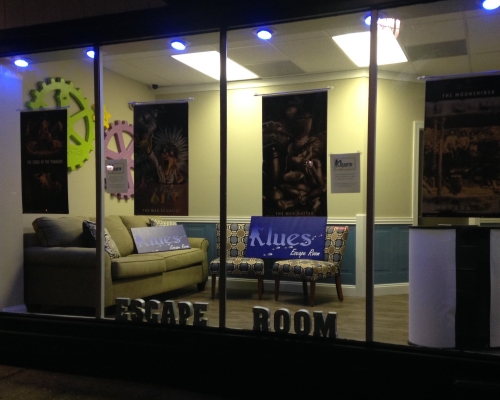 Challenge your skills with a group of friends, family, or co-workers at Klues Escape Room, located in Stroudsburg, Monroe County, Pennsylvania. They offer the ultimate Escape Room Experience with the most uniquely themed rooms in the state! The current themed rooms offered at Klues include The Curse of the Pharaoh, Mad Hatter, Moonshiner, The Mad Scientist, and, coming soon, Escape Houses!


Explore the ancient past in their Egypt Room, where the Pharaoh's Tomb has been disrupted and you and your team must work together to rid the spirits and lift the curse. The Mad Hatter Room was inspired by Lewis Carroll's fairy tale, take part in a whimsical and puzzling journey into a wonderland of adventure! In the Moonshiner room, you'll have to quickly brew a batch of moonshine to raise money to bail Uncle Cecil out of jail! Put your body into the hands of the Mad Scientist, you'll earn fast cash by submitting to his medical study, but what will become of you when the experiment goes horribly wrong? Whether you're coming with a group of friends for fun or co-workers on a team-building trip, Klues Escape Rooms will facilitate communication, promote creativity, and foster unity in a fun and memorable experience.
---
Poconos Day Trip Excursions and Activities
---
---
More Things to do in The Poconos This Weekend
---
Bushkill Falls
888-287-4545
Bushkill Falls is the "Niagara of Pennsylvania. Bushkill Falls is among the Keystone State's most famous scenic attractions. This unique series of eight waterfalls, nestled deep in the wooded Pocono Mountains, is accessible through an excellent network of hiking trails and bridges which afford fabulous views of the falls and the surrounding forest.

---
Dingmans Falls and Visitor Center PA
570-426-2452
Walk on the mile-long boardwalk that crisscrosses the stream a couple of times and climb the stairs that go up to the top of the 200-foot falls. Open in the Summer daily from Memorial Day weekend through Labor Day weekend. Closed in the Winter.
---
Camelbeach Waterpark
309 Resort Drive Tannersville, PA 18372
570-629-1662
Camelbeach Waterpark has 8 exciting water slides including "Titan" the world's largest water ride of its kind. Stay and play at this cool waterpark in the mountains. Great for the whole family.
---
Carousel Water and Fun Park
1018 Beach Lake Highway Beach Lake, PA 18405
570-729-7532
Enjoy some more great water fun park fun with water slides, wading pool, bumper boats, go-karts, and more. There is something for the whole family at this exciting attraction in the Poconos.

---
Lahey Family Fun Park
500 Morgan Highway Clarks Summit PA 18411
570-586-5699
Lahey Family fun park is located in Clarks Summit PA. Kids can enjoy batting cages, bumper boats, mini-golf, and a go-kart track. When the kids get tired of hiking, head to this fun amusement center to kill some time. Their arcade is open year-round!
---
Shawnee Mountain
401 Hollow Road East Stroudsburg PA 18301
570-421-7231
Go skiing and snow tubing at Shawnee Mountain. Shawnee Mountain is your premier destination for a ski resort unlike any other in the Poconos. With lodging and restaurants galore, you can be sure that you are experiencing the Poconos in the Winter the right way.
---
Mount Airy Casino and Resort
312 Woodland Road Mount Pocono PA 18344
1-877-682-4791
Come play in the great indoors at Pocono's premier casino resort. Go wild with over 2,500 of the hottest slots including your favorite reel-spinning slots and electronic table games like poker, roulette, and blackjack. Experience the very nature of luxury at their Pocono's resort and with a stay in one of their lavish guest rooms or suites.
---
Triple W Riding Stable291 Beechnut Drive Honesdale PA 18431
570-226-2620
Go Horseback riding in the wild! You actually get to ride and maneuver your horse anywhere through the 200-acre mountain top setting with trails through woods, past lakes, and in streams.
---
Big Pocono State Park
Camelback Road Turnersville PA 18372
570-894-8336
A day trip to the Poconos would not be complete without a visit to Big Pocono State Park in Monroe County in northeastern Pennsylvania. The park consists of 1,306 acres of rugged terrain on the summit and slopes of Camelback Mountain. From the summit, visitors can enjoy a magnificent view of a vast portion of eastern Pennsylvania and portions of New Jersey and New York. The park closes the day after the end of deer season in December and reopens as conditions permit in the spring. The park is open from sunrise to sunset.
---
Fly Fishing
100 Laurel Acres Road Milford PA 18337
800-463-2750
Ever wanted to learn how to fly fish? Have you been fly fishing and are itching to do it again? Go on a fly fishing adventure on the Delaware with Cross Current Guide Service and Outfitters. Any fisherman at any level should try it and schedule their time on the water today!
---
Adventure Sports
Route 209 Marshalls Creek PA
800-487-2628
Canoeing, kayaking, and White water Raft Trips are just some of the activities you can experience in the Pocono mountains. The boating can be leisurely or a race - it's entirely up to you. Enjoy the great outdoors in the Pocono mountains!
---
Crystal Cave Park
963 Crystal Cave Road Kutztown PA 19530
610-683-6765
Crystal Cave Park is one of PA's natural wonders. This is one of PA's most popular natural attractions. Explore a real cave at this state park, and take home a souvenir at the Rock and Mineral shop when you're done.
---
The State Museum of Pennsylvania
300 North Street Harrisburg PA 17120
717-787-4980
Learn about history at the State Museum of Pennsylvania. They even have their very own planetarium. Come discover what makes PA what it is today - right in the Pocono mountains! It's a fun, educational trip for the whole family.
---
Alaska Pete's Roadhouse Grille
151 Seven Bridge Road Marshall's Creek PA 18335
570-223-8575
Alaska Pete's in Marshall's Creek PA is a popular bar nightspot in the Poconos. As the Poconos premier steakhouse and fresh seafood restaurant, this is your go-to for dinner with family, friends, or a significant other. Adults can stay after hours where the drinks flow until last call.
---
Cove Haven
194 Lakeview Dr. Lakeville PA
800-432-9932
Cove Haven offers many exciting romantic getaway Packages within their three resorts. Enjoy a stay in the romantic, secluded Poconos with the one person you love. Honeymoon packages and suites are available. This is a definition of a romantic getaway!
---
Big Wheel Family Roller Skaing Center
3226 North Fifth Street East Stroudsburg PA 18301
570-424-5499
Big Wheel has been serving the community since 1977. Located on Rt. 191 North, just 3 miles north of I-80 off exit 307. While the Poconos may be filled with outdoor activities galore, this is a great indoor family venture.

---
Callie's Candy Kitchen
Route 390 Mountainhome PA 18342
570-595-2280
Shop for fun candy or visit their pretzel factory! Vacationers and locals love to bask in their delicacies including hard candy, peanuts, gummies, chocolate, turtles, sugar-free candy, and more. They'll even ship non-chocolate candies right to your door.
---
Costa's Family Fun Park
2111 Route 6 Hawley PA 18428
570-226-8585
Have some serious family fun at Costa's! Costa's Family Fun Park offers bumper boats, go-karts, miniature golf, driving range, batting cages, video games, water slides, laser tag, dining, and Hershey's ice cream! Costa's Family Fun Park also offers awesome birthday party packages!
---
Pocono Go-Karts and Play Park
5056 Milford Road East Stroudsburg PA 18302
570-223-6299
Take the kids go-karting, mini-golfing, and paintballing all at one great location! This is the area's largest and best go-karting park. It was also the first Northeast full-size track. Race for the gold with the whole family at this cool attraction in the Poconos.
---
White Water Challengers
288 Stagecoach Road Weatherly PA 18255
800-443-8554
One of the most popular activities in the Poconos is undoubtedly white water rafting, and there's no better place to enjoy this on the Lehigh River than White Water Challengers! Other activities include camping, kayaking, and family whitewater rafting.
---
Pocono Raceway
1234 Long Pond Road Long Pond PA 18334
1-800-722-3929
Pocono Raceway is famous for its Triangle Track. If your family is tired of the great outdoors, enjoy some awesome action at this Raceway. Events happen here weekly! This is a great option for speed demons or NASCAR lovers.
---
Shawnee River Trips
100 Shawnee Inn Drive Shawnee on Delaware PA 18356
1-800-742-9633
Shawnee River Trips, located in Minisink Hills, Pennsylvania offers cool outdoor adventures which include rentals of rafts, solo and tandem (2-person) kayaks, canoes, fishing equipment, and mountain bikes.
---
The Pocono Indian Museum
5425 Milford Road East Stroudsburg PA 18302
570-588-9338
The Pocono Indian Museum is the only museum in Northeastern Pennsylvania dedicated to showing the history of the Delaware Indian. The museum will both inform and, perhaps, shock you. It will show the North American history of man in Northeastern Pennsylvania from 10,500 B.C. to the contact period with European man prior to the American Revolution. It will show the Delaware Indian's peaceful coexistence with other Indians. And, it will show you the shocking and short 100 years it took the white man to virtually eliminate almost all traces of the Indian's existence.
---
Split Rock Resort
428 Moseywood Road Lake Harmoney PA 18624
800-255-7625
Split Rock has many fun activities for families including an indoor water park pool and huge hot tub as well as a gorgeous golf course. They have many reasonably priced getaway packages throughout the year..
---
Skytop Lodge
One Skytop Lodge Road
Skytop PA 18357
With 5,500 acres of pristine mountain country, Skytop Lodge offers a winter retreat with limitless variations, every one amazing. They offer many activities for families or couples including Skiing,Ice Skating, Snowshoeing, sledding, and tobogganing.
---
Pocono Mountain Villas
2157 River Road East Stroudsburg PA 18302
1-888-337-6966
Poconos Mountain Villas is a stunning Poconos Mountain resort retreat that offers a host of activities and amenities for a perfect family resort vacation getaway. Plan your day around the amazing variety of things to do. Hit the course and play 18 holes. Take the family snow tubing. Splash around in the indoor or outdoor pools. Go for a scenic Pocono Mountains trail ride on horseback. Try navigating the Delaware on a river canoe trip. Work out at the fitness center. Take a water aerobics class. Play a round of mini-golf with the kids. Summertime and bumper boats are made for each other & you complete the picture. Go on a paintball excursion and more!
---
Frazetta Art Museum
141 Museum Rd, East Stroudsburg, PA 18301
570-242-6180
The Frazetta Art Museum is home to a large collection of artwork by fantasy artist Frank Frazetta. The museum sits on a 67-acre estate overlooking mountains and a lake. To this day, the museum is still run by the Frazetta family. This creates a very interesting and unique art museum experience, as the family actually looks forward to talking to visitors about the artist.
---
Seven Tubs Nature Area
900 Bear Creek Blvd, Wilkes-Barre, PA 18702
570-675-1312
The Seven Tubs Nature Area in Wilkes-Barre is a gorgeous scenic area that spans over 500 acres. Be sure to check out Wheelbarrow Run, which is a stream that runs through a ravine. The "seven tubs" are created by the large potholes that water runs through and cascades over the edge of. Spend the day hiking through the trails and taking in the sight of the natural wonder.
---
Camelback Mountain
301 Resort Dr, Tannersville, PA 18372
570-629-1661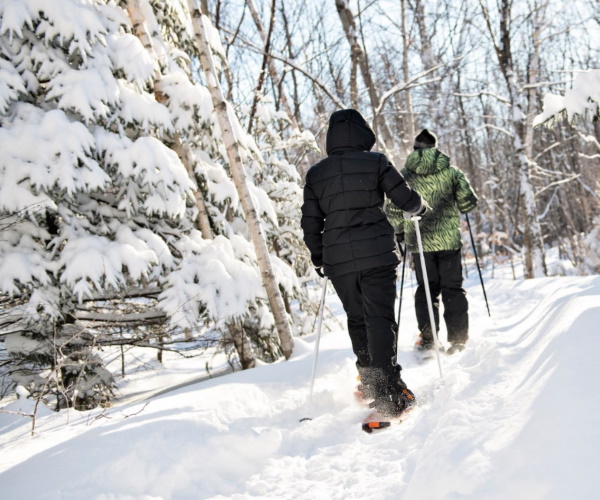 Camelback Resort is the place to go if you are looking to try skiing, snowboarding, snowshoeing, or snow tubing during your trip to the Poconos. The resort offers equipment rentals no matter which snow sport you want to try. Take a break and grab a drink or a warm bite to eat at one of their lodges and spend some time warming up by the fire.
---
Asa Packer Mansion
Packer Hill Ave, Jim Thorpe, PA 18229
570-325-3229
The Asa Packer Mansion provides visitors with the opportunity to take a walk through history. The mansion was built in 1861 and was home to Asa Packer, who was a philanthropist, coal and railroad mangae, and the founder of Lehigh University. The mansion is 3 stories high and made up of 18 rooms. Guided walk-through tours are available on the weekends!
---
The Crossings Premium Outlets
1000 Premium Outlets Dr, Tannersville, PA 18372
570-629-4650
Spend the afternoon shopping during your day trip to the Poconos this weekend! Whether you're with friends, family, or you're by yourself, you're sure to have a great day shopping at The Crossings Premium Outlets. The shopping mall contains 90 stores and restaurants to dine at right in the heart of the Poconos.
Search For Day Trip Ideas in Other Regions