See Our All New Fun Deals & Discounts of the Month!
Click Here
JERSEY SHORE LIMO TOURS
See The Jersey Shore Like Never Before
SIGHTSEEING TOURSROMANTIC TOURSBAR CRAWLS!

All Tours Are 6 Hours in Duration!
Let's Take a Ride on the Wild Side!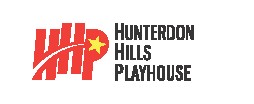 Explore the Arts!
There is an abundance of culture and art as well as famous concert venues that are built deep into the roots of New Jersey. Stop in local art galleries, notable theaters or stimulating museums that bless the historic streets throughout the state. Immerse yourself in cultures that you had never known existed by learning a new language, taking traditional cultural dance lessons or possibly even fermenting your own bottle of Zinfandel! The choices are endless!
Upcoming Cultural Events!
Learning through art is not only a great way for you to learn about the history of New Jersey, but it will also give you a great understanding of the people who live there. There are great events taking place frequently in the great Garden State that will showcase how diverse NJ really is.