Asbury Park Boardwalk Guide
Asbury Park Boardwalk Guide
See over 50 things to do below. Scroll down now!
See Our All New Fun Deals & Discounts of the Month!
Click Here
JERSEY SHORE LIMO TOURS
See The Jersey Shore Like Never Before
SIGHTSEEING TOURSROMANTIC TOURSBAR CRAWLS!

All Tours Are 6 Hours in Duration!
Let's Take a Ride on the Wild Side!
Have Fun in Asbury Park at the Boardwalk 24/7! | 52 of The Best Things to See, and Do (and Places to Stay)
Asbury Park has been on the rise drawing in more crowds every year to its shore area. They've got trendy food places bursting with flavors and one of the hottest NJ music venues bursting with sound. The nightlife scene consistently attracts younger crowds who hit the contemporary bars and attractions as well as older crowds who have a nightcap at a dive bar or cafe. But, in the daytime, AP boardwalk is a family oasis! Mini golf, bowling, beach, video games, you name it! Night or day, an exciting adventure awaits you and your friends or family.
These Are the Best Places to Catch Live Local Music in Asbury Park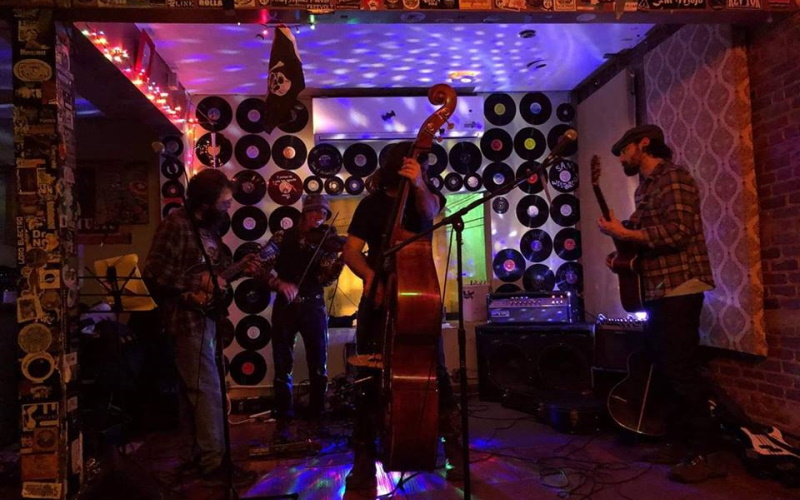 1. For live bands that include national acts, The Saint is an intimate venue with a small personal stage.


2. The Watermark is a premier beachfront gathering spot that is partly a bar that serves tapas and part music lounge.


3. One of my personal favorite venues The Asbury Lanes has some of the best shows in the area and is also a bustling bowling center.


4. Serving great food and cool tunes from local acts The Langosta Lounge is a vibrant beachfront venue.


5. If you are looking for a relaxing meal while enjoying live piano performances while you eat Moonstruck is the perfect upscale eatery for you.


6. New American cuisine in a lively setting with musical performances Tim Mccloons Supper Club is a great restaurant with panoramic views.


7. Georgies is a low-key LGBTQ hangout that has karaoke and live music throughout the week.


8. Reflecting on originality and versatility, The House of Independents has some of the best live musical acts and performances in New Jersey.


10. This high energy nightclub has live bands, DJs and an outdoor deck. The Headliner is sure to be a fun night out any time you go.
These Hand-Picked Family Attractions Are Great for Kids of All Ages!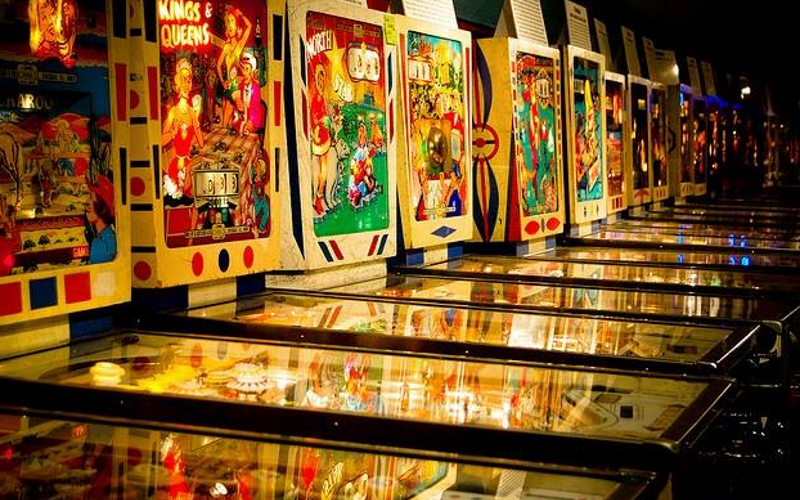 1. Be ready for a healthy dose of nostalgia at the Silverball Pinball Museum as you you see machines from the past as well as the present.


2. Escape rooms are huge these days, Asbury has one of the best. Solve it Sherlock will challenge you to work together to solve puzzles in an exciting setting.


3. Take a pedal boat on the beautiful scenic Wesley Lake with this awesome company.


4. Asbury Eighteen Mini-Golf is in the perfect location right on the beachfront and features an 18-hole course and a seasonal splash park.

5. If you've ever wanted to learn how to blow glass and make a beautiful one of a kind hand-made item now you can at Hot Sand.


6. Every kid loves ice cream and Cookman Creamery does ice cream right. With classic, custom and seasonal flavors, your tastebuds are sure to be satisfied by the time you leave.


7. Want to catch a live production of a play? The Revision Theatre is a great place right on the boardwalk that hosts a professional regional theater company.


8. Paranormal Books and Curiosities is a great place to let your mind wander into the unseen world that exists right on the edge of our vision. With macabre exhibits and a whole host of spooky books, this attraction is sure to entertain.
---
Hey Foodies, Here are Some Asbury Restaurants to Check Out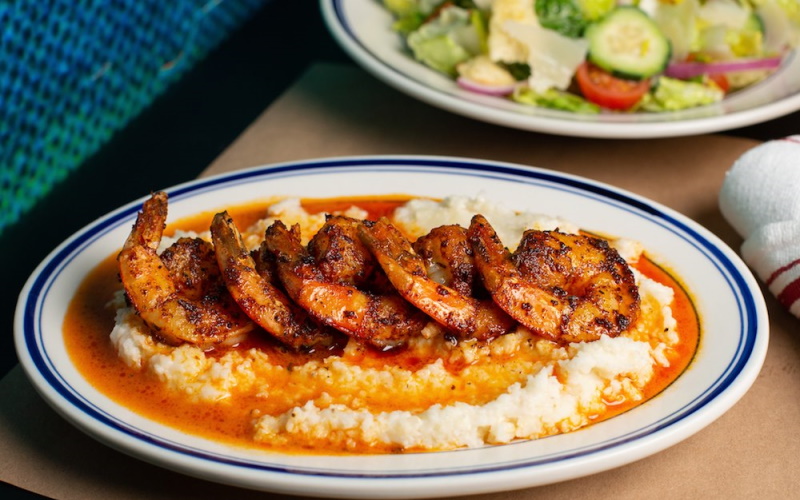 1. For the best artisanal neapolitan style thin crust pizza, we recommend Porta. They also have an awesome spaghetti with marinara sauce dish. Porta has our favorite side of sausage in all of NJ. Trust us. Just try a side.
2. For a classy bar atmosphere, above average high-end drinks and happy hour, make sure you head over to the Black Swan.
3. If you are in the mood for modernized Middle Eastern cooking Reyla is the place to go for lamb burgers, three types of hummus and much more.


4. Any sourdough pizza lover will go crazy for Talula's. Combining fresh and aged mozzarella and aged provolone their unique pies with what raises this restaurant to new heights above other pizzerias.


5. Asbury is home to some of the best seafood in NJ and Sea Grass proves that with every meal they serve up.
6. With the heart of a classic chowder house, The Bonney Read offers locally sourced seafood with a raw bar as well.


7. Brando's was founded on the premise of great food made from quality ingredients, excellent service, and a warm atmosphere.


8. Serving a 100% gluten-free menu Cave Bistro uses mainly organic produce and grass-fed meats. With a creative menu, all made from scratch this place is sure to satisfy.
Why Settle for Just One Day On The Boardwalk? These Are The Some Awesome Lodging Options!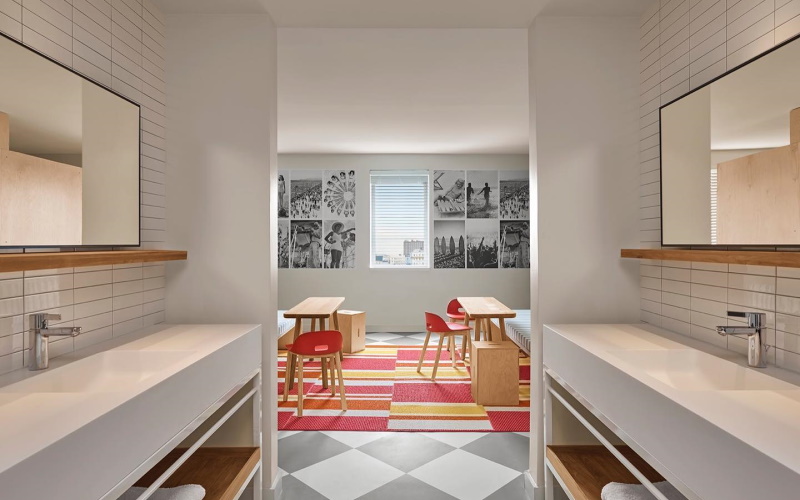 1. The Ocean Plaza Hotel is located just one block from the Atlantic Ocean. This boutique hotel features 16 distinctively decorated guest rooms.

2. There are not many New Jersey beach hotels that have the charm and character of The Ocean Vie Inn in Ocean Grove.

3. Right in the heart of Asbury Park, the Asbury Hotel has a Victorian-era history that has been completely modernized. With a full lobby bar and a rooftop lounge, your stay is sure to be something special.

4. Connected directly to Paradise the Empress Hotel is open year-round 24/7 and has a gorgeous fenced-in pool and prides itself on being LGBTQ-friendly.

5. The Wave Resort and Spa is a unique and luxurious beachfront hotel with sweeping ocean views and a full spa and salon so you can pamper yourself during your stay.

6. With a rich history and unparalleled attention to detail, The St. Laurent is an awesome lodging choice located just a few blocks from the boardwalk.

7. Featuring a pool terrace with a full-service bar and grille the Asbury Ocean Club is the ideal hotel for anyone who wants to escape the rigors of modern-day life and relax.

8. A short drive from the Asbury Park boardwalk into Long Branch, you will find The Bungalow Hotel. The hotel boasts fireplaces and a ton of other amenities to make you as comfortable as possible during your stay.

9. The Berkeley Oceanfront Hotel has been a trademark in Asbury Park for over 100 years now. The hotel now provides modern luxuries and classic grandeur.

11. If you are looking for a quaint bed and breakfast The Carriage House is the way to go. Conveniently located a block from the beach it is in the perfect location to have an intimate stay with that special someone.

12. This beautifully restored historic home has a spectacular view of the Atlantic Ocean from almost all of its rooms. With an in-house grand Victorian Cinema, the Cashelmara Inn offers a unique lodging experience.


About the Asbury Park NJ Boardwalk


Recently renovated after the damage sustained during Superstorm Sandy, the Asbury Park boardwalk is now bigger and better than ever. They boast a one-mile-long boardwalk with a lot of cool new attractions. The entire family can have fun on the boardwalk and since it is only 60 miles south of New York City and about 90 minutes north of Atlantic City, everyone in the surrounding area can easily take a trip there for the day.


Although many of the historical buildings and landmarks such as the Old Casino have since closed, there is still a lot of beauty to Asbury Park. People will be amazed by the breathtaking views of the beach and inspired by the spectacular music scene.

As the hometown of musician Bruce Springsteen, it is only natural that music is integrated into everyday life in this city. People from all corners of the state travel to Asbury Park New Jersey so they can see a concert at The Stone Pony, one of the most popular venues in the state.



Voted The Best in Asbury!
Asbury Park is home to a one-of-a-kind attraction, to say the least. Readers of USA Choice have voted Silverball Museum Arcade as the #1 top attraction in the state. It's also been ranked as #18 in our collection of the top 50 New Jersey Shore attractions. The museum arcade will bring you back to your childhood with its collection of 600 vintage games in rotation. The perfect combination of fun and nostalgia. See what all the fuss is about on your next visit to the one and only Asbury Park boardwalk.