Point Pleasant NJ Boardwalk Guide
See Our All New Fun Deals & Discounts of the Month!
Click Here
JERSEY SHORE LIMO TOURS
See The Jersey Shore Like Never Before
SIGHTSEEING TOURSROMANTIC TOURSBAR CRAWLS!

All Tours Are 6 Hours in Duration!
Let's Take a Ride on the Wild Side!
The Quintessential Guide to the Point Pleasant Boardwalk
Point Pleasant Beach is an enchanting little shore town in Ocean County that continuously ranks as one of the best beaches to visit in NJ. It was established as a borough on June 2, 1886, after which waves of tourism started and never truly stopped to this day. You'll find welcoming waters, pure white sand beaches, a bustling boardwalk with rides, bars, classic junk food, and sweet n' salty snacks along its shoreline. Come see what the hype is about. This is one of the perfect shore towns in NJ as far as diversity goes because it can cater to couples, friends, families, and singles equally.
Get Your Fishing Rod and Bait Ready, Point Pleasant Is Famous For Its Sport Fishing!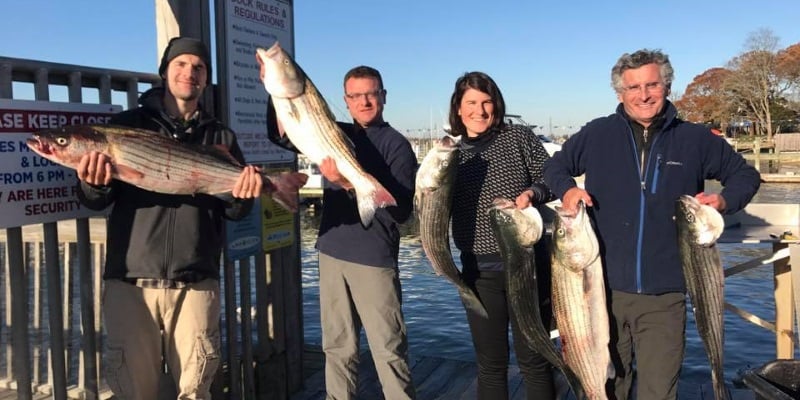 Reel Class Sportfishing
Sailing out of Clark's Landing Marina just ten minutes from Manasquan, Reel Class Sportfishing is a great pick for a fun day out on the water. Captain Allen will be more than happy to take you on a trip you won't forget.

Year-Round Fishing

Fishing all year round for Stripers, Fluke, Blackfish, Seabass, Cod, Ling, Bluefish, Inshore Tuna, Scup aka porgies, & weakfish. So there is always a fishing season if you are able to handle the cold. Any time of the year you visit you can be sure that the Captain and his mate will work to find you the perfect place to cast your reels and bring in the big fish.

For any other information or a fishing report where you can find out what they are fishing for so you can plan your trip visit their website for all the latest reports.
---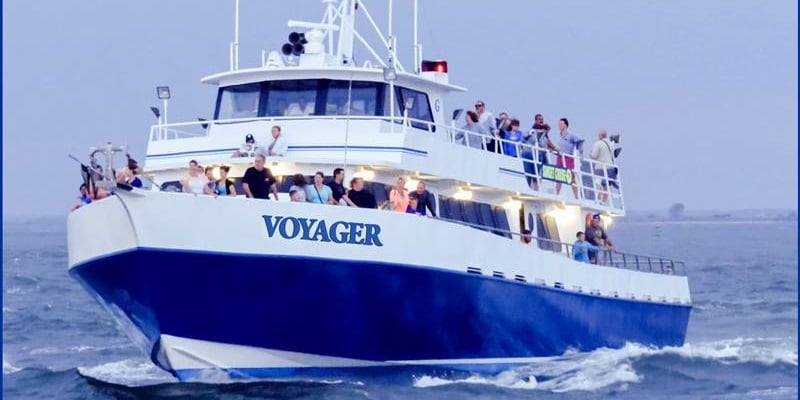 Voyager Deep Sea Fishing
Located in the Fishermen's Supply Dock in Point Pleasant, Voyager Sportfishing has been offering fishing charters to the Central NJ Shore for years. People are welcome to hop aboard the 100', aluminum super cruiser powered by three turbocharged diesel engines for a day of deep-sea fishing.

This boat is packed with amenities!

The boat is spacious, capable of accommodating numerous people, and equipped with the latest technology. Passengers find comfort using the galley, heated handrails, and the sundeck. Depending upon the fishing trip chosen, the Voyager will leave at either 6:30 or 7:30 in the morning.

Passengers can choose whether they want to take part in open boat bottom fishing or trips for specific species of fish like ling, sea bass or cod. Additionally, Voyager has trips that last 21 hours, extending through the night, full day tilefish trips, and offshore ventures for jumbo sea bass, pollock, porgy, and cod.
---
Andrea's Toy Charters
Andrea's Toy Charters is one of the area's most respected charter boats. They sail out of Clark's Landing Marina and offer both inshore and offshore fishing ventures to their guests.

Safety is a priority


Trips with Andrea's Toy Charters are always safe because the two captains, Freddy Gamboa and Carlos Bastos, have 15 years of experience on both the inshore and offshore waters spanning from New Jersey to Florida.

Fishing for a variety of species

This charter boat is known for assisting guests in their fishing desires and allowing them to seek out multiple species on one trip. Depending upon conditions, you may be able to snag a Jersey Grand Slam, consisting of striped bass, weakfish, bluefish, and fluke, or a combo of tuna troll and shark!

Book a charter today!

However, it doesn't matter what you catch because the crew will always make sure you and your friends are having a fun and exciting experience. Call 732-672-1561 for more information about the charters, or visit their website for pricing information and fishing reports.
---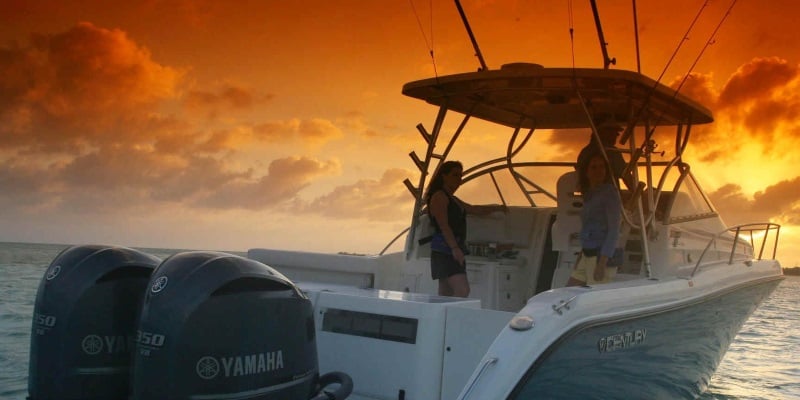 Captain D's Charters
Captain Jimmy Havanki offers fishing charter trips on his 2010 37' Express Luhr's boat. Crews who charter with Captain Jimmy fish the near coastal waters for fluke, weakfish, bluefish, sea bass, blackfish, striped bass, ling, porgies, and other inshore fish. Offshore trips are available for tuna and sharks.


The vessel is equipped with a spacious cabin, full galley, the latest fishing equipment, Sirius Radio, Sirius Satellite Weather, state-of-the-art Ray Marine electronics, and all up-to-date safety equipment. The boat has the newest IPS Volvo 435 HP diesel engines that can cruise at 30 knots and reach the fishing grounds quickly and safely. Charter services include all bait and tackle, as well as cleaning and packaging your fish to take home. There is an additional cost for bait on offshore trips. There is a maximum of six people per charter. Visit the website for dates and times.
---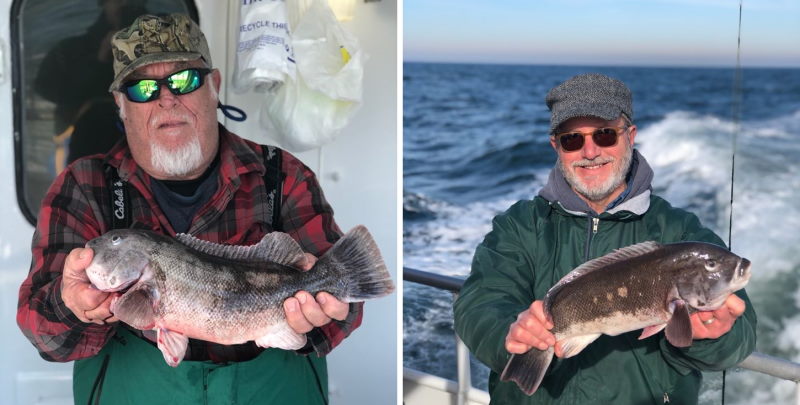 Norma-K III
Join Captain's Ken Keller and Matt Sosnowski aboard Norma-K III in Point Pleasant Beach, NJ! Their boat is equipped with the latest electronics and is by far one of the top producing party boats the New Jersey Shore has to offer. The kids can enjoy watching TV in the gallery while the parents relax, hang out and enjoy the water on their large observation deck, or lounge on the comfortable bench seating with tables! No matter what the occasion is, you and your friends or family can celebrate aboard Norma-K III, one of the best, and most comfortable, party boats in the Central Shore Region.


The Norma-K III is now fishing for fluke every day from 8 am - 12:30 pm and 2 pm - 6:30 pm and 1/2 night fishing for Bluefish from 7:30 pm - 1 am. Call 732-496-5383 if you have any questions or concerns about fishing on Norma-K III, the crew will be happy to assist you in any way possible.
---
Point Pleasant Is Home To Some Of The Greatest Ice Cream Parlors You Can Find in New Jersey!

Hoffman's Ice Cream
800 Richmond Ave, Point Pleasant, NJ 08742
732-892-0270

There is nothing else like your favorite frozen treat on a hot summer day after a long day on the beach and boardwalk. Hoffman's Ice Cream has been providing some of the sweetest and savory ice cream you can find in Point Pleasant since 1955! Hoffmans has become a Point Pleasant legend known for producing the freshest ice cream and creating bold new flavors their patrons love every season trying new recipes and bringing back the ones people enjoy the most.


Kohr's Frozen Custard
409 Boardwalk, Point Pleasant, NJ 08742
732-899-9444

Kohr's Frozen Custard has one of the longest histories as an ice cream shop than anywhere else in New Jersey. Founded in 1923 by Elton D Kohr it has been a family run and owned shop right on the Point Pleasant boardwalk every since. Providing patrons with phenomenal ice cream right across from the Atlantic Ocean right on the beach. They are open during the spring and summer season so be sure to catch them and find out why they have been a Point Pleasant landmark for so long.



---
Find Hundreds of Things to Do in Point Pleasant NJ
The boardwalk in Point Pleasant, NJ is one of the most family-friendly places you can spend the summer days. There are countless kid's attractions, arcades, and restaurants that your children will enjoy. There's even a great nightlife scene that 21+ visitors will love!


River Belle Boat Tours
Awesome Sightseeing & Dining Cruises Aboard the River Belle!
Cruise along the beautiful, calm inland waters of the Manasquan River, Point Pleasant Canal and Barnegat Bay while enjoying Lunch, Brunch or Dinner.


Best Bars in Point Pleasant Beach


Jenks Club
This is a classic New Jersey hotspot. It is very popular because of the live music, the wide variety of drinks, awesome seafood and of course the close proximity to the beach.


Crown Jewel Of Point Pleasant!
If you know Point Pleasant Beach, you know Jenkinson's and all the fun it has to offer, especially for kids. There are rides, attractions, and special events almost all year round! Check out their events directory to see what's coming up.