Best Bed and Breakfasts in NJ
Here are Our Choices of the Top B&B's in NJ
Hurry up and scroll down to see our picks!
See Our All New Fun Deals & Discounts of the Month!
Click Here
JERSEY SHORE LIMO TOURS
See The Jersey Shore Like Never Before
SIGHTSEEING TOURSROMANTIC TOURSBAR CRAWLS!

All Tours Are 6 Hours in Duration!
Let's Take a Ride on the Wild Side!

Best Overall Cozy & Welcoming Bed and Breakfasts in NJ That Are Best in Their Class
New Jersey is home to some incredible bed and breakfasts that have themes of isolation, romance, or even a rustic touch. Browse through and choose one that best suits your needs for your next brief getaway. Enjoy waterfront views, on-site wineries, or seclusion among wooded acres. As for the breakfasts, many have different packages you can choose from if you want a full continental or a light and sweet morning meal. Cozy up this weekend at a top B&B in the state! It will be a weekend you won't soon forget.
Best
Romantic

Bed and Breakfasts and Why We Chose Them


The Harrison
613 Columbia Ave, Cape May, NJ 08204-2305
609-831-4458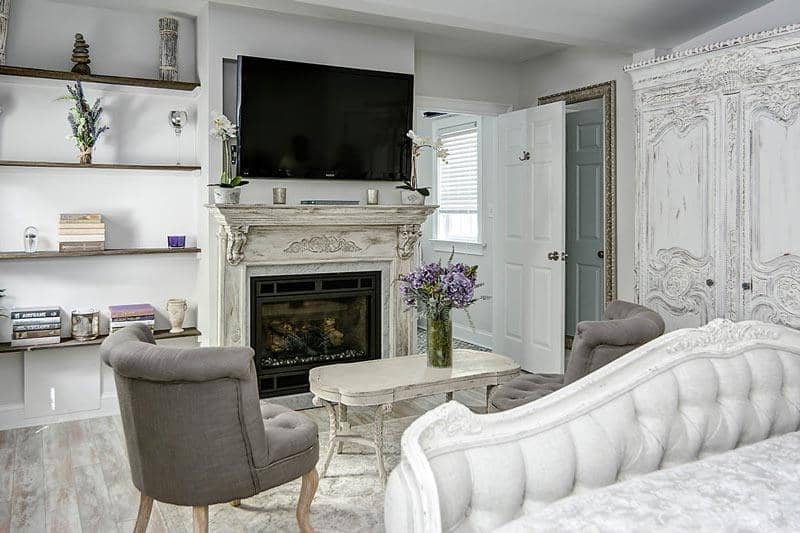 This truly remarkable Victorian B&B was chosen by Tripadvisor as their #1 choice out of 37 other Inns in Cape May. Notable rooms include the Summer Cottage and the Warne Cottage. The Inn owners have taken meticulous care in every detail with this B&B!


Why we chose it - One reason that we chose The Harrison is that its been recently newly renovated and they made sure while renovating to pay attention to the fine details. Each room is gracefully decorated with opulent bedding and elegant wallcoverings.
---
American Hotel
18 E Main St, Freehold Township, NJ 07728
732-431-3220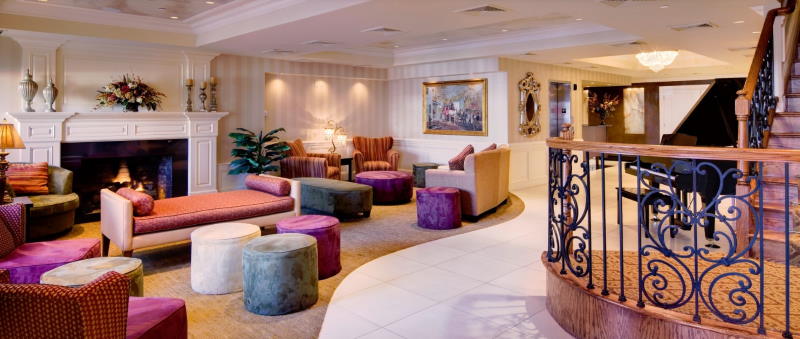 The American Hotel is not a very orthodox choice as a very romantic hotel at first look. But it's in a bustling little town perfect which is for younger couples (especially ones that like to party) and it's very affordable. Inside the hotel, there is a very nice bar and restaurant, and just a couple of doors away are a bunch more restaurants and bars. Younger couples will love exploring the immediate area. The Court Jester bar just steps away, The Metropolitan Café, which is a slightly upscale lounge, bar, and restaurant known for its sushi is right on the corner. Also, closeby is Café 360 is known for its amazing gelato, and right in the middle is the world-famous Federici's pizza which serves up thin-crust pizza and old school Italian dishes.


In the spring and summer months, downtown Freehold hosts live music entertainment in the streets.


Make sure to hit up Jersey Freeze for amazing local ice cream. The Freehold race track and mall are should a few short miles away.


Why we chose it - This is our pick for the most romantic affordable Inn for younger couples in the central New Jersey area. Downtown Freehold has many attractions within a five-block area.



Wineries
There are several B&B's that share a location with wineries or are just a short drive away. Make a romantic winery a quick stop or the focus of your trip. Explore (by region) the opportunities for wine tasting and plan a visit. With beautiful sceneries and delicious wines, these make for incredibly romantic day trips for couples getting away for the weekend.