Most Romantic Restaurants in NJ
The Unadulterated, Unequaled List of The Top 45 Most Romantic, Amorous Restaurants Ever in NJ
We want you to feel the chemistry and sparks fly between the two of you two over a beautiful dinner in a romantic setting. That's why we've researched and created this list of dreamy restaurants that have dim lighting, soothing music and feature elegant dining options for vegans, gluten-free, meat lovers, and everyone in between. At some of these fine establishments, couples can listen to the tunes of Frank Sinatra or even a live band to set the mood. Don't settle for another busy meal at home but instead spend your next night together at NJ's absolute best when it comes to romance.
Top Places to Have a Very Romantic Dinner For Two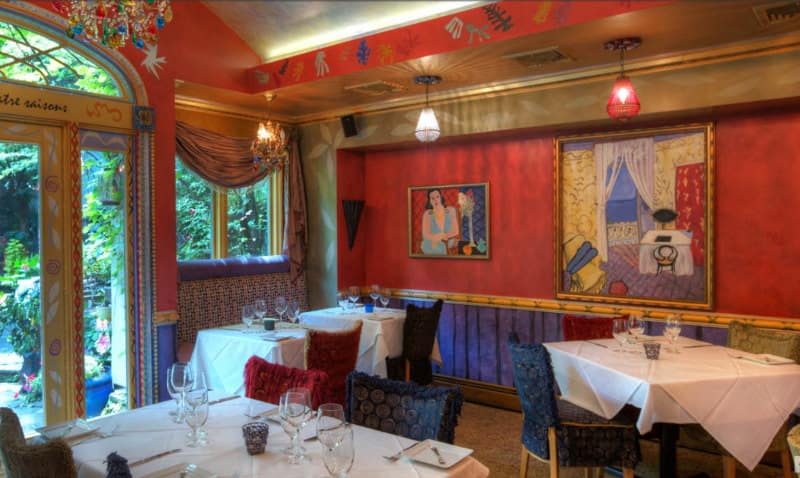 Cafe Matisse
This very well may be the best restaurant in the entire state of NJ. The service is truly amazing and the food is considered exquisite, extraordinary to perfect by many of the big critics. A BYOB gem located in an old firehouse that just sizzles with romantic ambiance. You will fall in love all over again in here. A new wine shop is now located next door. The beautiful outside garden is very romantic and is reminiscent of Barcelona Spain.
---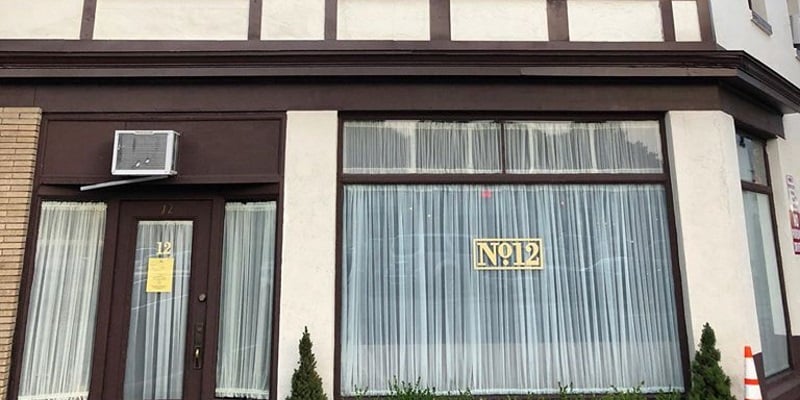 No.12
If you were to check out the reviews for this No.12 you will quickly learn that this is a favorite seafood spot for North New Jersey residents. Set in an intimate setting perfect for a romantic date night you will be transported to lobster heaven. With ever-changing seafood dishes in a BYOB setting, you can be sure to find that perfect meal to pair with your favorite bottle of wine.

After your first visit, you will quickly understand why reservations for this are so hard to book. The whole experience that goes along with getting in the door is part of the fun while painting a level of class you won't find in many other seafood restaurants in the area. The helpful staff is always willing to accommodate and are very knowledgeable of the ingredients in all of their meals.
---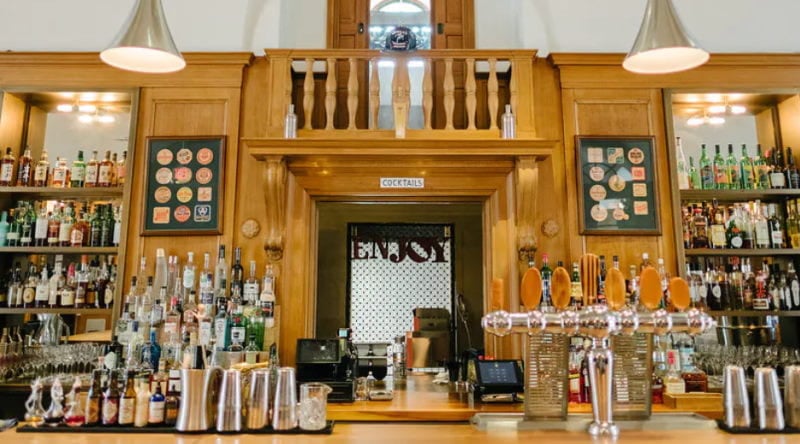 Jockey Hollow Bar & Kitchen
When you walk into Jockey Hollow you will feel like you were transported to a 1920's cocktail lounge. Serving up modern American and Italian inspired meals they only use locally sourced, fresh ingredients with oysters from the only oyster farm in the state. Started by veteran New York restaurateur Chris Cannon it quickly became one of the most romantic and exclusive restaurants in all of New Jersey.

The restaurant itself is an exciting four-part concept located in the historic Vail Mansion. From the cocktail lounge to the beautifully set upstairs dining room this is a perfect spot for a quiet night out on the town with that special someone. Every aspect of this restaurant will leave you and your date feeling extremely satisfied with large beautifully prepared portions and a friendly and accommodating staff, you will feel comfortable with this dining experience as soon as you sit down at your table. This restaurant definitely lives up to the overall high standards in food quality and service.
---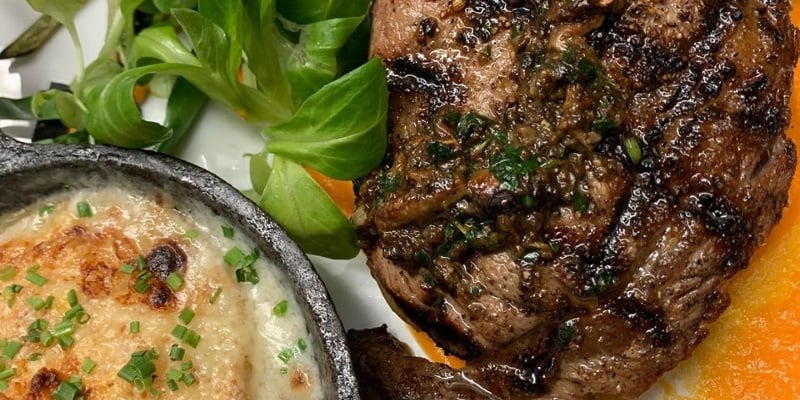 Ho-Ho-Kus Inn & Tavern
Recently fully restored this historical location reopened in December of 2009 following a $1.5 million renovation. Now, this restaurant sports a casual 33 seat tavern and a gorgeous bluestone patio and a romantic dining room fully equipped with a romantic fireplace. Ho-Ho-Kus Inn is now a beloved culinary institution and a historic landmark that is a favorite among locals and travelers alike.

Once you get past how gorgeous this place really is you will be treated to seasonal menus, chef specials, and steak house selections. Your date will be very impressed with the spread as well as the overall ambiance of Ho-Ho-Kus and the great selection of craft beer, wine, and cocktails. If you are looking for one of the best eateries in Bergen County this is a great start, they are 8-time winners of the Wine Spectator Award of Excellence, voted best of Bergen in 201-Magazine and many more awards.
---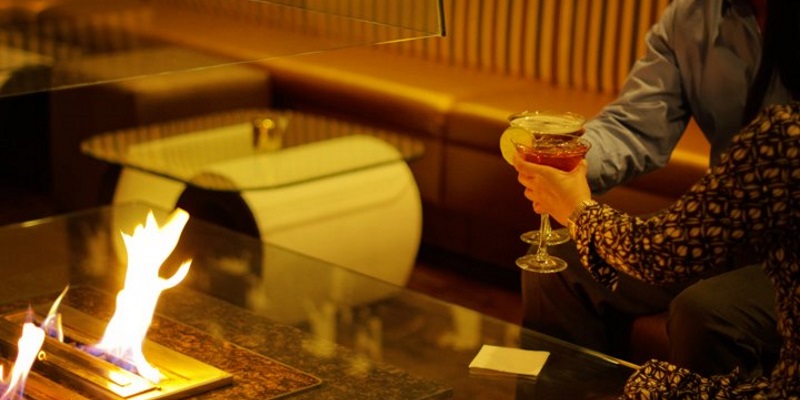 Sear House
Sear House the latest restaurant from Chef Gino and Chef Kenny. Together they have created this modern steakhouse that is an incredible dining experience. The Sear House is an ultra-modern restaurant with 2 floors. Once you walk through the doors you will notice all the glass that surrounds the restaurant that gives it a classy modern feel, perfect for a romantic night out enjoying the elegance and class of this restaurant.

The one of a kind bar lights that change colors is a must-see. The restaurant itself features a unique string of water that cascades down on stones and gives the whole experience a Zen feeling. The lounge has a state of the art fireplace that has become a conversation centerpiece. Upstairs there is a dining room available for private parties and events as well. "Stop by the Sear House and see what all of New Jersey has been talking about."
---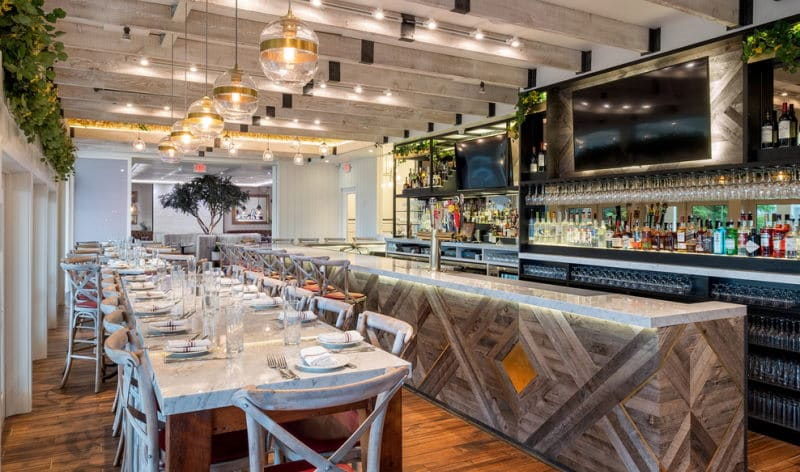 De Novo European Pub
Overlooking the Hudson River and the New York City Skyline, De Novo European Pub is set in the perfect location for a visibly stunning romantic dining experience. As you are treated to the sights and lights outside the windows you will be taken aback by the smells and general ambiance of this incredible restaurant.

Chef Adolfo Marisi has really nailed this menu out of the park styled after the family-oriented casual pubs of Europe. You will be treated to house-baked bread, hand made pasta and traditional American fares like burgers other late-night pub food. This is a very inviting and warm environment that everyone can enjoy and relax. Being a short ride to New York City this would be the perfect first stop before a night out in the city! Before you leave, be sure to try out one of their famous homemade desserts to really get your tastebuds going.
---
Here are some other Top Picks For True Romance!



Here is a top choice for the best romantic Italian restaurant - For some true Italian fare, Anthony David's located at 953 Bloomfield Street in Hoboken, NJ gets the nod here. It has some mixed reviews on Yelp, but we have had more than a fantastic experience here when FunNewJersey.com visited. If nothing else, go for a lovely Sunday Brunch.


Most Romantic American Fare - The choice here, hands down is Restaurant Nicholas in Red Bank. This is where you want to go on your anniversary. It is a true hidden gem where all of your senses will be overloaded from the minute you walk up to this restaurant. If you're a last-minute walk in, you might be able to snag two seats at the bar
The Most Romantic BYOB - BYOB restaurants are great for saving money and being able to pair food with your favorite beer or wine. Basile's is a fine Italian restaurant that has the perfect ambiance for a memorable date night. Serving traditional Italian food in a close and romantic setting this one of the best Italian restaurants in Monmouth County. You also get to bring your own alcoholic beverages so that is a big plus.

Best Romantic Chinese Food - Sometimes it can be hard to find a romantic Chinese food restaurant where you can just sit back and relax with your date. Noodles of the World in Atlantic City serves up some of the best Chinse food in the area in a uniquely elegant setting. With a beautifully modern dining area, you can sit in the intimate dining area or right at the bar where you can watch your food be prepared right in front of your eyes. This restaurant is located right in the Borgata.

Restaurant With The Most Romantic View - Sometimes a great view while dining can change an alright date into a spectacular one. The Chart House has one of the best panoramic views of New York City of any other restaurant in the area. Set up with floor to ceiling windows this is the closest you can get to the NYC skyline without even leaving New Jersey. The menu includes incredible steak options and a full gluten-free spread as well.

The Finest Waterside Dining - Rooney's Oceanfront Restaurant is hands down my favorite waterside seafood restaurant. With beautiful deck seating right on the Long Branch boardwalk, you can watch the waves roll in and out while enjoying phenomenal seafood dishes, steaks and a huge selection of craft beers this is a great option for a date right before a relaxing and romantic walk on the beach only a stone's throw away.

The Most Romantic Bar - Sometimes you just want to grab some drinks in a romantic setting away from the hustle and bustle of traditional sports bars. The Frog and The Peach is an elegant bar and restaurant. Dimly lit and masterfully decorated this is the perfect place where you can sit and enjoy a conversation with your partner without having to yell over the roar of a crowd. They also serve phenomenal classic American fare alongside fine wines and a coveted garden room.


How About a Romantic Vacation For Two?
Reserve your next weekend for a vacation with your special someone. Places around the state welcome couples for the day, isolated and away from their routine. Take a couples day trip for a quick and fun little getaway. Make memories that you can look back on in the later years with a smile.