Most Romantic Restaurants in NJ
The Unadulterated, Unequaled List of The Top 31 Most Romantic, Amorous Restaurants Ever in NJ
We want you to feel the chemistry and sparks fly between the two of you two over a beautiful dinner in a romantic setting. That's why we've researched and created this list of dreamy restaurants that have dim lighting, soothing music and feature elegant dining options for vegans, gluten-free, meat lovers, and everyone in between. At some of these fine establishments, couples can listen to the tunes of Frank Sinatra or even a live band to set the mood. Don't settle for another busy meal at home but instead spend your next night together at NJ's absolute best when it comes to romance.
Top Places to Have a Very Romantic Dinner For Two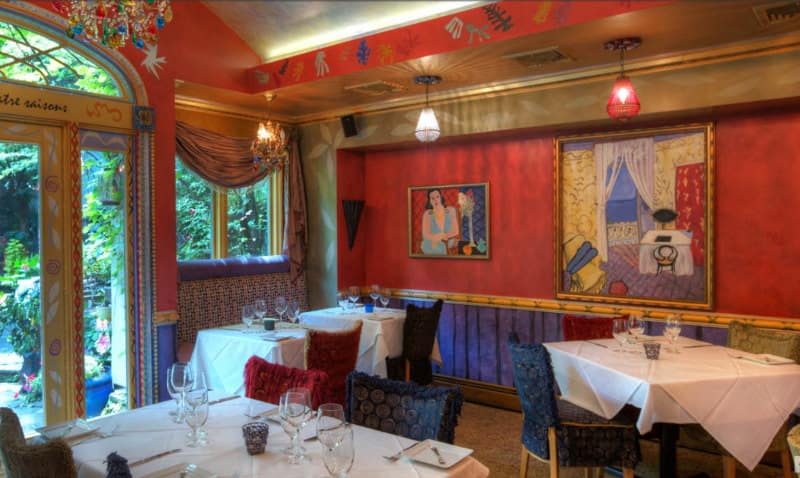 Cafe Matisse
This very well may be the best restaurant in the entire state of NJ. The service is truly amazing and the food is considered exquisite, extraordinary to perfect by many of the big critics. A BYOB gem located in an old firehouse that just sizzles with romantic ambiance. You will fall in love all over again in here. A new wine shop is now located next door. The beautiful outside garden is very romantic and is reminiscent of Barcelona Spain.
Here are some other Top Picks For True Romance!



Here is a top choice for the best romantic Italian restaurant - For some true Italian fare, Anthony David's located at 953 Bloomfield Street in Hoboken, NJ gets the nod here. It has some mixed reviews on Yelp, but we have had more than a fantastic experience here when FunNewJersey.com visited. If nothing else, go for a lovely Sunday Brunch.


Most Romantic American Fare - The choice here, hands down is Restaurant Nicholas in Red Bank. This is where you want to go on your anniversary. It is a true hidden gem where all of your senses will be overloaded from the minute you walk up to this restaurant. If you're a last-minute walk in, you might be able to snag two seats at the bar
How About a Romantic Vacation For Two?
Reserve your next weekend for a vacation with your special someone. Places around the state welcome couples for the day, isolated and away from their routine. Take a couples day trip for a quick and fun little getaway. Make memories that you can look back on in the later years with a smile.