13 Of The Best Restaurants in Bergen County That Every New Jerseyan Must Indulge In!
After living in North Jersey and in close proximity to Bergen County, I have had my fair share of bad dining experiences. That is why we here at FunNewJersey.com have compiled this comprehensive list of the best restaurants in Bergen County NJ, so you don't have to worry about your dining experience.
Looking For More Ideas For a Place to Dine in Bergen County, NJ? Check Out These Other Fine Dining Establishments
The Best Burger in Bergen County Can Be Found at The Capital Grille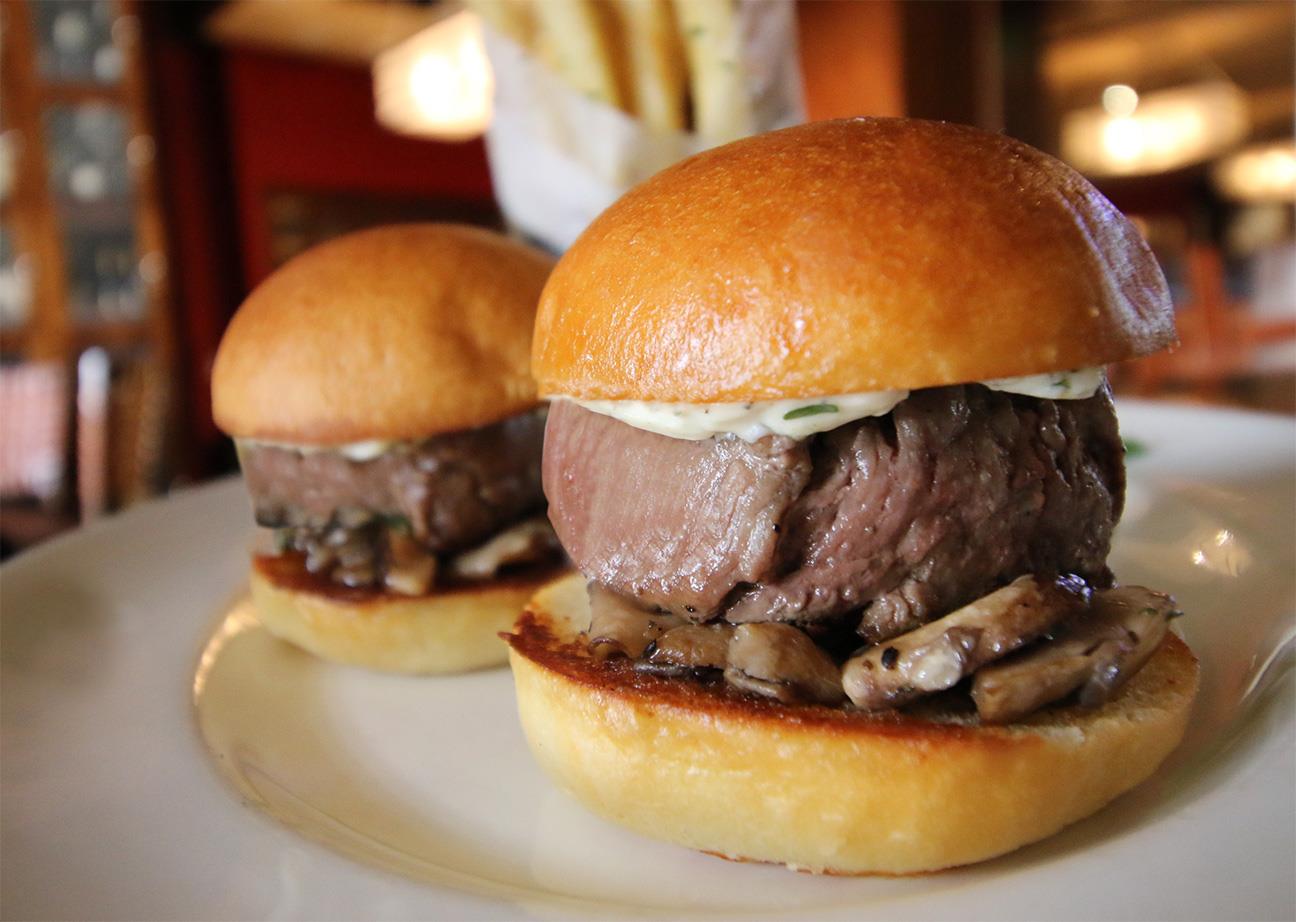 The Capital Grille in Paramus is an upscale traditional steakhouse restaurant boasting a bar with and slightly loud crowd. It is known for its consistency in quality food and service. We have chosen the Capital Grill here for its one-of-a-kind steakburger!
Mouth-Watering Dining Options



Curiously enough, out of all of our top 13 top editorial picks, we have 4 Mediterranean restaurant choices. It shows the wonderful diversity of the local culture in Bergen County. Out of our other top 9 picks, we have 3 New American, 2 Italian and 1 each of Japanese, French, Thai fusion, and 1 steakhouse.



Sophia's Mediterranean Grill- Classic Mediterranean with a twist of excellence is exactly what patrons of Sofia's Mediterranean Grill have come to expect. House specialties that capture this Northeast New Jersey restaurant's excellence are their seafood medley, pita pizza, shell steak, grilled feta meze, the lamb burger, and their signature Greek fries. The restaurant is family-friendly and encourages you to bring your little ones for a night out. Additionally, there are take-out and delivery options available.
Bennies- Bennies Mediterranean Cuisine in Englewood, New Jersey strongly believes that "health is wealth" and, as a result, is known for serving healthy and heavenly Mediterranean cuisine. Serving both lunch and dinner to Bergen County NJ residents, Bennies takes their reputation to the next level and, in addition to high-quality food, they also provide gracious and unforgettable service. Some of this restaurant's house specialties are stuffed grape leaves, falafels, ahi tuna, a couscous cassoulet, Kafta Mishwi and pistachio-crusted chicken wraps with mozzarella cheese. With both indoor and outdoor seating options, you can choose where you would like to dine. While dining indoors you will be treated to a warm and inviting environment, but you won't get the beautiful fresh air and natural atmosphere that is provided outdoors during the warmer months.
Menya Sandaime- Menya Sandaime is a Ramen style restaurant located in the Fort Lee section of Bergen County New Jersey and many residents enjoy their unique menu complete with traditional Japanese dishes. This restaurant is home to the taste noodle dish and a wide variety of flavor combinations you would never think to explore. After dining at Menya Sandaime you will be satisfied beyond words because the pairings of spices and food textures are unlike anything you have ever tasted.
The Fireplace- Open for breakfast, lunch, and dinner every day, many Rutherford, NJ residents delight in the fabulous meals offered at The Fireplace. This nostalgic family-friendly restaurant is definitely a fan favorite with select favorite dishes such as the all American cheeseburger, Cajun Chicken Belgian waffles, roast beef, grilled chicken salad, sliced steak and, of course, their amazing coffee-flavored shakes! If pizza is your absolute favorite, you can enjoy a homemade pie any night of the week, for only $10.25! Sicilian and white pies only $13 or get a homemade calzone for just $5! Checking into The Fireplace with Four Square will earn you a free scoop of ice cream with your order! The restaurant is open 7 days a week and reservations are not required.
Il Villagio- Il Villagio is a family-friendly, upscale, one of a kind ristorante in Carlstadt, NJ. Their extraordinary menu and wine list will literally blow your socks off, Il Villagio has a knack for giving customers exactly what they want. Some recommendations from loyal patrons are the restaurant's North Atlantic halibut, their homemade pappardelle pasta, an order of the jumbo shrimp sauteed in lobster sauce and rigatoni with broccoli di rabe & sausage. They even serve Escargot on the menu! Unlike many other restaurants in the area, this upscale Bergen County restaurant has a dress code. Dressy attire is a must because the owners feel that it adds to the sophistication of the establishment.
Varka Estiatorio- Varka Estiatorio of Ramsey, New Jersey is known for the very best and freshest seafood that always has a touch of European style. Located in Bergen County, they use only the freshest local fish they can find and the dishes are so good that you will be amazed, coming back again and again. Voted #1 Greek Cuisine in Top Seafood Cuisine from Zagat in 2014, it is recommended by patrons that New Jersey seafood lovers try the octopus or Shrimp Santorini. Non-seafood lovers will equally enjoy Varka Estiatorio's Chicken Yiouvetsi, the strip steak, and the pot pie. This restaurant also has an extensive wine list with selections from around the world.
Paisano's- Paisano's has been a family-owned Rutherford, NJ institution since 1989. Come in to sample their delicious pasta dishes that can't be found anywhere else. Paisano's offers a selection of thoughtfully-prepared food inspired by cuisine from northern and southern Italy. Customers are invited to bring their favorite wine or beer to accompany their meal at Paisano's. This Bergen County restaurant offers a unique twist on classic Italian favorites. Try their crab meat ravioli, rigatoni zingara, fettuccine mountain and sea or spinach gnocchi. Paisano's offers daily dinner specials, as well as lunch menus, take out and catering.
Do You Love Food as Much as We Do?
If you enjoy fine dining like we do be sure to check out our other all-inclusive pages for first-rate Top Restaurants in NJ, to find that perfect place to relax and enjoy a nice meal.
And be sure let us know what you think, we love to hear feedback from our visitors as well. Let us know if you have a favorite place to grab a bite to eat or have a drink and we will add it to our list.
Call us at 732-298-6015 or contact us online anytime.