See our All New Jersey Shore Limo Tours
Click Here
JERSEY SHORE LIMO TOURS
See The Jersey Shore Like Never Before
SIGHTSEEING TOURSROMANTIC TOURSBAR CRAWLS!

All Tours Are 6 Hours in Duration!
Let's Take a Ride on the Wild Side!
Exceptionally Unique (and Completely Different) Restaurants To Try in NJ
Going to the same chain restaurant all the time can get boring. If you are looking for a cool and fun place to eat, check out this list of completely unique restaurants. Find everything from celebrity-owned restaurants to dine-in theaters and more! You no longer have to frantically look for a cool unique new place to have a birthday party or to take a date? These are the top unique restaurants in NJ. They will fulfill your need for great food in a new setting. If you just want a burger, a unique place to eat with kids, or a fine dining experience, you will find it all below!
Here are a Few Unique Places to Eat Where We Are Paying Attention To a Particular Food Item That They Serve

Clinton Station Diner
2 Bank Street, Clinton, NJ 08809
908-713-0012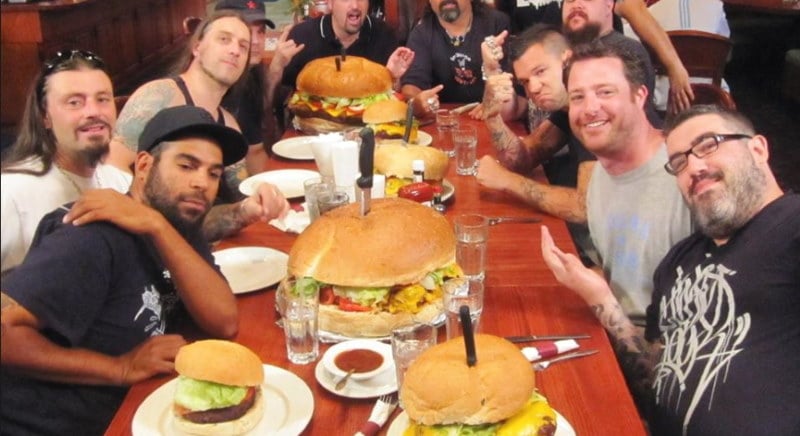 Why We Chose The Clinton Station Diner

Because its cool as you know what! Why? The burger challenges, of course. They actually have four different burger challenges. But the most interesting of all, if you want to make some real money, is their "eighth wonder challenge".

So what's really cool about this challenge is that you can bring yourself and nine of your friends so would be 10 people total. So the deal is, if you guys can eat 105 pounds total in one hour you'll get $2000! Included in that 105 pounds is their gigantic burger.

The other three challenges are a little smaller and perhaps a little bit easier. The next one is if you and four of your friends which would be five people total can finish 25 pounds of beef burger in an hour it's on the house, and you win $1000.

So we actually looked it up on YouTube and we saw more than a couple of great videos where people have actually defeated the challenge. If you want to sift through some of these videos, click here.
---
One 53: One 53 is a superb NJ restaurant that comes with elegant decor and serves the most sumptuous American dishes. If you are looking forward to low-fat food then try somewhere else because One 53 puts their emphasis on taste, not calories.


This 99 seat restaurant is known for serving Euro Bistro and American cuisine in a relaxed ambiance. Located in Rocky Hill NJ, One 53 is famous for its specialty cocktails and wines brought from all corners of the world.

Try out their $35 Rossini Burger which comes with Kobe beef, black truffle cheese, and seared foie gras on a brioche bun.
---
White House Subs: They have been creating the most fabulous subs in Atlantic City New Jersey since 1946. If its quality subs, and a true old school unique experience that you are looking for, then you'll want to go and check out White House Subs located at Arctic Avenue, Atlantic City. They make delicious subs and sandwiches that won't drain your wallet.
---
Do Your Own a Unique Food Business in NJ?
Do you have an establishment that offers something out of the ordinary and you would perhaps like o be listed on our restaurant pages? Simply tell us what makes your business so wonderfully exceptional and extra unique! We want to hearfrom you! It is very easy to sign up, list yourself quickly and easily by registering on our site. Feel free to reach out to us at 732-298-6015. We'd love to see you on here!