See our All New Jersey Shore Limo Tours
Click Here
JERSEY SHORE LIMO TOURS
See The Jersey Shore Like Never Before
SIGHTSEEING TOURSROMANTIC TOURSBAR CRAWLS!

All Tours Are 6 Hours in Duration!
Let's Take a Ride on the Wild Side!

137 Action-Packed Fun Day Camps For Kids in NJ! (Updated 2022)
Camps, summer and day, have been around since the early 1900s and most originals are still around today! This proves the value that they consistently provide to children and their parents. The majority of these camps are family-owned and who knows better about what works for kids than a fellow parent?

Young minds are constantly growing and developing and it's important to engage them in play. Luckily, New Jersey has an abundance of day camps focusing on fitness, nature, arts, and more! Some camps even have multiple areas of focus so the kids get to try a little bit of everything. The day camps adjust to your busy schedule so you can stay worry-free until you reunite with your child later in the day. We have just updated this list of day camps on June 9, 2020.
Fundamentals Sports Camp
52 Great Hills Rd, Short Hills, NJ 07078
973-632-6122


Fundamentals Sports Camp is a Short Hills, NJ summer camp that offers children ages 5 – 13 the opportunity to spend their summer days learning a new sport, socializing with friends and building character in ways you never could have imagined.

Children will be given the choice to attend basketball, hockey, soccer, football or even baseball camp, learning every skill they need in order to progress in the game. Other programs that are available include golf, Ultimate Frisbee and Olympic style games. More than simply learning the sport, children who participate in this Essex County NJ sports camp will learn dedication and discipline. They will leave the camp not only loving a new sport but also having the drive to continue playing year-round.
---
Play Well TEKnologies
Locations Throughout NJ
Northern NJ: 917-732-9630
Southern NJ: 919-518-7474


The instructors at Play Well Kids know that children are already naturally gifted creators. Then when you add in the inspiration they will receive from specially trained instructors at Play Well, it's a no brainer you should choose them for your child's summer camp! They will dive into the massive collections of LEGO® parts and build elaborate objects, structures, and vehicles, all while exploring the fundamental principles of engineering and physics. The kids will also learn to collaborate with each other and create without any fear of mistakes.
Play Well's instructors offer advanced challenges and modifications for any model that will push even the most experienced Lego Maniacs to the next level! The curriculum is flexible and adjusts to the interests and experience levels of the individual students. There are hundreds of projects to choose from and with a constantly expanding curriculum, the instructors look forward to continually challenging the most advanced students to reach their full potential and encourage students to communicate when they desire a new challenge that meets their building skill level.
---
Fulper Family Farmstead Camp
281 Rocktown Lambertville Rd, Lambertville, NJ 08530
609-651-5991

More than a century of sustainable farm family tradition has instilled in Fulper Family Farmstead a strong work ethic, family values and a passion for farming. Their foundation was built on providing pure, wholesome dairy products and on-farm activities for visitors of all ages.
Fulper Family Farmstead is excited for another season of fun-filled adventure on the farm including Farmstead Adventure Camp, Birthday Parties, Family Farm Tours and Field Trips. Their camp is designed to deliver the ultimate hands-on farm experience tailored to 5-13-year-olds. Some highlights include taking care of their very own calf, hayrides, nature walks, making homemade ice cream, butter and milkshakes, scavenger hunts, obstacle course, water games and so much more!
As a 5th generation family farm, they have exceptional experience in producing some of NJ's highest quality raw milk from generations of cow families they have cared for. As an award-winning Dairy of Distinction, they continue to pave the way for greener dairy farm practices, including their renewable solar energy system, soil conservation methods, and nutrient recycling plans to ensure they are producing a sustainable product.
2017 Camp Dates: Full Weeks and 3-Day Adventures (Wed-Fri) offered July-August.
Fulper Family Farmstead is excited to share their century of experience with YOUR FAMILY through their local, farm-fresh dairy products as well as summer camps, farm tours, birthday parties, and events!
---
269 NJ-34, Matawan, NJ 07747
732-583-0003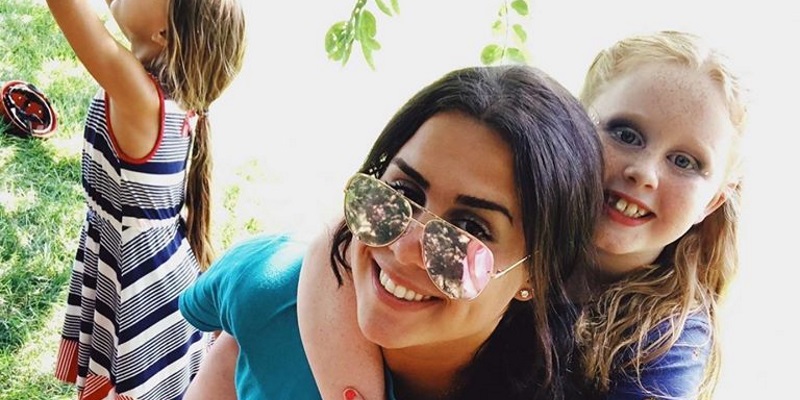 Housed on 7 acres of beautifully maintained property on the Matawan/Oldbridge border, Summer Friends Day Camp is a great choice for a camp for your kids to develop new skills while having a ton of fun along the way. This awesome day camp is a safe environment for your kids to have an unforgettable summer of fun.

With camp options for both young children and teens, there are programs in place to help build your kid's self-esteem while developing interpersonal skills all the while making lasting friendships and memories. Summer Friends campers go on 5 trips every summer and plan exciting and fun events all throughout the season. From awesome locations like Six Flags Great Adventure, The Liberty Science Center, and Medieval Times the summer will be jam-packed with fun and educational adventures the campers will never forget. There are also overnight trips at various locations they can take part in.
---
Rolling Hills Day Camp
14 Dittmar Dr, Freehold, NJ 07728
732-308-0405


Rolling Hills lives for camp! They are devoted to giving your child an extraordinary experience all summer long. Fun and friendship are the cornerstones of their business model while their trained and enthusiastic staff will nurture your camper in a top-notch facility. With an incredible range of fun and creative activities, your kid will be engaged while learning social skills and healthy lifestyle choices.


With three heated pools, go-karts, and sports leagues your kids are sure to keep busy while laughing at every turn. The picturesque setting, pristine grounds make the perfect setting for a summer full of adventure. No two days at this amazing camp are the same but you can be sure every day will be filled with fun healthy experiences. Through fun, their campers learn and grow in remarkable ways while their trained and educated staff oversee them in this supportive setting. <
---
Country Roads Day Camp
139 Pine Brook Rd, Manalapan, NJ 07726
732-446-4100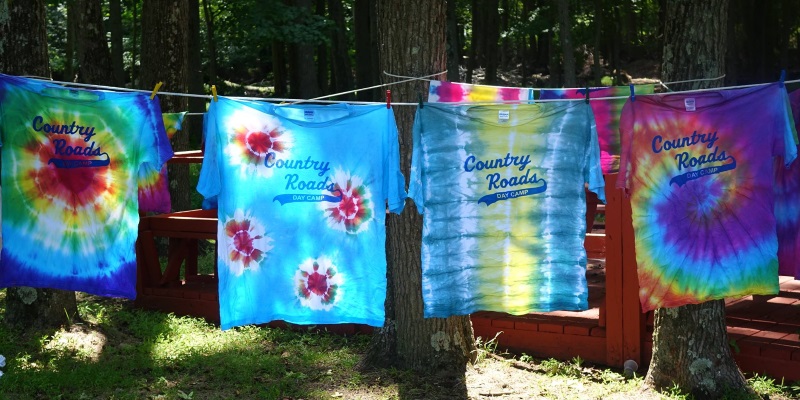 Founded 43 years ago Country Roads Day camp is built on a 23-acre strawberry farm where tall 100-year-old trees still tower over the property. Offering a caring program where all summer long your children will make new friends, learn new skills while going on adventures, and having fun all the while!

Campers at Country Roads Day Camp will build confidence while scaling the awesome climbing wall or fly through the air on the Club Med Flying Trapeze. The children will also be able to cool off on a hot summer day in the huge pool complex. At this incredible camp, there is a magical feeling that every kid who visits will feel while taking part in one of the many sports teams, the all-camp color war, or their professional level art program. The two charming air-conditioned buildings provide the perfect setting for indoor activities during rainy days so the kids can stay dry while continuing to have fun no matter what the weather looks like on any given day.

---
Oak Crest Day Camp
93 Cortelyous Ln, Somerset, NJ 08873
732-297-2000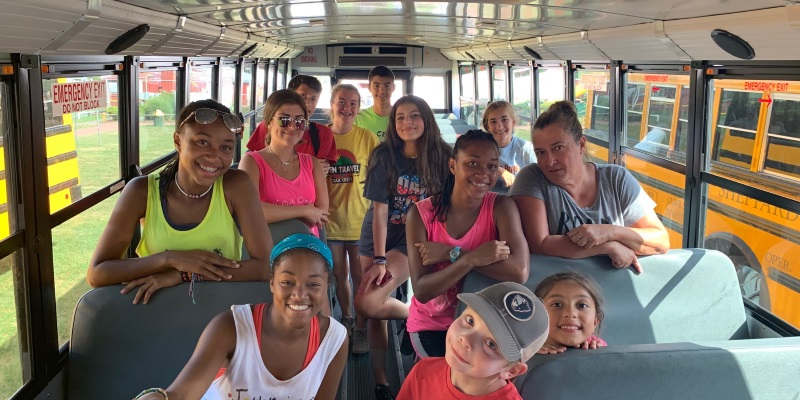 Oak Crest Day Camp is the premier day camp in Central New Jersey. Located on a beautiful 35-acre plot of land this gorgeous facility has acres of field space. Not only is this an awesome outdoor location there is also an indoor air-conditioned creative studio. The full challenge course is where this great camp really shines. Your kid will be able to compete on a 40-foot climbing tower with an exciting and safe zip line they will have loads of fun flying through the air on.

With 4 heated pools and a brand new state of the art 7,000 square foot aquatic complex, Oak Crest Day Camp provides the perfect place to take a swim with friends while escaping the heat of the hot summer days. Your kid's days will be filled with fun activities like rocketry, mountain biking, ceramics, archery and much much more. Every day will be filled with endless unique and fun things to do. Oak Crests mission is that every child that comes to the camp will experience personal growth and success in a safe well-supervised environment.

---
Learning Doesn't Stop When Schools Out, So It Is Important Your Kids Learn the Right Skills. These Educational Day Camps Will Help Bring Out The Best In Your Child



Perkins Center Day Camp
395 Kings Highway, Moorestown, NJ 08057
856-235-6488

Perkins Center Camp is a full-day art camp for budding artists ages 5- 14. The camp embraces STEAM education by focusing on arts and environmental education that facilitates creative expression and scientific learning. During their time with Perkins, campers may work on projects in pottery, dance, improv, painting, storytelling, and sculpture. Once per session, they will embark on a field trip to a museum, environmental site, or cultural center. At the end of each session, we invite family and friends to our celebration Final Friday where camper artwork and performances are showcased. New this year at camp, Perkins' introduces Young Artists' Inc(ubator), a two-week intensive for kids ages 12-14 who are seriously into multimedia and collaboration.
With four varied, two-week sessions, Summer Arts Camp will give your child time and space to explore imagination, invention, creativity, collaboration, and more! Camp runs June 25 – August 17.
---
Mozarts and Einsteins
175 Gatzmer Ave, Jamesburg, NJ 08831
732-521-2400

Mozarts and Einsteins of Jamesburg, New Jersey realize that when it comes to early childhood education, Arts and Academics need to be side by side. They know that there is no better way to learn how to socialize than by dancing and singing together! Their philosophy is that music, dance, art, and theatre are not just "arts", but a fundamental part of what makes life joyful. That is why they offer experiences that go way beyond just teaching and learning.

Mozarts and Einsteins offer a balanced educational experience where children will be engaged in exciting and eventful classes on a daily basis. The students have Math and Science, English and Spanish language arts as well as Dance, Music and Arts and Crafts every day! Beyond their philosophy and curriculum, they simply just do preschool differently. Their classroom sizes are kept small, so contact them soon to assure a place in their 2018-19 programs. They have classes for toddlers (18 months to 24 months), preschool classes for two's, three's and four's, and also offer full-day Kindergarten!
---
iD Tech Camps for Kids & Teens
Held at Princeton, Kean, Monmouth, Montclair State, Rider, and Seton Hall
1-888-709-8324

This summer, explore a top campus, make friends as you master new tech skills, and join a community of more than 275,000 alumni. At iD Tech, you will build websites, design video games, experience virtual reality, mod Minecraft, engineer robots, model and print 3D characters and more! The top universities on the planet-Stanford, MIT, Princeton-have trusted and hosted iDTech's programs for over 15 years, inspiring students to dream BIG. The 8:1 student-to-instructor guarantee ensures customized learning with the smallest class sizes, leading to "a-ha moments" and awesome outcomes. iD Tech summer courses are inclusive of every skill level and learning style.

iD Tech also offers early-education STEM programs, all-girls tech camps, teen-only academies, and an online learning platform. Get started today at www.iDTech.com or call (888) 709-8324 and join iD Tech as they inspire the makers of tomorrow.

---
L3 Academy
One Greenwood Ave, Montclair, NJ, 07042
973-783-8333

Combine education with summer fun in the sun, L3's weekly STEM-themed camps engage your child's curiosity with a hands-on curriculum! Read more about the different themed weeks on their website. School holiday/vacation camps also available. L3 Academy also hosts birthday parties and after school programs.

---
These Are Some of the Most Fun Day Camps in the State for young Children!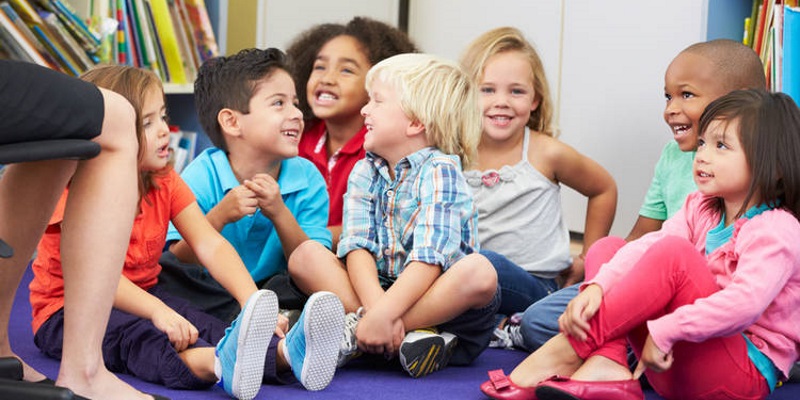 1. Bright Future Day Camp and Pre School's mission is to create a loving and caring place for children. Children who attend will learn kindness, mutual respect, and cooperation.

2. If you are looking for an affordable and safe day camp that offers creative classes and both indoor and outdoor activities for your time Allaire Country Day Camp has you covered.

3. Ivy League Day Camp is a private summer/day camp that provides door to door transportation to and from their camp.

4. At Spring Lake Day Camp their main goal is to enhance self-confidence, developed leadership skills, and instill positive socialization within their highly educational program.

5. Providing fun and enriching childcare service for parents Great Times Day Camp provides quality childcare services for parents.

6. Opened in 1976 Rambling Pines Day Camp helps create memorable experiences that help your child develop new skills.

7. This day camp has awesome staff, amazing facilities, and more than 50 elective programs, special events and so much more. Black Bear Lake Day Camp does camp right!

8. The Oasis Camp at Drew University is the perfect place for your kid to make lasting memories and good friends they won't ever forget about.

9. Blue Mountain Camp is surrounded by rolling green hills and tall mountains. This is a beautiful camp that provides structure in a fun environment.

10. A wealth of experiences opens a world of knowledge and at Lindgren School and Camp, your child will experience new things while learning new skills all the while having fun!

11. If you want your kids to feel a sense of connection, accomplishment, and confidence while having fun Harbor Hills Day Camp has all those bases covered in dividends.

12. For a camp where your kids can have fun while growing and maturing through interaction with others, Neil Klatskin Summer Camp is a perfect choice. Located in Tenafly, NJ this camp caters to Jewish children.

13. Camp Fire has been providing a fulfilling camp experience since 1936! That's a long time creating memories for multiple generations.

14. This premier children's summer camp is located on the largest lake in New Jersey, Lake Hopatcong Willow Lake Day Camp is a great choice for your kids to put down the technology and get back to nature.

15. Harbor Haven offers a comprehensive summer program for children with mild special needs such as ADD, Asperger's, Autism, and other learning and communication challenges.

16. This traditional day camp in Monmouth County creates fresh and original experiences. Pine Grove Day Camp is an unforgettable camp that creates life long friendships between campers.

17. Richmond County Day Camp has activities like swimming, sports, arts and crafts, and even karate and fencing!

18. Offering camp programs for children ages 4-13 in both PA and NJ, Future Stars has been a leader in unforgettable summer camp experiences since 1971!

19. Set on a resort-like 86 acre campus and run by a mature and experienced camp team, Frog Bridge Day Camp is one of the best ways your kids can spend their summers.

20. Tamarack Day Camp claims to be one of the most exciting and affordable full-service day camps in Morris County and their reviews prove that!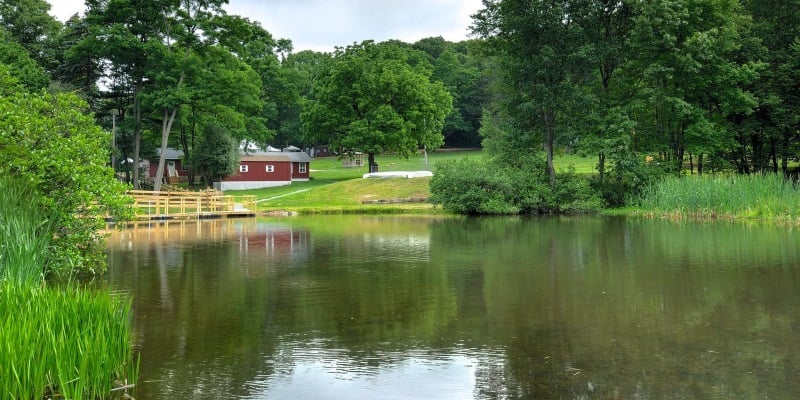 21. Every Camper needs a place to play, shape, and grow. ESF Camps and Experiences provides the room they need to discover themselves as individuals.

22. Every year 90% of the Tall Pines Day Camp's staff returns and 80% of the campers. That says something about their amazing program.

23. Roselle Park Summer Camp is run by the Roselle Park School District and offers a fun and educational camp experience for children of all ages.

24. If you are looking for a traditional summer day camp experience in Northern New Jersey, Jeff Lake Camp has been family owned and operated since 1958 so you know they are doing something right.

25. Happiness is Camping is a day camp for children with cancer. This camp is free supported by donations and volunteer staff members.

26. Liberty Lake Day Camp is a transformative summer camp experience that teaches children listings skills for life to expand their talents in a warm safe environment.

27. Going on its 93rd summer the award-winning Seashore School and Day Camp has been the perfect choice for families for decades.

28. The staff at Les Enfants Summer Camp has years of experience in the education of young children. Using a variety of approaches to take an active role in your kid's learning process.

29. The Palisades Country Day Camp exists exclusively for children ages 2-8. With the aim to nurture and develop each child's potential this is the perfect pick for young kids in Northern, New Jersey.

30. Get your little performer or actor ready early at All Children's Theater Day Camp. Here they will learn the fundamentals of the performing arts world.

31. Camp Creek Run believes that relationships with animals and nature encourage compassion and empathy early in life and helps build character while strengthening self-esteem.

32. A kid's brains absorb information like a sponge. At the Language Workshop for Children, your child can learn French, Spanish, Italian, Mandarin Chinese as young as 6 months old.

33. Solid Rock Day Camp offers fun, challenging, exciting opportunities for learning and spiritual growth in an educational environment.

34. If you are looking for a specialized program for children with ADHD, Aspergers and other social skill challenges Camp Excel has you covered with nurturing programs and highly trained staff.

35. Camp Chatterbox is a therapy camp for nonspeaking or severely speech-impaired children. Founded in 1991 this camp has won multiple awards.

36. If your kid is interested in swimming, archery, tennis, bb guns, or batting cages Camp Tuscaloosa has all that and more for the campers to enjoy!

37. The JCC Camps at Medford enriches the lives of children by teaching values and life skills in a fun, safe Jewish environment.

38. Kidville has a day camp program that inspires happy moments and support through developmental milestones while sparking creativity during early childhood experiences.

39. Every kid loves building with Legos. Bricks 4 Kidz now has a day camp program where your child can let their creativity sore while having a ton of fun building awesome structures out of everyone's favorite building toy.

40. Snapology of Monmouth County's day camp program creates a fun environment for children to play and learn while being introduced to science, technology, and engineers as well as art and math.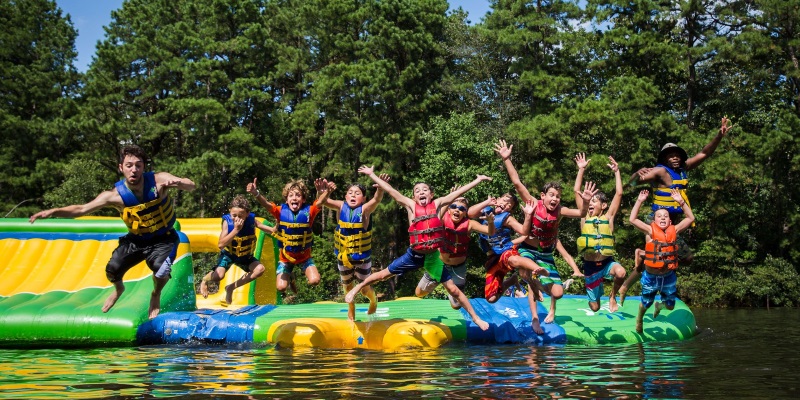 Here are Some Special Needs Day Camps That Focus on Development and Education!


41. Formally Camp Oakhurst Rising Treetop's mission is to enhance the quality of life for children and adults with special needs including autism and physical and intellectual disabilities.

42. Camp Tikvah gives special attention and life skills to those who need them most. Campers with social and learning disabilities will participate in a number of diverse programs while having fun in a caring environment.

43. As a parent, you want a safe, fun, and exciting environment for your kids. Day Camp Sunshine fosters Christian character development and lasting memories.

44. Camp Jotoni's mission is to provide recreation and respite service for children with intellectual and developmental disabilities. They also have both day and residential sessions.

45. Fulfilling their mission to empower youth to succeed, Cedar Brook Day Camp has programs for both special needs children and kids without. Every camper will have an enriching camp experience.

46. Camp Sun 'N Fun has been open for over 50 years and provides both kids and adults with learning disabilities with a fulfilling camp experience.

47. Camp Merry Heart has been providing a safe and supervised program for people with disabilities since 1954. This day camp runs all year round and they go on multiple field trips through the year.
Foster a Love for Science and Mathematics in Your Child Early On With These Day Camps!


48. If you are looking for a revolutionary program for your children Fusion Academy offers one that teaches positive relationships while unlocking academic potential.

49. Mad Science sparks the imagination and curiosity of your kids by providing them with educational programs that are fun and interactive.

50. The Princeton based school ScienceSeeds has a day camp program based on scientific enrichment that engages children and helps them discover the mysteries of our world.

51. Ai Studios Enrichment provides a creative environment for your children so they can foster independent thinking and learn new skills all while being challenged to flourish.

52. Give your little astronaut a leg up early on at the Buehler Challenger & Science Center. They teach space-based science lessons and even fly simulated space missions.

53. NextGen Coding Camp provides computer programming training to students so they have the skills to be innovators in the field.

54. At the Trailside Nature and Science Center, your child will learn the importance of our natural world while learning the science behind preserving our local wildlife in a safe educational environment.

55. Let Dan "The Science Man" teach your kids fun and educational science programs at Super Science like Chemical Magic, Dinosaurs, Lego Robotics, Battle Bots, and more.

56. Launch Math + Science Center is run by a real-life rocket scientist and it has one mission to inspire children to love math and science!

57. If your child is interested in creating their own video games or websites My Tech Labs in Livingston offers programs to learn skills in engineering, robotics coding, and more!

58. The Center for Aquatic Sciences offers really cool programs for your child to learn about the importance of our world's oceans and aquatic wildlife and what we can do using science to protect our most precious natural environment.

59. Robotics is probably one of the coolest fields to get into. I mean who doesn't like robots they are literally the future! At Storming Robots your children can learn the fundamentals of robotics in their day camp!

60. STEAM Works Studio is uniquely focused on children learning STEAM (Science, Technology, Engineering, Arts, and Mathematics.) skills early on to promote problem-solving and critical thinking.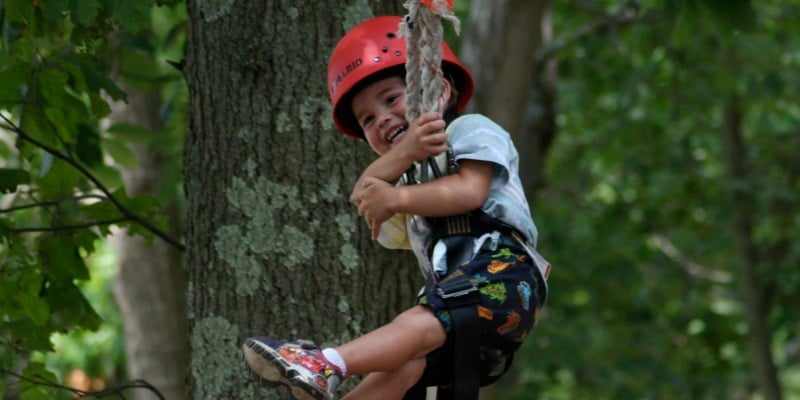 61. 5E Academy provides amazing math and science-based programs as well as after school enrichment programs at a number of locations.

62. Almost every kid loves animals. At Fernbrook Farms Environmental Education Center they can learn about the science that goes into farming as well as caretaking livestock.

63. Technology is progressing at a rapid pace these days. Give your kids the skills they need early on to jump on the bandwagon and succeed at URJ 6 Points Sci-Tech Academy!

64. Code Ninjas in Princeton will teach your kids everything they need to know about computer programing and coding so they can let their creativity fly while learning fundamental skills to do it.

65. Science Explorers is a great choice for a STEM-based program that will teach your kids the importance of science and mathematics in a fun and nurturing environment.

66. If you are looking for a camp that teaches environmental protection and preservation The Watershed Insitute is a great option for your little scientist.

67. At the Kumon Math and Reading Center, your child will learn early on the importance of mathematics early on to build a solid foundation for their future schooling and more.

68. Math Accelerator offers a number of math courses for children of all ages as well as a day camp program where children will learn math skills in a nurturing and safe environment.

69. Mathnasium is passionate about math and they want to teach that same passion to your children. With a ton of locations all over the state and country, they make it easy to find the perfect convenient location for you to find their day camp programs near you!

70. Your kid can have a better life through education. JEI Learning Center has been promoting the importance of quality education and it shows in their hands-on programs.

71. The Huntington Learning Center teaches kids in any grade mathematics, reading, SAT/ACT prep as well as a number of different sciences. They even offer online tutoring now.

72. Capitol Debate Summer Camps are the nation's leading expert on teaching debate to middle and high school students and draw in students and campers from around the world!

73. The mission of the LEAP Academy is to enhance opportunities for the children and parents in the Camden Community through education, health services as well as human services programs.

74. Campus Kids a unique sleep away camp experience for kids. Offering a ton of fun and educational programs kids get to pick the activities that mean something to them and tailor-make their camping schedule.
Bring Out Your Childs Inner Mozart or Van Gough with These Music and Art-Based Day Camps!

75. Apple Farms Arts & Music Campus believes that the arts are an exciting and essential part of the learning process. Their day camps will teach your kids the importance of art and music.

76. If your child has an interest in playing an instrument or learning the proper techniques for singing the Music Training Center has programs that can cater to your child's interests.

77. The School of Rock has a ton of locations all over New Jersey and their Day Camp programs are great for any inspiring musician of any skill level.

78. Vacation Music Academy is a music and performing arts camp for children from kindergarten to 12th grade. Campers can choose to participate in theater classes, dance, art, or music programs.

79. This is the fastest-growing arts-based program in Northern New Jersey. The Institute of Music for Children in Elizabeth teaches artistic appreciation and expression for kids at their camp.

80. Taubenslag Productions is a premier theater and performing arts camp dedicated to providing and presenting quality family entertainment and teaching kids self-esteem and confidence through expressive art forms.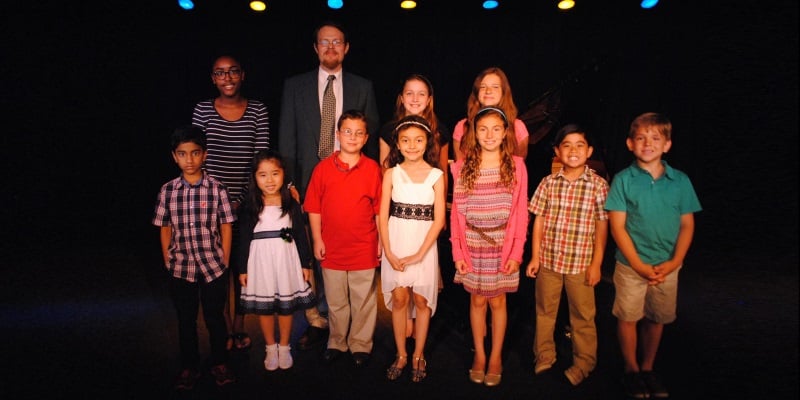 81. If your child ever wanted to be a rock star now they can for a week at Rock Camp! Your camper will build relationships while increasing their musical abilities.

82. Super Summer Music Camp is a fun choice for an unforgettable camping experience. Your child will learn the fundamentals of music and proper techniques to help them become the best musicians they can.

83. If you want your kid to develop musical and artistic potential during their camp experience, Allegra School of Music and Arts has qualified teachers who consistently teach great lessons.

84. The Original Music School is a haven of creativity and talent. Sporting a professional recording studio they have all the tools to turn your child into a monster on any instrument they are interested in.

85. If you are looking for a quality day camp or music lessons for your child Valencia School of Music brings value to their programs that is unmatched anywhere else.

86. The Wharton Insitute for the Performing Arts provides the highest quality performing arts education in an all-inclusive environment where your child's creativity can grow and be on center stage.

87. Rockstar Studios is dedicated to teaching their campers and students to be the best version of who they are meant to be as a dancer, actor, or musician.

88. This intensive art summer program provides programs for any type of artist. Arete Art Academy has classes and camp programs for artists of any skill level.

89. Fine Tuned Performing Arts have everything from day camps, classes, private lessons, and even virtual audition coaching and much much more. Everything your kid needs to succeed in the performing arts world is taught here.

90. There is not one kid in the world who doesn't love cake. The Art of Cake Studio will teach your kid the art that goes into building extravagantly elegant cakes and pastries at there camp.

91. Art-Tech provides design-based learning in their camps that provide enrichment and educational programs that focus on creativity and technology.

92. The Visual Arts Center of New Jersey is the largest organization in the state dedicated to viewing, making, and learning about contemporary art. They also have a day camp that offers tons of classes and workshops.

93. For a relaxing and inviting experience for your child, Geralyn's Art Studio & Gallery makes art fun. Personal instruction is given to each student as well to help skills develop to their full potential.

94. Food Art for Kids has a summer program for children ages 4 to 11 that offers culinary education, cooking classes, and more!

95. This camp promises a one on one care drama program! On Stage Theater Camp is a hands-on camp experience that will help your child become the best actor they can be and enhance their love of the performing arts.

96. Created in 2002 Abrakadoodle became the most comprehensive national art education program of its kind. At their day camp, your child will learn art forms like painting, sculpting, digital design, sketching, and more!

97. Art Studio Now has inventive art lessons and a great summer camp program where your children can be inspired by famous artists while working and experimenting with various artistic techniques.

98. Bass Arts Studios teaches painting and drawing in their programs as well as portfolio prep and fashion design. Perfect for your little aspiring illustrator or fashionista.

99. At this awesome camp, your child can ignite their imaginations and fuel their creativity. Art Sparks will learn about the vast world of art while creating their own masterpiece.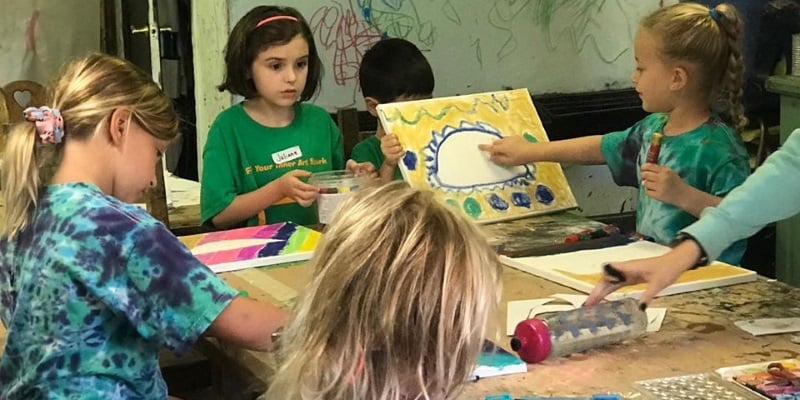 100. KidzArt provides a structure where students feel safe while having fun while expressing themselves creatively through art programs that remove the fear of failure and encourage them to take risks and challenge themselves.

If Your Kid is a Sports Fanatic They Will Get A Kick Out of These Sports Camps!
Summer is the perfect time for your kid to keep practicing their skills on the court or on the field. Our list of Sports Camps in NJ will help keep them in peak physical condition for their next season!