Pick Your Own Farms in NJ
See our All New Jersey Shore Limo Tours
Click Here
JERSEY SHORE LIMO TOURS
See The Jersey Shore Like Never Before
SIGHTSEEING TOURSROMANTIC TOURSBAR CRAWLS!

All Tours Are 6 Hours in Duration!
Let's Take a Ride on the Wild Side!
116 Pick Your Own Farms in NJ | Harvest Schedules | Picking Festivals & Events
Visit a local farm for an interactive twist on doing some groceries. Kids, especially, will love the chance to pick their own apples, peaches, veggies, or even flowers. During the spring and summer, seasonal plants are available for gathering. After your daytime adventure, turn the fruits into a sweet pie or some veggies into a fresh and aromatic salad.
It's Strawberry Picking Season!
There Is a Reason We Are The Garden State, Here is an All-Inclusive List of Pick Your Own Farms Around The State!


Eastmont Orchards
Located in Colts Neck this apple orchard is a great u-pick location and serves delicious preserves.


Farms are listed in alphabetical order

A

A. Casola Farms originated the first original pick-your-own pumpkin and hayride farm in the area. With over 200 years of farming experience, this is the perfect place to grab all your gardening and produce needs throughout the year.


Abma's Farm
700 Lawlins Road, Wyckoff, NJ
201-891-0278
Abma's has a pretty big greenhouse where visitors can come and browse the many different varieties of flowers. They have custom-made containers, hanging baskets, patio pots, herbs and vegetables, and much more.
Pick your own: Pumpkins


Alans Flower Farm grows the freshest produce and gorgeous cut flowers from May to November and has been doing this religiously for over 30 years now.

If you want to experience fresh discoveries every day and become engaged in the sustainable farming process you should visit Alstede Farms, you won't be disappointed.

Picking the perfect tree is a Christmas Tradition. At Anne-Ellen Christmas Tree Farm you can come to visit Santa while finding the perfect tree for the holidays.

Argo's Farm is a great choice if you are looking to pick that perfect perfect pumpkin for an amazing jack-o-lantern this Halloween season.

B


Offering excellent selections of trees you can pick and cut down yourself, Barclay's Tree Farm is a great choice for all of your arborist needs.


B&B Farms strives to cultivate community, connect local farmers while providing their customers high quality, and healthy produce during a meaningful on-farm experience.


Battleview Orchards This Freehold farm has some of the best Strawberries in the state!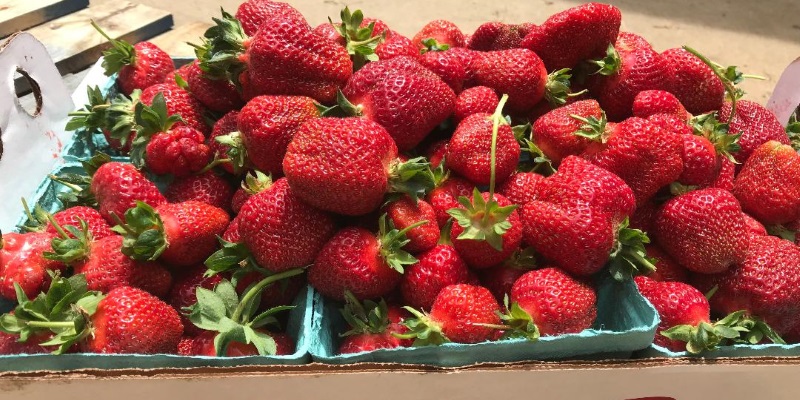 Battleview Orchards is a great pick your own experience for the whole family because they know how important family is. This family-owned and operated U-Pick farm lets you pick fresh apples, pumpkins, peaches, and more.

The Beach Plum Farm serves up farm to table fare created with freshly grown and picked ingredients all handpicked from their 62-acre farm. Their farm market has a ton of awesome stuff you'll want to pick up when you visit as well.

Keep the holiday tradition of cutting down your own family Christmas tree alive at Bear Swamp Farms. I promise no bears will eat you during your visit.

At Bills Figs, you can find numerous varieties of fig trees. They even offer educational classes for the home gardener!

Blueberry Bill Farms has some of the sweetest and juiciest blueberries and blackberries in the state. You won't be able to wait to eat them by the handful once you pick them off the plants.

Blueberry Hill Farm is a great place to bring the kids. At only 12 dollars a gallon of blueberries, you can pick all day and not break the bank!

This fifteen-acre farm has strong Italian American roots. Alfio Bonacorsi started this farm by first growing lettuce and unions and now the Bonacorsi Family Farm grew into one of the best farms in Hunterdon County!

Brookville Farms believes in the phrase Jersey Fresh! From fresh-cut flowers to a pick your own blueberry field they provide everything you could want from a pick your own farm experience. Even fresh honey!

Brock Farms and Garden World has everything you can want from a farm/farm store. You can find seasonal plants as well as fresh fruits and vegetables, pumpkins, and Christmas trees.

Bullock Farm
This Cream Ridge farm is the one-stop-shop for Christmas trees and pumpkins.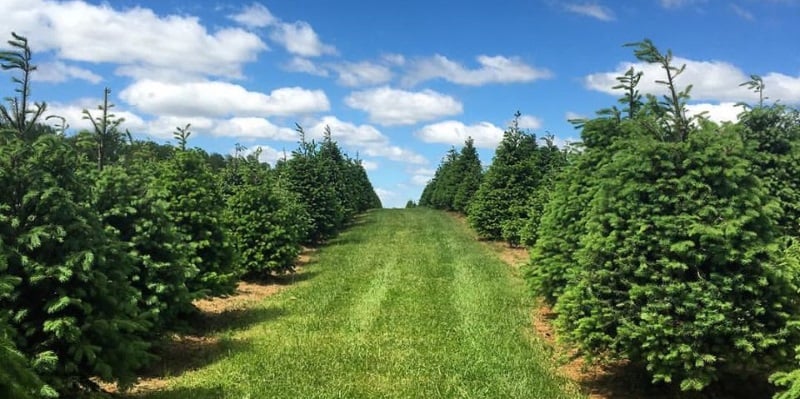 This sprawling 100-acre farm specializes in the Pick-Your-Own pumpkin experience. Bullock Farms lets you cut down your own Christmas Trees during the holiday season. This beautifully scenic farm is on gently rolling hills and green pastures.

C

Cape May Honey Farm is a really cool place where you can check out bees and learn how they make delicious honey. They have a really great selection of natural honey and more.

New Jersey is the blueberry capital of the world! So you know there are some good places to pick your own. Champion U-Pick is a great choice in Northern NJ.

Cheesequake Farms is a unique urban farm where you can come and enjoy the blooming flowers or pick your own fruits when the season is right.


Cherryville Farms gives you a real Christmas experience when you go to get a tree from them complete with a free cup of hot cocoa afterward to warm you up!

When you visit Cicconi Farms you can be sure to find exactly what you are looking for. From flowers to tropical plants as well as everything, you need to grow that perfect vegetable garden.

Clinton Conover Farms is a great place to go pick out fresh fruits depending on the season, but they always have delicious pies like their cross between key lime and lemon.

If you find yourself in Elmer check out Coombs Barnyard for a authentic farming experience. Not only is it the perfect place for field trips its a great place to go pumpkin picking and hay riding in the fall.

Cranbury Brook Farm is a smaller family-owned farm that lets you come to select the perfect produce or flowers as long as the season permits.

D


Delicious Orchards was actually my first ever job! This awesome store and orchard have so many different produce and fruit choices all year round as well as a U-Pick apple orchard.


Demarest Farms
244 Werimus Road, Hillsdale, NJ
201-666-0472
Pick your own: Apples, pumpkins, peaches

Depiero's Farm is an old-fashioned farm in the heart of Northern, New Jersey. Family owned and operated since 1924 they have a huge selection of vegetables and fruits as well as flowers.


If you are looking for some of the freshest produce in Ocean County Dewolfs U Pick Farm has you covered with strawberries, blackberries, tomatoes, peppers, and more!


DiMeo Blueberry Farms & Blueberry Plants Nursery has been in business for an impressive 104 years. Over 4 generations they have been growing organic, non-GMO blueberries ready for you and your family to pick.

Passionate about helping the Hillsborough community develop a close, personal connection with the food they put in their bodies, Dogwood Farms grows only organic produce on their 35-acre farm.

Dower Tree Farm has been helping create lasting family memories for a long time now. Their sprawling tree farm will help you pick the best tree for your home.

Come visit Dreyer Farms the very last working farm in all of Union County. You can pick your own produce, grab homemade cheese, or even get farm-fresh bottled milk.


With roots dating back to 1930, Duffield's Farm started selling strawberries on their front porch and grew into the U-Pick experience it is today. Serving the community farm-fresh produce for multiple generations.

E


Open mid-July through October Eastmont Orchards is a great pick for fresh peaches, apples, and pumpkins.


Trenton is not really known for its sprawling farms but there are a few gems in the rough. Evergreen Orchard Farm is one of them for sure.

Evergreen Vally Christmas Tree Farm lets you cut down the perfect tree to bring home to help you make the holidays as special for you and your family as it can be.


F

Fairfield Farms has an abundance of healthy plants and herbs as well as an awesome pumpkin field perfect for those Halloween jack-o-lanterns.


This farm won the Century Farm Award in 1996 an award only given to one farm a year. So Farms View Road Stand must be doing something right!

Flocktown Farm is a certified organic, diversified fruit and vegetable farm run by young farmers who care about our environment and sustaining it.

G

Giamarese Farm in East Brunswick has a ton of awesome pick your own options like strawberries, sugar snap, English peas, peaches, and much much more.

H

Haines Berry Farm is a great place to pick your own blueberries. Family owned and operated you can pick your own fresh, dry harvested cranberries in the fall as well.

Set on a scenic 300-acre farm Hallock's U-Pick Farm lets you pick the freshest vegetables and fruits right from their land or you can visit their 60,000 square foot greenhouse.

Happy Day Farm lives up to its name every time you visit. They have been growing wholesome family fun since 2012.

Boasting 16,500 square feet of retail and greenhouse space, Heaven Hill Farm and Garden Center offers U-pick pumpkins as well as a wide array of produce and baked goods.

Christmas grows all year round at Hidden Pond Tree Farm. With beautiful evergreens, you can be sure to find the right tree to fit in your living room this holiday season.


Honey Brook Organic Farm has an awesome community-supported agriculture program where each week members from May to November get a variety of freshly harvested crops all grown organically.

I

You can find anything you need for the holidays at Indian Acres Tree Farm. From healthy Christmas Trees to massive pumpkins for the perfect Halloween.


J


The owners of Johnson's Corner Farm have a passion for bringing you the freshest produce available and they love doing it so much their family has been doing it since the farm was originally bought in 1953.


Johnson's Locust Hall Farm is not only a great place for field trips but they grow some of the best strawberries in the state that you can pick yourself.

K

Krowickis Farm Market not only is a great U-Pick experience it also has deliciously sweet local honey, farm fresh eggs and beautifully fragrant fresh-cut flowers.


L

This U-Pick farm even has oven-ready turkeys perfect for holiday meals. Lee Turkey Farm has tons of veggies and fruits just ripe for the picking throughout the farming seasons.

Lewin Farms has so many different U-Pick options throughout the year you can probably find exactly what you are looking for as long as its in season.

Following only organic methods of growing their crops, Lindsay's Pick Your Own uses no herbicides or pesticides so you know everything is safe to eat right off the plants.

Littleworth Tree Farm lets you choose and cut down your own fresh Christmas trees. They also have beautiful wreaths for your front door as well. They even have a gift shop with decorations made by local artisans.
Originally started as a pumpkin farm the owner Bradley Burke turned Longmeadow Farm into a full-fledged apple orchard with 15 varieties of apples growing annually!

Lupardis Nursery provides customers with the most individualized service possible. When you visit you can be sure to be taken care of like you are family.

Lyman Orchards is the perfect choice for a day trip wandering the grounds of this awesome pick your own farm. From strawberries, jostaberries to apples and peaches they have something for everyone!


M

After a fun day of picking cherries and apples be sure to try out Mackey's Orchard's ice cream. This homemade treat is something special and once you try it you will know why.

Mad Lavender Farm is the perfect place to picks everyone's relaxingly fragrant purple flower. They even have baby goats and chickens.

Maugeri's Farm Market is set on gorgeous rolling green hills and is a place of beauty right down to its red barn farm market.

Melick's Town Farm makes some of the best apple cider in the state so when you visit to pick your own apples or strawberries be sure to bring some home you won't be disappointed!
Mood's Farm Market takes pride in selling quality products while giving you and your family a fun and safe experience on their farm. This farm specializes in pick your own fruit like cherries and pumpkins


N

Norz Hill Farm & Market knows the food because they grow the food. With home-raised meats and seasonal vegetables and fruits, you are sure to find the perfect ingredients for a healthy delicious meal when you visit.


O

Ochs Orchard has a farm market filled with goodies as well as a full pick your own strawberries field!

Old Hook Farm is a certified organic farm that grows over 150 types of vegetables and fruits throughout the seasons. They even make some pretty amazing pies perfect for any occasion.

Ort Farms
25 Bartley Road, Long Valley, NJ
908-876-3351
We are a six-generation, family-owned farm in Long Valley, NJ. We have been family owned and operated for over 100 years! We farm over 400 acres in Morris County where we grow Jersey fresh produce, picked just for you from our fields to your table. We are a place for all seasons! We have two farm stands in Long Valley where we sell our products. We are your source for all things local. Our farm stands offer fresh homegrown produce, home-baked pies, apple cider donuts, jams and jellies, local and hormone-free dairy products, beautiful flowers, and more. We also have hay and straw available for wholesale or retail. We are open 7 days a week for your convenience. If you are looking for wholesome family fun look no further!

Spring: lilies, hyacinths, tulips, marigolds, petunias, salvia, snapdragons, bacopa, impatiens, geraniums, vegetable plants, and seeds.


Summer: Visit our farm stand to purchase Jersey Fresh Produce all summer long! We offer fresh-picked homegrown corn, tomatoes, squash, carrots, cucumbers, green beans, peppers, onions, snap peas, eggplant, broccoli, potatoes, beets, radish, arugula and more. We also offer local peaches, nectarines, cherries, watermelon, cantaloupe, strawberries, blueberries, apples and more! These items are available for sale in our retail store, and at our tailgate markets throughout New Jersey.


PICK YOUR OWN: Pumpkins Starting in mid-September! Come explore our giant pumpkin patch and search for the great pumpkin. Get lost in our eight-acre corn maze! Visit with our friendly farm animals, shop for all your fall favorites in our farm store, and play on our haybale pyramid! Join us on the weekends in October and also enjoy train rides, pony rides, and monster truck rides! Learn more online at www.ortfarms.com.

P

Philips Farm
Located in Milford, you can pick your own apples here.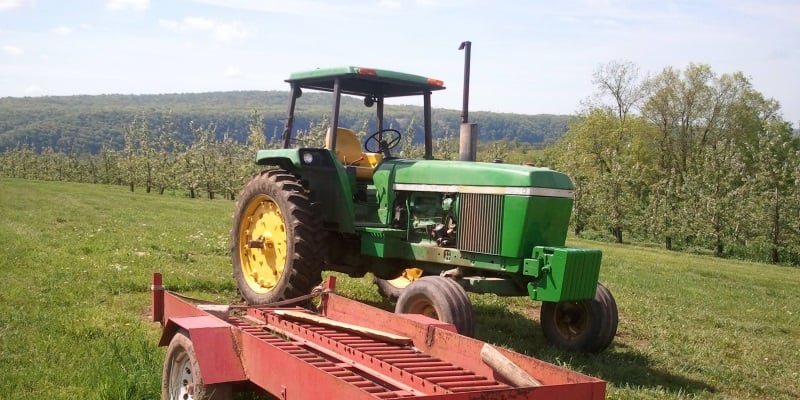 Located right in Milford, Philips Farms is a great place to grab farm fresh raspberries, peaches, blueberries, and more. You can even find the owners at multiple NYC farm markets throughout the year.


Picea Acres in Jackson is a great option for a choose and cut Christmas tree farm. They will provide you with a saw or one of their helpful staff will cut the tree down for you.

What's more gorgeous and smells better than fresh lavender? I'll wait... Not much right. Well, Pleasant Vally Lavender has tons of it for you to take home so you can enjoy the relaxing aromas.

Ploch's Farm is a family-owned wholesale vegetable farm in Vineland. They pride themselves in only getting you the freshest produce.

R

This fourth-generation family farm has a huge selection of pick your own fruits and veggies. Race Farm has been creating fun family memories since 1938.

Rea's Farm Market is a great place to go u-pick strawberries and pumpkins. But you can also pick up awesome baked goods, jams, honey, pickles and fresh-cut flowers and much more.

Primarily an apple orchard this 35-acre farm has a 19th century feel when you visit its grounds. Riamede Farm also grows pumpkins you cut right off the vine yourself that are perfectly ripe just in time for Halloween.


Rowlands Farm Market is a strawberry or cherry lover's dream. You could spend all day wandering this farm finding the perfect fruit to bring home with you.


R&J Farm is not only a great place to pick your own produce but it also has a full-fledged Cornfield of Terror! They always have fun activities going on so be sure to check out their schedule.


S

Sahl's Father Son Farm holds an impressive history in the Egg Harbor City area. It first started planting their crops all the way back in 1867. Come check out the rich heritage that is tied to this historic pick your own farm.

Santo's Organic Farms is a 100% not for profit environmental charity that uses the power of food to enhance the natural environment.


Secor Farms is a farm for all seasons. With a great selection of flowers and produce and a huge array of pick your own options the knowledgeable staff will make you feel right at home when you visit.

Located in Flemington Schaefer Farms is the perfect place to go picking farm fresh strawberries and grabbing some delicious ready to eat eggs at a great price.

Shale Hills Farms is the friendliest tree farm in NJ! Seriously it was rated by Good Housekeeping Magazine as the "Best Tree Farm in NJ." Come check out what makes it so awesome.

This sustainable family-run farm has some of the sweetest honey in New Jersey. Silverton Farms is a great choice for any of your locally grown farm-fresh produce.

Simonson's Christmas Tree Farm is a 3rd generation farm where you can choose and cut your own trees for the holidays. With trees of various sizes, you will find the perfect tree to fit in your living room.

Stoneyfield Orchard is a family-owned and operated farm where you can pick your own apples or peaches or have the friendly staff pick for you.


I grew up right next to Slope Brook Farm and let me tell you it is one of my favorite farms in the area. You can pick your own produce while getting to pet a number of different animals they have on their farm. Be sure to grab some farm fresh eggs when you visit.

At Stokes farm, you will find a small-town farm with a big city charm. with tons of fresh produce, you can pick yourself and a full-fledged winery that makes high-end wine you are sure to have a spectacular day when you visit.

Sun High Orchards always has high-quality produce that is always fresh. You can pick apples or pumpkins here during the right season or grab some phenomenal apple cider doughnuts that will keep you coming back for years to come.

Sussex County Strawberry Farm is the perfect place for any berry lover. In the fall they also have some of the best pumpkins in the county just be sure to get there before all the good ones are gone!


Specca Farms has been giving families a cheerful pleasant farm experience since the early 1950's sustainably growing the best, fresh local produce in the area.

Spruce Goose Christmas Tree Farm is the perfect scenic Christmas experience when it snows. You and your family will have a ton of fun picking out the perfect tree.
Supporting local organic food that goes direct from their farm to the stand Strawberry Hill Farm is a great place for strawberries and you might even get to check out some cool farm animals.

Stony Hill Farms has seasonal flowers, tasty baked goods, fresh fruit and vegetables, and tons of pick your own options. They even have a 10-acre corn maze for an extra fun day out on the farm.


Springdale Farm Market is Cherry Hill's only working farm. Once a land of rolling pastures, farms, and orchards this once scenic farm area was flush with farmland.


Solebury Orchards is well known for its high-quality fruit they grow. If you want peaches, apples, blueberries, blackberries, and other delicious fruits they have you covered.

Stiles Farm and Nursery is a great u-pick farm located in Cape May County where they have some of the most fertile soil in the state due to the region.

For over 105 years Stults Farm has actively farmed and the family takes pride in creating a beautifully preserved farm for you to visit.


T


Taylor River Side Farm is a picturesque homestead right on the Delaware River. Here you can pick fresh vegetables and fruit from this farm that was established in 1720!

Not only does Terhune Orchards offer a pick your own experience throughout the year, but they also are a full-fledged winery!

The Farm is a local chemical-free, a fourth-generation farm where you can get farm-fresh veggies and plants as well as fresh-cut flowers and berries. They are open seven days a week from 9 am to 6 so you can always stop by.


The Fir Farm has been a Christmas Tree Farm for over 40 years where you can pick your own tree or get some of the best 100% pure honey you can find in New Jersey.


V


Von Thun's Country Farm Market believes in creating a great relationship between their farmers and the customers that come to visit making this experience a good one any time of year you visit.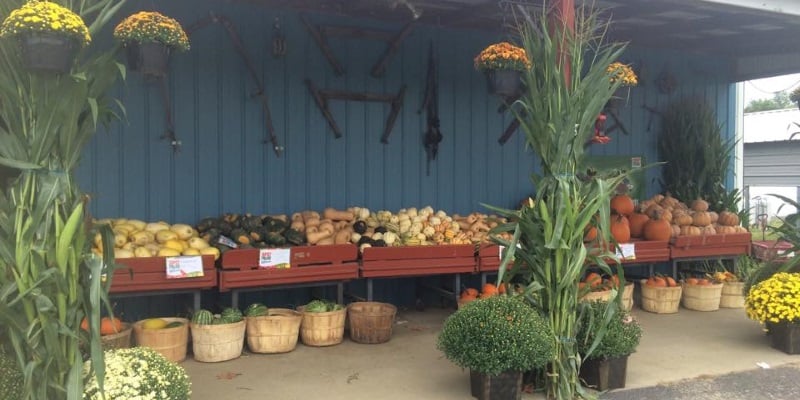 W


Wightman Farms
Wightman Farm is one of the best pumpkin patches in Morristown!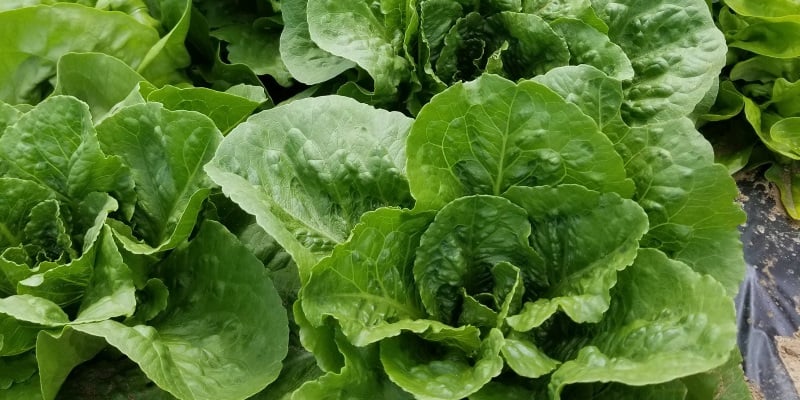 Since 1922 Wightman farms have aimed to grow the best produce in the county. From cherries to nectarines there's something for everyone. They even have hayrides in the fall for the whole family.


Wolgast Tree Farm is rated as one of the best Christmas tree farms in Somerset County. Run by a friendly and helpful staff you are sure to have a great time picking out your tree.


Wintertime Cooking!
When winter comes around, you may have to resort to your local grocery store for food shopping but that doesn't mean you can't still whip up some delicious meals. See some tips for cooking comfort food during the season because that's what everyone wants while snuggled in a blanket. Don't forget to bring out some hot chocolate!