See Our All New Fun Deals & Discounts of the Month!
Click Here
JERSEY SHORE LIMO TOURS
See The Jersey Shore Like Never Before
SIGHTSEEING TOURSROMANTIC TOURSBAR CRAWLS!

All Tours Are 6 Hours in Duration!
Let's Take a Ride on the Wild Side!
Crabbing in NJ | Best Times to Go and The Absolute Best Spots to Catch These Tasty Critters!
Grab your traps and get ready to have some delicious catches of the day. Crab traps come in a variety of shapes and types including boxed, pyramid, ring, commercial, and weighted hand lines. They are all made differently and commercial crab traps even require a license to use. However, all work, and that's what matters! The best bait to use is dead fish, chicken, and even hot dogs. On our Atlantic coast, you're most likely to catch a blue crab. Put our tips to the test next time you go on a crabbing trip in NJ
---
Want to Raise Your Credit Score? Try Sky Blue!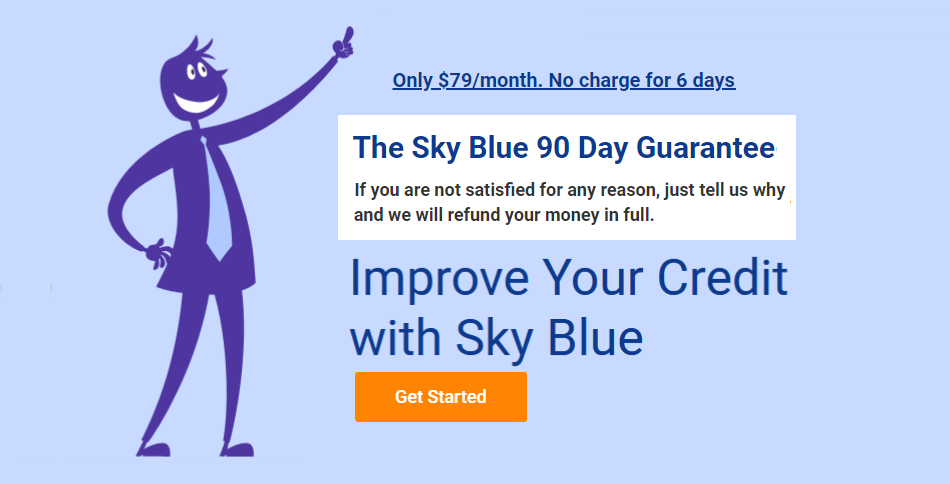 ---
All About Crabbing in New Jersey | The Complete Definitive Guide of When and Where to Go Crabbing
Best crabbing season is mid-March through late November

The best times of the year for crabbing are early spring through late fall.

Crabbing is a leisure activity and a favorite pastime for people in New Jersey to catch their own crab dinner.

New Jersey, like other major hotspots in America, has one of the best and most active crab seasons.

We have access to many varieties of crabs such as peeler crabs, hard crabs, soft-shelled crabs, and most famously, the blue claw crabs.


This complete guide will give you a full insight into this fun leisure activity and how you can get access to the best crabs.


Crabbing Supplies You Will Need

When thinking of supplies to get for a crabbing session, there is a basic list of which items you must have.

The minimum would be cooler with ice, bait, traps, and a net!

With these items, you can be sure to have the most successful crabbing experience.


Getting the Right Gloves

One of the common fallacies is that crabs can pinch off the fingers or toes of a human being with the force generated by their claws.

While their pinches and bites from crabs can hurt, this isn't true. However, you should still be prepared with the right pair of gloves.

A pair of welding gloves or thick rubber gloves will do great at protecting your fingers from crab pinches.


Using a Burlap Sack

This is one of the things that will be needed in order to keep your crabs alive long enough to cook them at home.

As you may know, a live crab is a good crab. However, if it dies too long before you cook it, it will no longer be safe to eat.

One of the best methods for ensuring an edible crab is to use a combination of an ice chest, burlap sack, and ice packs.

The burlap sack helps you keep the crabs alive for about 24 hours by allowing the free flow of oxygen to them and also keeping them cool with the addition of ice packs.


Bringing Along an Ice Chest

Ice chests or coolers are a pretty important aspect of crabbing. They afford the crab a safe and conducive environment.

The ice chest will help the crabs to remain edible and safe for consumption. Ice chests also pose as temporary housing for the crabs while you transport them.


It is worth noting that crabs should not be stored in a manner that allows for them to be stressed.

For this reason, the number of ice chests you bring should be enough to ensure that each of the crabs you find will have enough space to avoid stressing them out.

It is recommended that on average, you keep about 5 crabs in one Ice chest.


Make Sure You Have Enough Crab Traps and the Right Types of Crab Traps

Topless crab trap
Topless crab traps also make it easier for you to check how many crabs have been caught without running a great risk of getting pinched.

You can just turn the trap upside down, give it a shake, and the crabs come into the holding pot that you are using to measure them.

Ring net crab trap

Another form of crab trap is the ring net crab trap.

This trap helps to ensure that whatever is in your trap stays in your trap when you pull it out of the water.

It appears like a flat surface on the ocean bed but it has bait right in the middle.

This way, when it is pulled out, the mesh bottom creates a net cage that the crabs cannot escape from.


Square crab trap pots

The most common and widely accepted type of crab traps is the square crab trap pots.

They are regarded as the most effective for crabbing.

This is because they work so well at luring in the crabs and trapping them without leaving any form of an escape route.
Using the Right Bait

Baits are of the utmost importance supplies that you will need for crabbing. You must ensure that you use the right kind of bait to be effective in your crabbing session.

Crabs use their sense of smell to find food on the ocean bed and not their sight. Due to this fact, you must ensure that the bait is able to appeal to their sense of smell.


Since crabs are also very competitive and vicious, you must make sure that the bait is not easily torn apart.

Most crabbers use squid, fist parts, and chicken when crabbing in NJ.

You could also use cat food believe it or not!
Having a Measuring Device with You at All Times

With the irregular shape of the crab and the wake of the boat, it is difficult to get a good read on the measurement of a crab with your standard ruler.

This is why it is always important to have measuring devices around to ensure accurate and easy measurements.


Getting the right measurement helps to ensure you are not breaking any local laws surrounding crab fishing.


You Will Need Springs and Snoods

Springs will help you to secure your bait to your trap. You can do this by finding a tightly coiled medium piece of string with loops or hooks on both ends.

You can then place your bait under that string, after securing both ends of the strings to the corners of your trap.

Snoods help you to effectively secure your bait to the trap.

You can easily do this by taking a strong and thin piece of rope, creating a loop around the bait that you're using, and tightening it firmly to the bottom of your trap.
Be Sure You Have Your Crabbing License

This is one of the most important things to put in place for your crabbing sessions.

Not having your crabbing license can result in having to pay hundreds of dollars in fines.

You could get in more legal trouble than this, as well. Instead of going without your crabbing license, you should take the extra time and money to make sure that you have it.

Getting the license is going to be far cheaper than any fines that you will have to pay for not having it.
You can find out the information on licensing permits for crabbing in your area by simply checking online.


Other Supplies You Might Need for Crabbing in New Jersey

One of the extra supplies you might need for your crabbing experience is an extra line. This helps to prevent the problems that may arise due to the wear and tear of equipment that you may have been using for a while.

In addition, if you leave your line underwater for a long period of time, it could wear down, as well.

You might also need to bring ropes of different thicknesses, depending on the aspect of the trap that you need to repair.

Other crabbing supplies that may be included in your crabbing trip are milk crates and bait bags, which both help to preserve the lifespan of your bait.
Best Times to Go Crabbing in New Jersey
The morning hours are preferred if you want to have the best chance to catch these delicious crustaceans.


In the Delaware Bay and tributaries, blue crab season spans from the 6th of April to the 4th of December.

Crabbing is prohibited in the Newark Bay complex, but it is allowed in all other New Jersey waterways between the 15th of March and the 30th of November.
Best Places to Go Crabbing in New Jersey

If you are looking to go crabbing in New Jersey and are expecting to have some of the best experiences, then here's a list of places that you would absolutely enjoy.
Best Places to Go Crabbing in Monmouth County
Keansburg Fishing Pier in Raritan Bay - You can easily find crab surrounding the pier and get good results if your scoop of the net can get near the pilings.


Navesink River in Rumson - They provide boat rentals near the oceanic ridge.

You can rent a boat for crabbing at the Red Bank Marina.
Best Places to Go Crabbing in Ocean County
Bass River Bridge area, New Gretna - This is an especially good area for kids.


Berkeley Island County Park - This is also a good area for crabbing. They have a playground for children and have a lifeguard-patrolled beach around the park.


Rt. 539 & Green Street, Tuckerton - This area is good for crabbing and appropriate for young children.


Seaside Heights, Barnegat Bay - This is located on the Cranberry inlet. This bayside possesses two docks that make for a very nice crabbing experience. They also have car boat rentals and a food concession stand.


Good Luck Point, Bayville - This point is just south of the seaside bridge and is also good for crabbing.


Best Places to Go Crabbing in Atlantic County

One of the best spots on around the Jersey shore for a great crabbing experience is the waters surrounding Somers Point NJ. These areas include Great Egg Harbor Bay, Great Egg Harbor River, Patcong Creek, Steelman Bay, Peck Bay, and Scull Bay.

One of the largest crabbing tournaments in the area is also found on Somers Point. This event has grown over the years to accommodate more than 40 boats, as well as 100 crabbers per year.
You can also go crabbing at Route 9, Absecon near the Holy Spirit High School.


Best Places to Go Crabbing in Cape May County

You can go crabbing at Cape May National Wildlife Refuge. This can be found along the creeks on Ocean drive between Cape May and Wildwood crest.

The Grassy Sound Marina Wildwood is also a great spot for crabbing. They usually charge users a small admission fee. However, they do provide users with various needs such as landing nets, a picnic area, and a toilet facility. Finding blue claw crabs are common in this area.


Best Places to Go Crabbing in Cumberland County

A very nice area to crab in boats is Dividing Creek, Route 553 at the bridge. You can easily rent boats at one of the several boat rentals around the area.
This area is suitable for families. They offer a picnic area, as well as bathrooms and clean up stations.

Each of the boat rentals comes with a boat, oars, a crab net, an anchor, and life jackets for every member of the crew involved in the crabbing session. They offer the best customer service and help to ensure that you get an amazing crabbing experience.


Crabbing Regulations for Recreational Purposes in New Jersey

Some of the crabbing regulations for recreational purposes in New Jersey that you should be aware of include the following:
If you don't have a license, you may take crabs with hand lines, manually handled collapsible traps, or scoop nets.


A license is required for crabbing using crab pots or trotlines.


One bushel is the maximum limit of crab harvest in a day.


Any female crab that may have her spawn or eggs attached must be immediately released back into the water.


The permitted sizes of crabs allowed are as follows: Shredder or peeler crabs should be 3 inches. Hard crabs can be 4.5 inches and soft crabs can be 3.5 inches. All these measurements must be duly noted and done from end to end.

Be sure to follow all of these regulations to avoid any fines or legal repercussions.


Crabbing License Fees

Some of the license fees that you might need to know about include the following:


Resident Senior (62 and older) - $2.00
Non-Resident Recreational Shellfish License $20.00
Resident Recreational Shellfish License - $10.00
Lifetime Recreational Shellfish License - $2.00
Recreational Shellfish License (Resident/Non-Resident) $2.00
Juvenile (under 14 years of age) - $2.00
Non-commercial Crab Pot License - $2.00

Now that you know more about crabbing in New Jersey, you can have the best crabbing experience of your lifetime.
Frequently asked questions
What is the best bait for crabbing?
Food items like squid, salmon, shad, razor clams, fish heads, and chicken are good bait when crabbing in NJ.


What is the best time of day to go crabbing in New Jersey?
If you are looking to go crabbing in NJ, the early morning hours between 4:30 a.m. and 8:30 a.m. are considered the best times. Crabs are most active during this time frame.


What is the best time of the season to go crabbing in NJ?
Crabbing season typically runs from mid-March and lasts through late November in NJ. This is when the crabs are most plentiful and when they are bigger and meatier. But you can catch crabs year-round in NJ.


What supplies do I need to go crabbing in NJ?
The essentials include gloves, ice chests, bait, crab traps, burlap sacks, snoods and springs, a pre-cut measuring device, and most importantly, a crabbing license. With these items, you can be sure to have the most successful crabbing experience.


How do I ensure that crabs are fresh and edible when I get them home?
Wrap live crabs in burlap sacks and pack on ice. Burlap allows a free flow of oxygen and will ensure that your crabs stay live until you cook them.


What are the best crab traps to use in NJ?
It is often recommended in New Jersey to use the topless crab trap. These traps are very effective and because they can be stacked on top of one another. This ability to be stacked makes transportation and storage of these traps much easier and more convenient. Topless crab traps also make it easier for you to check how many crabs have been caught without running a great risk of getting pinched.

What are the best places to go crabbing in NJ?
The Keansburg Fishing Pier in Raritan Bay is a great spot. The Navesink River in Rumson. The Bass River Bridge area, in New Gretna, and the Cape May National Wildlife Refuge are all great spots for crabbing in NJ.

Hunting For Land-Lovers
If seafood isn't your game, try hunting in NJ. We've provided all the information you may need from licensing to zones to classes you may want to take. Head into the woods with all your equipment and all the information you need to know so you're at the right places at the right times.