See our All New Jersey Shore Limo Tours
Click Here
JERSEY SHORE LIMO TOURS
See The Jersey Shore Like Never Before
SIGHTSEEING TOURSROMANTIC TOURSBAR CRAWLS!

All Tours Are 6 Hours in Duration!
Let's Take a Ride on the Wild Side!
Campgrounds To Visit Where You Can Experience The Outdoors While Camping With Friends or Family in NJ
Grab a sleeping bag and tune into the outside world. Whether you're traveling by RV, renting a cabin, or simply setting up a tent, there's no wrong way. It'll bring you closer to the world around you and is a great activity for families. Of the many acres of wilderness in NJ, we've featured some of the best ones that you can visit during spring, summer, fall or winter.
These Campgrounds are Perfect For RV's!


Seashore Campsites and RV Resort
720 Seashore Rd, Cape May, NJ 08204
1-877-817-5697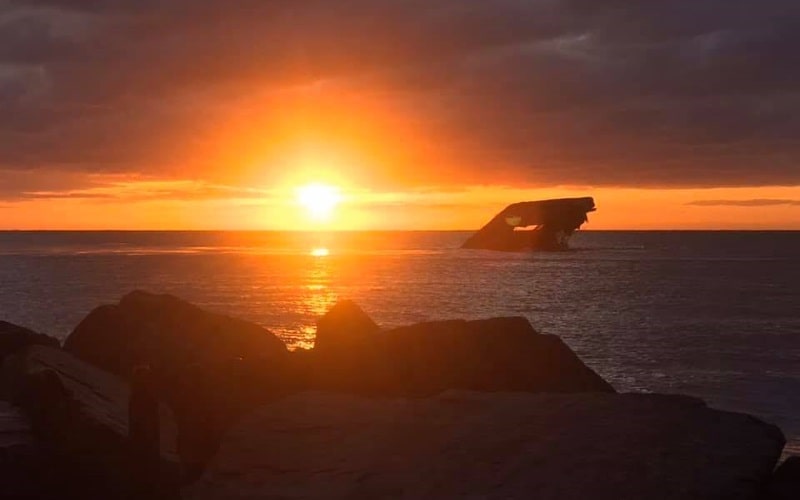 This spacious RV site is able to accommodate campers up to 45 feet and offers full hookup sites for both water and electricity. Here you will never be unconnected from the web with their wifi and cable hookups. But what fun is that when you are out camping? Get in touch with nature with full lake access, pits for a cozy night around the fire, beach access and even a miniature golf course!

Their goal is to "Provide an exceptional guest experience with a fun and friendly atmosphere, bountiful amenities, and irresistible local attractions." and it shows through the staff's hospitality and the beautifully clean and serene campsite right on the water just a hop skip and a jump from all the attractions Cape May and Wildwood have to offer.
---
Pine Haven Camping Resort
2339 Route 9 North, Cape May, NJ 08210
609-624-3437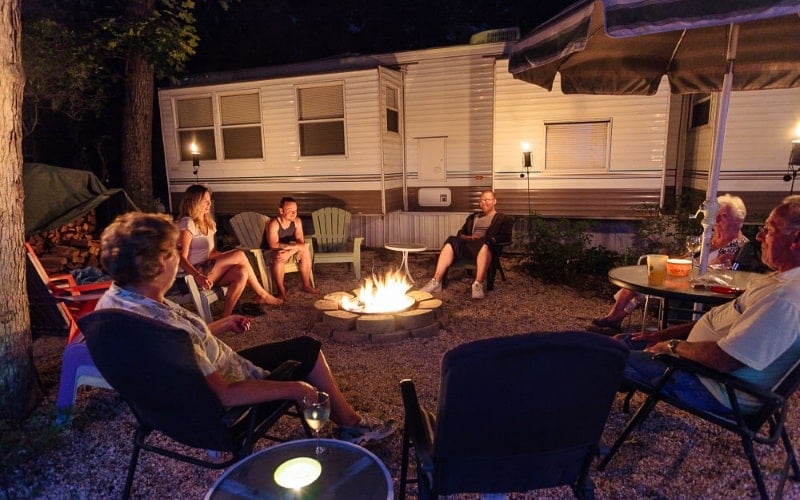 When you camp at Pine Haven Camping Resort you are greeted by a beautiful lake surrounded by sandy beaches and beautiful forested areas, perfect for a swim or casting a line to catch fish. Just a few miles from the Atlantic Ocean Pine Haven is located right between Atlantic City and Cape May.

If you just wanna float around their large pool or play some basketball or volleyball this campground has you covered. Not only do they offer you everything you would want to do outdoors, but they also offer amenities like modern laundry facilities, LP gas, and wifi. Situated among acres of pine and oak woods, this is the premier family vacation destination right by the Jersey Shore with seasonal vacation sites, luxury cabin rentals that provide an affordable alternative to a hotel room.


---
Holly Shores Camping Resort
491 US Route 9 South, Cape May, NJ 08204
1-877-494-6559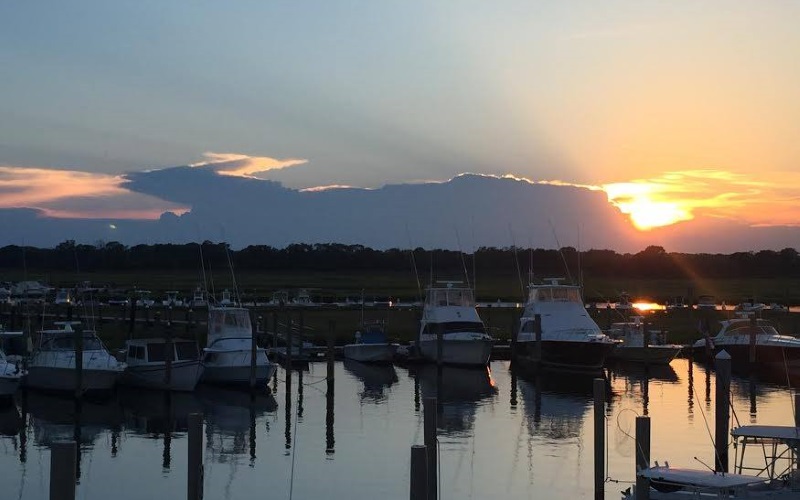 Holly Shores Camping Resort offers the finest in family camping. Set on a peaceful 38-acre woodland setting just a few minutes from the Jersey Shore, Wildwood and Cape May, it is in the perfect location for a fun family trip or a secluded getaway from the bustling and stress of everyday life.

Offering all the comforts of home and modern conveniences like air-conditioned cabins, a heated pool, and hot tubs, a large dog park and fishing lakes you won't be missing anything while you enjoy your vacation.

Holly Shores has won a ton of awards and high ratings and take pride in the customer service and camping experience they offer. So if you are looking for an RV park/campground in southern NJ this is a safe choice for a great time.
---
4 Praiseworthy Family Campgrounds to Consider When Hitting Up The South Shore Regions of Wildwood and Cape May NJ


Acorn Campground
419 Route 47 South, Green Creek, NJ 08219
609-886-7119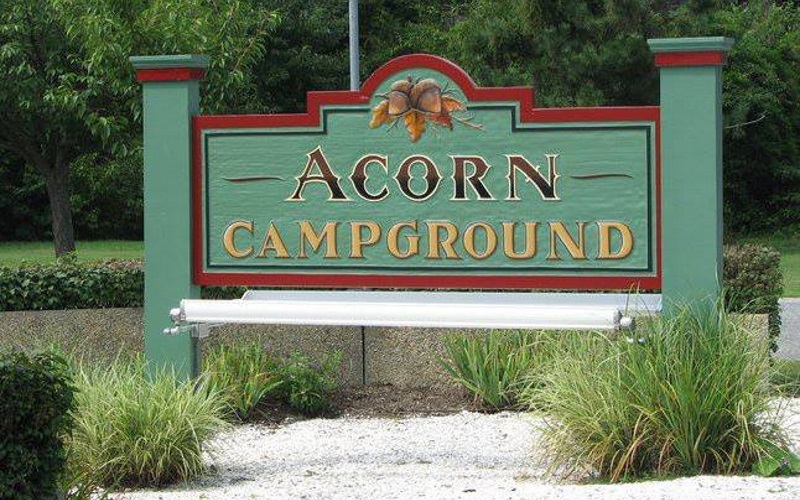 If you are looking for that perfect spot for a family camping trip Acorn Campground is the place to go, be sure to pack what you need for smores and be ready to make some memories. With seasonal camping minutes from Wildwood and Cape May, Acorn Campground offers nightly and weekly rates that are easy on the pocket. But how do you put a price on lasting family memories?

Offering on-site amenities that cover all your wants and needs of a campground, Acorn Campground is dedicated to providing a fun and safe camping experience for the whole family. Founded in 1981 they have been providing phenomenal camping experiences ever since.
---
Depot Travel Park
800 Broadway, West Cape May, NJ 08204
609-884-2533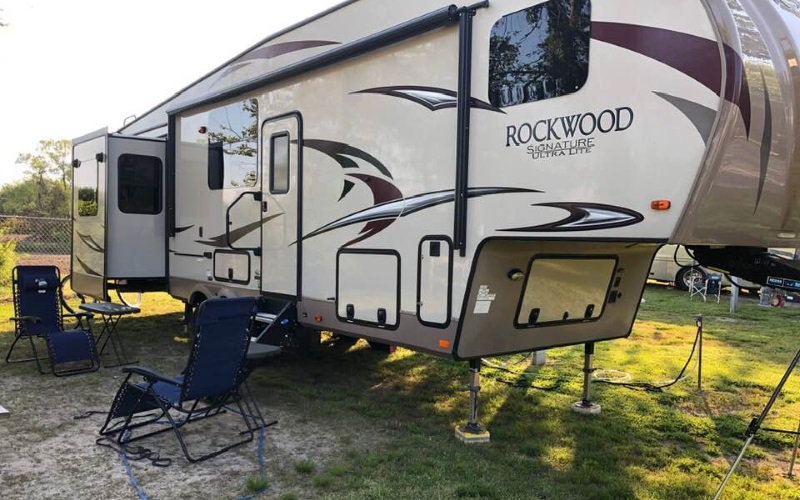 The Depot Travel Park is committed to being socially responsible by prioritizing the health and welfare of its guests and residents. Family owned and operated since 1972, they have provided local and cross country campers with amazing camping experiences at an affordable price.

Sporting a 240 tent and RV sites that are situated in a peaceful and fun environment they ensure your stay will be relaxing and enjoyable. Just a short drive from everything Wildwood has to offer you are sure to be right by the action or right out of it depending on your mood. "Whether you want to do it all or nothing at all this is the place to make your vacation a memorable one."



Cape May KOA
669 U.S 9, Cape May, NJ 08204
609-884-3567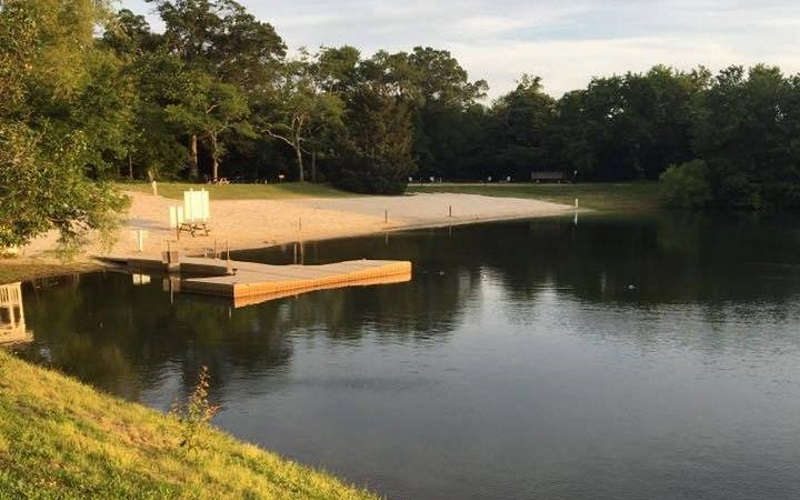 Located just minutes from the Jersey Shore, Cape May KOA is the perfect location for you next family vacation. With spaces for RVs, a large tent site for primitive camping and deluxe cabins you can find the perfect level of comfort for your family.

With a full playground and basketball court, your kids will always be engaged and have something to do. Close to beautiful Cape May and only fifteen minutes from the exciting Wildwood Boardwalk, The Cape May KOA is right in the middle of all the fun summertime action.
---
Shell Bay Camping Resort
227 W Shellbay Ave, Cape May Court House, NJ 08210
609-465-4770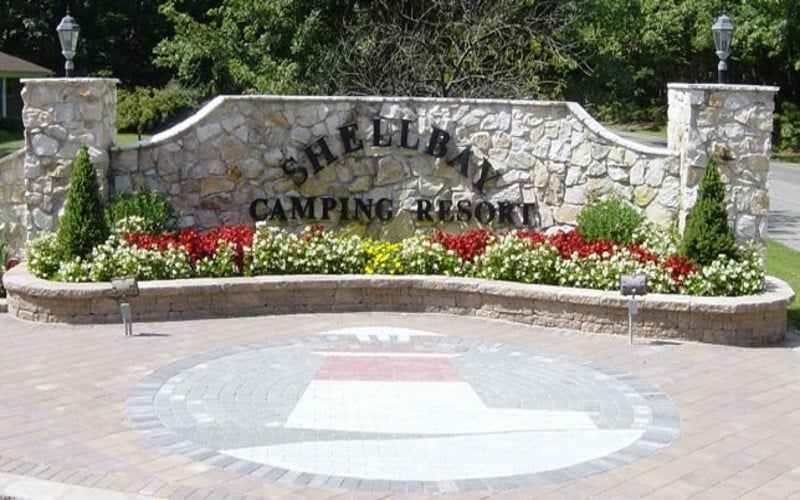 Open May 15th through September 30th, The Shell Bay Camping Resort is a premier camping location in Cape May Courthouse. With Amenities to make your stay as comfortable as possible like wifi, cable tv, full snack bar, and air-conditioned cabin rentals you will feel right at home while away from home.

Sporting a ton of activities for the whole family you and your kids will be engaged and entertained while swimming, playing one of their numerous games like miniature golf, tennis or shuffleboard to name a few you will enjoy getting in touch with nature without sacrificing any of the comforts are expected from a fun vacation.
---
The Top 5!
We've narrowed down our selections even more to find the five best places for outdoor camping. Some even feature awesome amenities that the kids will love being able to take advantage of!