Romantic Getaways in New York
Home
/ Romantic Getaways in New York
Romantic Getaways in NY
A Weekend Getaway in Upstate New York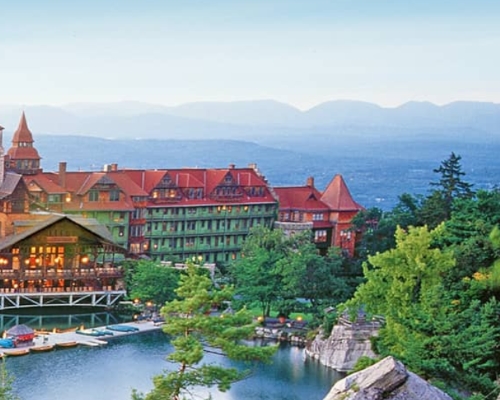 Mohonk Mountain House in Upstate New York
One of the most romantic getaways in Upstate New York
Treat yourself to the magnificent enchantment of Mohonk Mountain House. Built on the deep-blue waters of Lake Mohonk in 1869, this grand 265-room Victorian castle is one of America's oldest family-owned resorts. Discover thousands of acres of pristine forest and winding trails. Located just 90 miles north of New York City and only an hour from many parts of Northern New Jersey on the Shawangunk Mountain Ridge.
There is so much to do on the Shawangunk Mountain Ridge
As a distinguished favorite among Hudson Valley hotel resorts, Mohonk offers access to 85 miles of hiking trails, tennis, midweek golf, lake swimming, boating, ice skating, cross-country skiing, snowshoeing, children's programs, and so much more for an all-inclusive room rate. Weekend golf, horseback riding, carriage rides, and spa services are also available.
A Romantic retreat that the two of you will never forget
Come take beautiful garden walks, or sip on afternoon tea, take history tours through the rambling Mohonk Mountain lodge. Come relax in our beautifully appointed Hudson Valley accommodations, and experience rejuvenation of body, mind, and spirit in an incomparable setting: There are many other activities that truly can transport lovers back to the way that romantic life used to be.
Mohonk is closer than you think!
Located on the Shawangunk Ridge in the heart of the Hudson Valley
Only about one hour from Northern New Jersey
90 minutes from Manhattan along a scenic highway route
25 miles from Stewart International Airport in Newburgh
80 miles from Albany International Airport
They offer many different types of Rooms and Packages... The choice is yours
Lovely Cottages that are secluded from the lodge
Tower rooms with your own balcony and fireplace
Victorian rooms or Mountain View Suites
Rates for all rooms include three meals and afternoon tea
Kids are welcome too! Check out their special offers for Kids
Romantic Getaway Itinerary in Manhattan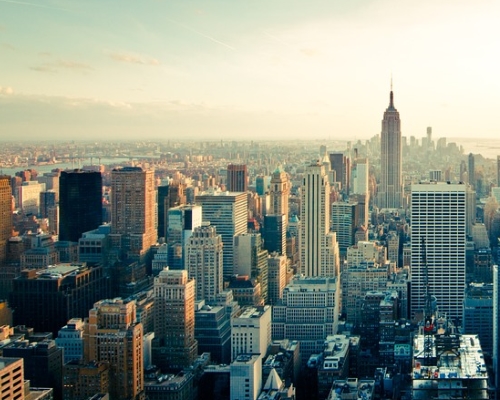 7 AM
Have breakfast in Ellen's Stardust Diner. Where the waitresses sing!
8 AM
Start off your day with a romantic Horse and Carriage tour through Central Park. See the lush lawns and beautiful lakes.
9 AM
Go to the Central Park Zoo
11 AM
Rent a bike from Central Park.
12 PM
Visit Jekyll and Hyde's - One of the coolest theme restaurants in New York
1 PM
Hit the streets of Greenwich Village, nestled between lower and mid-town Manhattan. Walk around the Sixth Avenue and Christopher and Bleecker street area and enjoy all the old shops, jazz cellars, coffee houses and boutiques. Jazz clubs in the Greenwich Village area include the Blue Note on 131 West Third Street- The Bitter End on 149 Bleecker Street and the Village Gate on 160 Bleecker Street.
2:30 PM
Circle Line Cruises sightseeing around Manhattan
4 PM
New York Aquarium see dolphins and sharks up close
5:30 PM
Take an elevator to the top of the Empire State Building 212-736-3100
6:30 PM
Have dinner in Little Italy
8 PM
Take in the best off-Broadway play in New York. Wicked. If you can only see one show while visiting NYC....This is the show!
9:30 PM
Take a Chauffeured Tour of NYC in a Classic convertible.
10:30 PM
Have a nightcap at the View Lounge NYC's only revolving rooftop lounge-at the Marriott Marquis in Times Square. Stroll around the late night bustle of Times Square.
Midnight
If you haven't already turned into a pumpkin. You can go back to your hotel. We recommend The Refinery Hotel. P.S. - The Hotel has the nicest rooftop bar in all of NYC.