Romantic Day Trip in Princeton NJ
Home
/ Romantic Day Trip in Princeton NJ
Romantic Day Trip in Princeton NJ
Princeton is a very beautiful, historical town located in Central New Jersey. If you go, make sure to visit the free art museum at Princeton University. Princeton is only about one hour from NYC. We hope you enjoy this complete 2 day romantic getaway itinerary in Princeton NJ.
DAY 1
7:30AM
PJ's Pancake House
(609) 924-1353
Where: 154 Nassau Street, Princeton NJ
What: PJ's pancake house has been a famous cultural icon for over 35 years. Trusted Patrons over the years have carved their name into the tables. Get there early, as the waiting line can come out the door and down the street. Opens at 7AM everyday.
9:30AM
Princeton Record Exchange
(609) 921-0881
Where: 20 South Tulane Street, Princeton NJ
What: One of the best used record stores in New Jersey. Come in and browse over 160,000 of rare Lp's and used CD's. Many CD's are priced under $5 with an unbelievable selection of over 2000 CD's priced at just $1.99.
After Breakfast you can wander around the Palmer Square Shopping area. There are many fine stores and shops all within a small walking distance. Make sure to visit the Princeton Record Exchange where you can browse thousands of rare Lp's and used CD's.
12:15 PM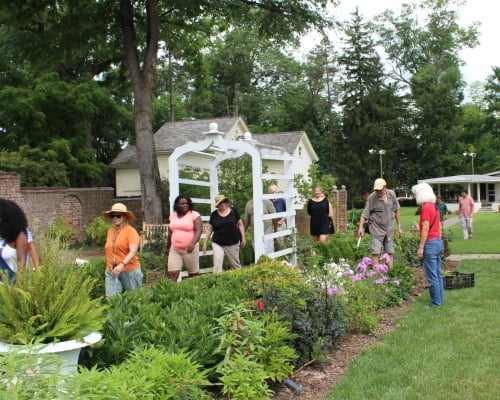 Morven Museum and Gardens
(609) 924-8144
Where: 55 Stockton Street, Princeton NJ
What: Tour a beautiful 18th Century home, that was actually the former NJ governor's mansion, of days past. Learn rich history of the mansion and view the rooms. The outdoor Garden is lovely, and not to be missed. Tours at 12:15 1:15 and 2:15 everyday. Closed Monday and Tuesdays $5
2:00 PM
Triumph Brewery Lunch Recommendation
(609) 924-7855
Where: 138 Nassau Street
What: A terrific little brewery with very good food. Try one of many freshly brewed beers. Live entertainment Wednesday through Saturday night.
You can walk right across the street to.......
3:30 PM
The Art Museum at Princeton University
(732) 258-3788
Where: McCormick Hall on the Princeton University Campus accessible from Nassau Street or Prospect Ave.
What: An extensive collection of European painting and sculpture from the Middle Ages to the 20th century as well as of American art. Tuesday ?Saturday: 10:00 a.m. ?5:00 p.m. Sunday: 1:00 ?5:00 p.m. Closed Mondays Free!
You can walk over to Alchemist and Barrister and have a drink.
5:30 PM
Alchemist and Barrister
(609) 924-5555
Where: 28 Witherspoon St, Princeton
What: An upscale type saloon where you can rest your feet and have a drink or appetizer.
7:00 PM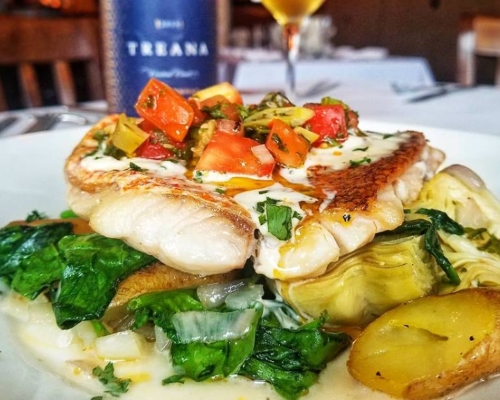 Witherspoon Grill Dinner recommendation
(609) 924-6011
Where: 57 Witherspoon St.
What: One of Princeton's finest restaurants serving high end American Cuisine.
9:00 PM
After Dinner, you can head back over to Triumph's Brewery, for some Live entertainment.
11:00 PM
Nassau Inn Lodging recommendation
(609) 921-7500
Where: 10 Palmer Square, Princeton
What: The historic Nassau Inn is one of New Jersey's premier hotels. Since 1756, the Nassau Inn has been the meeting place of distinction in Princeton, well known for its gracious hospitality and elegant facilities. It is conveniently located in the heart of downtown, directly across from Princeton University. If you still have it in you, you could have a night Cap downstairs at the Yankee Doodle Tap Room at The Nassau Inn.
DAY 2
9:00 AM
Terhune Orchards
(609) 924-2310
Where: 330 Cold Soil Road, Princeton
What: Terhune Orchards grows over 35 crops on 185 acres. About half the farm is devoted to orchards. You can visit and take a leisurely stroll around the farm and browse the orchards and Farm animals. During certain times of the season, you can pick your own fruit. Check out their Pick your own fruit schedule. The Farm market is Open year round 9AM- 5PM (6 PM Sat and Sun)
10:30 AM
Princeton Public Library
(609) 924-9529
Where: 65 Witherspoon St
What: The Princeton Public Library is gorgeous and definitely worth checking out. Spend time exploring the endless collection of great literature.
12:00 PM
The Ferry House Inn Lunch Recommendation
(609) 924-2488
Where: 32 Witherspoon Street, Princeton NJ
What: Located in the heart of downtown Princeton, The Ferry House has earned a reputation for culinary excellence, specializing in Innovative French-American Cuisine.
1:00 PM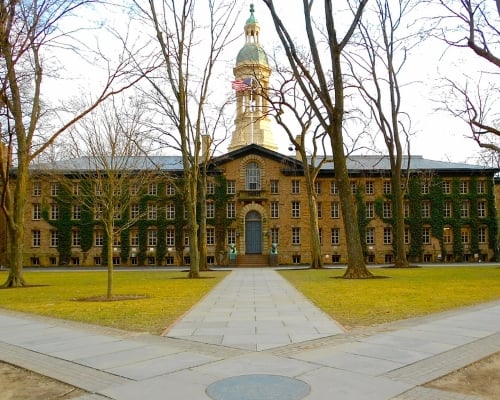 Tour of Princeton University
Tours are available
Mon - Sat 9:45 AM, 11 AM, 1 PM & 3:30
Sun 1 PM & 3:30.
Group tours by appointment. (609) 258-3060 Meet at First Campus Center Welcome Desk, 1st floor.
After your tour you can drive 15 Miles- about half an hour by car- To The Unionville Vinyards.....
3:00 PM
Unionville Vineyards
(908) 788-0400
Where: 9 Rocktown Road Ringoes, NJ
What: One of New Jersey's Premiere Wineries. Visit their newly expanded winery and enjoy a complimentary tasting of premier, handcrafted wines.
Open all year! Visit them Thursday thru Sunday from 11:00 am to 4:00 pm.
6:00 PM
Tiger Noodles Chinese Restaurant Dinner Recommendation
(609) 252-0663
Where: 260 Nassau Street
What: A very small but classic Chinese restaurant in Princeton. Outdoor seating is available in the warmer months.
8:00 PM
Catch a rising Star Comedy Club
(609) 987-8018
Where: Hyatt Regency Princeton ~ 102 Carnegie Center
What: Comedy shows Wednesday through Saturday 8PM and 10:30 PM. Dinner show Packages are also available.
Other Nearby Attractions
Of course, these are just suggested Itineraries. The best part is you can customize the Itinerary to your liking or as your schedule permits! Below are some other recommended attractions in the area.
McCarter Theatre Professional Theatre with many plays and live shows. Check out their upcoming event calender. 91 University Place 258-2787
Historic Drumthwacketet 1835 Official residence of the Governor of New Jersey. 354 Stockton Street (Rt 206), Princeton. Open: Wed 12-2. (609) 683-0057
Historic Rockingham 1702-1710 This farmstead home contains a fine collection of 18th-century furnishings and kitchen garden Route 603 Laurel Ave. Kingston. Call 609-683-7132 for days and hours the site is open.