Magicians in NY
Bring the magic to your child's next birthday party by hiring one of New York's best children's magicians. See our complete list below to find one in your area!
---
Magic Beyond Imagination - Serving all of NY, NJ, and CT tri-state area
631-757-4206
Amaze, Amuse & Inspire Your Audience!
You must see the looks of wonder and sounds of laughter from your audience, to realize the impact this show has on your event! Amazing magic & illusions, incredible mind reading, clean comedy, participation, optional dramatic fire eating and more, customized for YOU! "Magic Beyond Imagination!" A unique entertainment experience makes your event unforgettable! The performance creates a wonderful sensation, with the audience as the stars, and they say "WOW!". Robert McEntee has thrilled audiences in the tri-state area and even Canada for over 20 years and brings his experience to you. Each show is specifically designed for the audience and objectives of the event. A sophisticated, interactive strolling performance is perfect for cocktail hours/receptions, with breathtaking "close up" magic, incredible mentalism, floating objects, and/or dramatic fire eating & more! A larger performance, such as the highly acclaimed "Miracles of the Mind!" show is the ideal after-dinner or corporate presentation. Your audience will not stop talking about the incredible illusions & magical inspiration. Everyone thanks YOU for the successful results!
---
Cool Magic Guys - Serving all of NY and the Tri-state Area
800-735-4412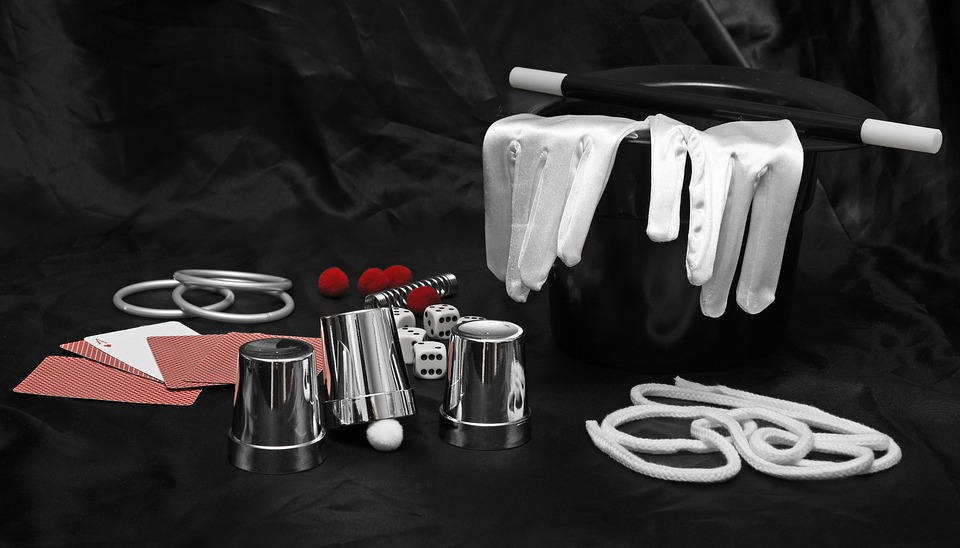 New York Magic and Comedy parties for kids of all ages!
Steve uses his unique sense of humor to entertain all ages. He brings excitement to any occasion using attractive props including silks, ropes, balloons, and even water! Steve will amaze your guests with his trained doves, which magically appear at every show! If you'd like something more exotic than doves and rabbits, ask about our specialized magicians who use other types of animals in their show such as macaws, and canaries. Steve incorporates a unique blend of magic and comedy suitable for all ages. Steve's performances are always very visual, always keeping up with the latest trends in magic and comedy. Lots of audience participation will keep the kids entertained all afternoon. Professional and reliable with 25 years of experience!
---
KidsEntertainment.com - Serving Manhattan, Brooklyn, Long Island, Queens, Yonkers, and the Bronx!
516-900-2678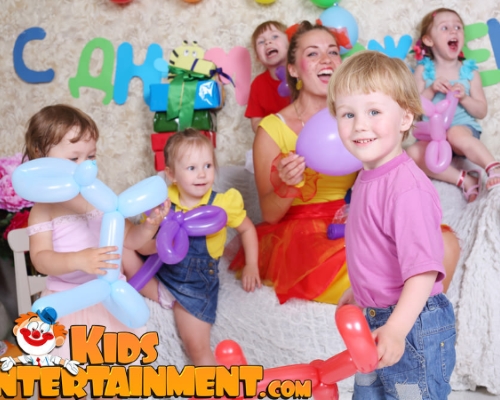 One of the Best Children's Magician Services in NY!
You'll amaze your guests when you hire a magician in New York from Kids Entertainment. Our kids birthday party magician options allow you to make your party the talk of the town. When you hire a magician in New York, you can be sure that they will have the experience needed to keep the crowd entertained and at ease. They are friendly and interact well with the kids so that they feel involved in the action. Whether you are trying to bring memories to your kids' lives or you just want them to have a great time, Kids Entertainment has it all.
---
Clowns.com - Magicians Entertaining All 5 Boroughs
516-577-0000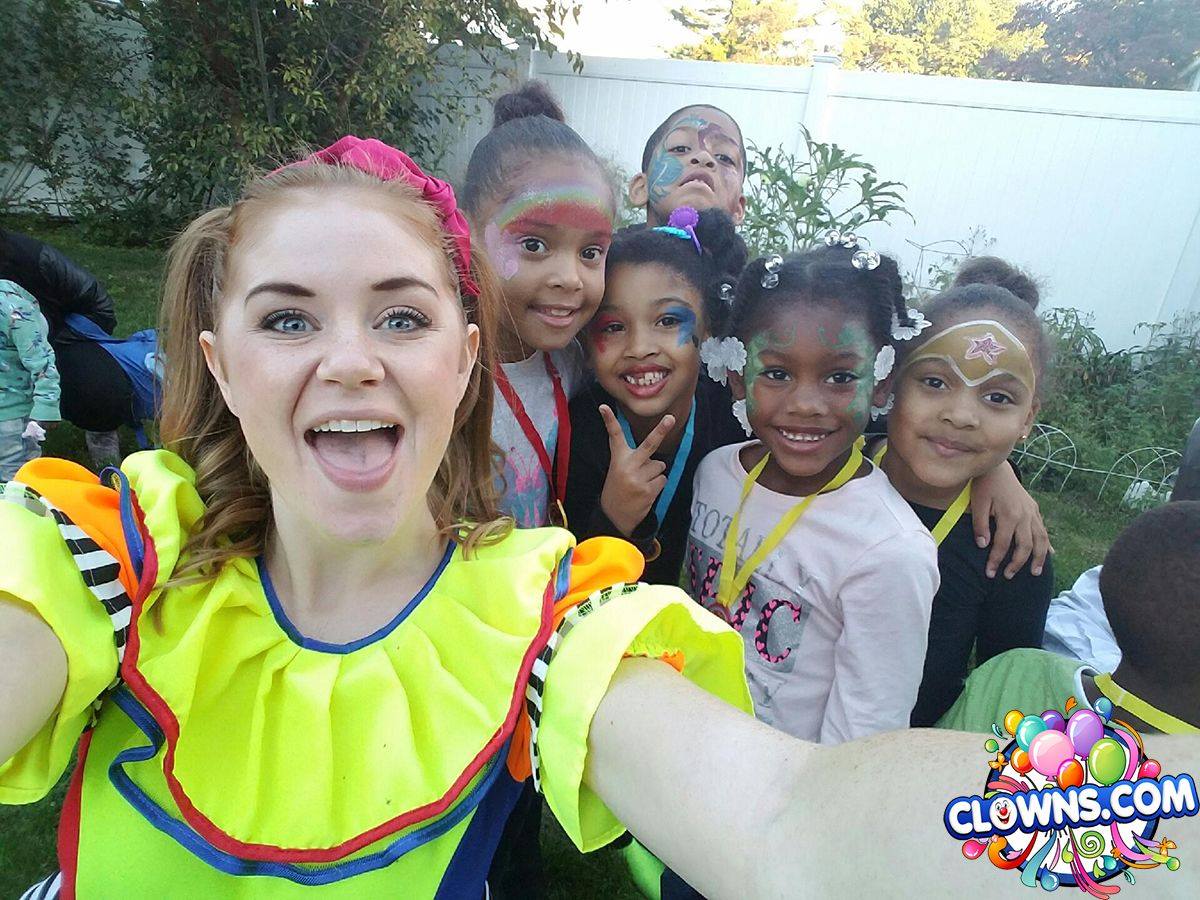 Providing Fun Entertainment for the Entire Tri-State Area!
When you're looking for magicians in New York, look to Clowns.com. Our kids birthday party magicians allow us to make your party the talk of the neighborhood. When you hire a New York magician, you can be reassured that they will have the experience needed in order to keep the crowd entertained throughout their performance. They are friendly and interact great with kids. When you're looking to make a special event memorable, consider all of the experience and offerings of Clowns.com today. Visit our website for more information.
---
The Arnie Kolonder Magic Theater - Magician in NY for Kid's Parties
212-582-2633
Magician in NY for Kids Birthday Parties!
When you are looking for a New York magician who will delight the children at your party with funny antics and fascinating magic, look no further than Arnie Kolonder! This professional magician and actor weaves magic into classic fairy tales and stories so that children are not only enthralled by his amazing tricks but also have fun seeing a story come to life. Audience participation is a must during Arnie's shows, so all the children will have a blast. Puppets, balloon twisting, songs and dances can be incorporated in with the magic shows depending on what story you choose to have at your party. Even the adults will have fun!
---
Real Magic is an Art - Serving Long Island and 5 Boroughs of NY
631-643-4386
Fun NY Magic shows with live animals!
You'll be delighted with a great hour of the best of Magic. Starts with a choreographed routine of magic to music. You will see many tricks and effects as several live doves and bunny rabbits magically appear and then disappear. Immediately follows a comedy magic segment where our energetic & personable magician will call for volunteers to assist and its comedy and magic that will both thrill and leave you laughing. You and your guests will be able to pet the doves and rabbits and also get sculptured balloons. Great NY Magician for the young and young at heart!
---
Charlie Magic - Long Island Magician serving all 5 Boros
516-496-8071
New York Magician with 25 years in the Business!
Charlie Magic has been passionate about magic since he was a young boy, ever since he has been entertaining family and friends with his unique magic tricks. He made his passion his business and has been entertaining New York for over 25 years! Whether it is a private function, a fundraiser, a birthday party (all ages), family get together or anything in between, let Charlie Magic make it extra special! He serves Long Island and all 5 boroughs of New York.
---
Magic of Marco - All of NJ Tri-state Area!
973-989-0255
One of the premier Magicians in New York!
I'm a Close-up Magical Entertainer. I stroll events performing Las Vegas style sleight of hand classic close-up magic as well as performing a stand-up parlor/cabaret style shows. My performances are all interactive with a comedic edge. I'm looking for any bookings for corporate, private, children of all ages, family, or adult events. The Ultimate In Magical Entertainment! Visit my website to find more information and book your next NY Party Entertainment! A nationwide Magician with a personalized approach to NY Parties!
---
John's Magic - Available for Any Event in NY!
1-800-269-1106
John Carlson was a New York City police officer who once got in trouble for driving with a dummy in his patrol car. For years, Carlson has also been doing magic! He is a professional magician and ventriloquist that will come to your NY party and entertain the guests for hours. See cool magic with his comedic and eye-widening performances.
---
Steve The Magician - Best Children's Magician in NY!
718-966-2442
Covering NYC, Westchester and Middlesex Counties in NY, Ocean, Monmouth, and Somerset Counties in NJ and the entire tri-state area, you can easily find a magician that covers your area. An experienced magician, like Steve himself, will come an amaze your guests. Steve can also offer magic classes and lessons, themed magic shows, and more. Every child can be a part of his cool show.
---
Mario The Magician - Great Magician Servicing All of the Tri-State Area
917-605-0662
Mario The Magician is currently on tour with David Blaine, but he can also provide you with an awesome party performance. Maro is based in the NYC area and will travel anywhere to give you the magic show of a lifetime. Not only is he a magician, but he's a maker too! He builds all of his own props and gimmicks, creating a show you won't find anywhere else.
---
Kevin Gough - Magician serving the Hudson Valley area
845-518-4915
Kevin Gough has been performing magic professionally since the age of 16. Featuring unique tricks only Kevin can do, your party can experience a magician unlike any other. From live butterflies to the classics tricks kids will love, Kevin will give you the magic show that will open your eyes to the wonder of magicians. Experience the magic of Kevin's World!
---
The Magic of Virgil - Cool Magic for NY Events!
315-484-7445
Using illusions and audience participation, Virgil will give you a magic show that is sure to hold your attention. From shows in NY to shows out of the country in Bermuda, London, Russia, and Mexico, Virgil has performed for all types of audiences. If you're looking for someone easygoing, someone who can juggle, perform comedy, and do so much more, you just have to choose Virgil!

---
David Funn - Over 27 Years in the NY area!
516-334-6636
David Funn has been performing magic for over 27 years! Servicing Nassau County, Suffolk County, NYC, Westchester County, Connecticut, and NJ, David provides your party with laughter and fun through his comedy magic show. With packages including free magic wants, a live rabbit, balloons, and more, get ready for your guests to never stop talking about your event!
---
Magic By Marc - NYC-Based Professional Musician
Contact Form on Website
With international performance credits specializing in corporate and private entertainment, Marc has done magic and comedy for kids and adults for years. Marc 's act is a unique one, featuring many different highlights that make his show different than others. He is a self-proclaimed "mentalist," and his act he centers around voodoo, telepathy, telekinesis, zodiac reading, and much more. If you're having a sweet 16, corporate event, and more, choose Marc for an experience they'll all remember forever (unless they were hypnotized.)
---
Rogue The Magician - As Seen on America's Got Talent!
917-529-5564
Since he was 6 years old, Rogue has been performing magic for anyone that will watch! He loves to entertain audiences, and you'll see why when you watch him perform. He has been in countless TV shows, news programs, newspapers, magazines, and even a docu-biopic. His goal is to inspire others and spread his love of magic. Come see why he's going to be the next big thing!
---
IGE Entertainment - Serving 500 miles around NYC
917-617-7458
IGE is an all-around talent entertainment agency. They'll send you some of the best magicians in NY that will entertain all your guests and make them giggle with laughter. High-energy performers are their specialty!
---
Madeline The Magician - Female Magician serving the NY area
917-414-6177
Madeline Renee "The Magic" is the "pied piper of magic!" She has achieved her dream of becoming a performer and a professional magician as she presents her magic to an audience of all ages. Madeline also provides cool services like proposals, children's parties, adult parties, dove productions, suspension, and levitation shows, and so much more!
---
Alex Voz Magic - A "Mentalist" in NY!
As an Illusionist and Mentalist, Alex Voz puts on an intense performance for your party guests. With a special skill of connecting with people, Voz can provide an incredible experience that you have to see to believe!

---
Canosmagic - More than just a magician!
914-255-4729
Specializing in clowns and magicians, Canosmagic provides a wonder that you won't believe. Telepathy, illusion, sleight of hand, and levitation are just some of the many styles of magic Canosmagic will bring to your party!