Foods of NY Tour Review
Home
/ Foods of NY Tour Review
FunNewJersey.com Foods of NY Tour Review
FunNewJersey.com Rates the
FOODS OF NEW YORK TOUR 5 stars our of 5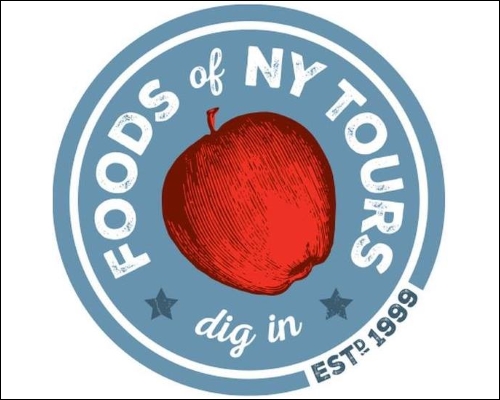 Foods of New York Tour - The Original Greenwich Village Tour
This tour is fabulous and is well worth the price for all that you get. We rate the Greenwich village tour a 5 out of 5 possible stars. The tour is an amazing 3 hours, packed with NYC culture as well as terrific genuine Greenwich Village Culinary treats. Pictured to the right is the first stop where our tour started at the famous Bruno's bakery. Inside, the wonderful aromas, filled our noses. It was a special feeling being inside one of the most nostalgic Bakeries in the world! Compare tours.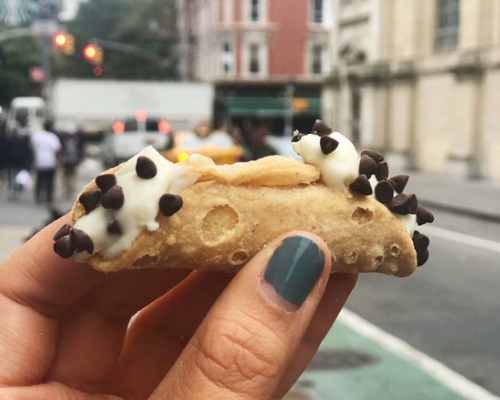 Rocco's Pasticceria
We started out by tasting sweet pastries and learning history about two of Greenwich Villages' best bakery's. We received a bottle of water and a wonderful area guide to refer to on future visits. Our tour guide Cindy introduced herself and explained the plan for the next 3 exciting hours to come. Cindy, a village resident herself, was absolutely wonderful! It was nice to have someone who was so knowledgeable of the all the culture that this village has to offer. Cindy surely spiced up the experience with her terrific personality.


Beautiful City Sights
On to the streets! See and hear wonderful New York History as you walk the streets of Greenwich Village. There is much history to this small section of New York. Cindy stopped every now and then and gave us great history tidbits as well as many interesting stories of the old neighborhood. It amazed us that this was such a quiet and beautiful neighborhood. Contrary to a misconceived belief, Greenwich Village is an impeccably clean, and safe neighborhood!


Murray's Cheese Shop
Inside Murray's, we were greeted by an extremely friendly staff, and were given a chance to browse around this truly amazing Cheese specialty shop. After browsing for a while we were led upstairs to a small tasting room as a platter of delicious cheeses and olives were awaiting our arrival. Murray's is much more than just a cheese shop. You will find many other fine Italian delicacies including homemade condiments, sauces, and breads. Murray's will deliver those hard to find cheeses and specialties right to your doorstep.


Faicco's Italian Specialties
This is one of the best Italian specialty stores I have ever been in. The prices were unbelievably reasonable for such upscale store. It is small but classic pork store with extremely fresh meats and nice selection of specialties. They make fresh homemade sausage and mozzarella daily. They say that Faicco's makes the best pork in town. We had the pleasure of tasting an Italian Rice ball stuffed with cheese and prosciutto. This is one store I will travel from NJ to visit time and time again.


Aphrodesia Herbs, spices, scents and oils
Visit one of the coolest little shops around. Aphrodesia is an absolute amazing herb shop. They have the freshest dried herbs from all around the world. They also have a nice selection of unique gifts. The herbs and spices are sold by the ounce at very reasonable prices. If you have odd recipes that call for unordinary spices, you will be sure to find them here. It was great just to walk around and smell all the spices of the world.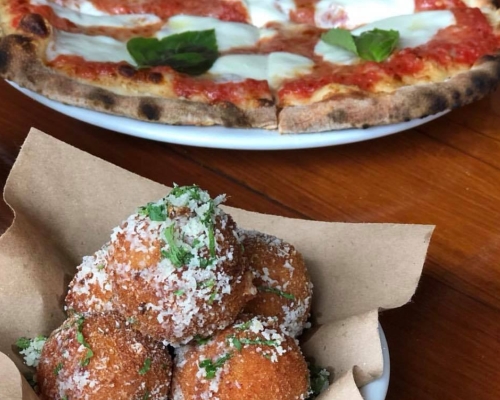 A Hidden Village gem!
Back to the streets! The sights and culture on this tour are unbelievable. We passed by the entrance to an old speakeasy. Speakeasies were hidden clubs or bars which sold alcohol secretly and illegally during the prohibition era. The entrances weren't marked and only certain people, usually of a certain clique could find them. The entrance we saw was a spot for poets and writers. True to tradition, it's entrance is unmarked, as the days of old. What a gem of a place to find on the Foods of New York Greenwich Village tour. This bar is a famous NYC landmark frequented by many celebrities. There are no signs of any kind, and you would never know of this terrific spot, if you casually walked by. Imagine the delight of your friends, when you take them to the village and show them this hidden bar, that only you will know of by taking the tour!


All this and much much more
See and learn about all the charming neighborhood restaurants as well as landmark speakeasys from the roaring 20's during prohibition. See the narrowest and the oldest wooden house in the village. Taste chocolate from the oldest chocolate shop in the village. Enjoy the historic architecture and culture from the early 1800s. Find hidden gardens and beautiful courtyards so that you can come back and explore all the cool spots with your friends. See all the famous poetry, jazz, blues, and folk venues. Learn about life in the Village and actually live it for this special day. You will taste pizza from a real New York style pizzeria and a gyro from a middle eastern Turkish eatery. On your venture you will learn where all the good unknown village accommodations are. Using your tour book that you receive, you will be able to return confidently in the future and enjoy all that Greenwich village has to offer!
This is one of the most romantic, Date idea, day trips that the New Jersey Tri-state has to offer.


This Greenwich Village tour is offered Tues.-Sun. year round
Prices are $49.00 Per person. Click Here for more info and to reserve online. Or, if you prefer, you can call 855-223-8684 for reservations. Tell the Foods of New York that you found them on FunNewJersey.com!


Also see their other fabulous tours...
Chelsea Market / Meatpacking District Food and Culture Walking Tour
Central Greenwich Village / SoHo Food and Culture Walking Tour
Explore Chinatown: Food and Culture Walking Tour and Sit Down Tasting
The Best of Brooklyn / Food Culture and and History Tour by Bus!
Nolita & Little Italy's Secrets / Uncover New York's Old Italian Secrets