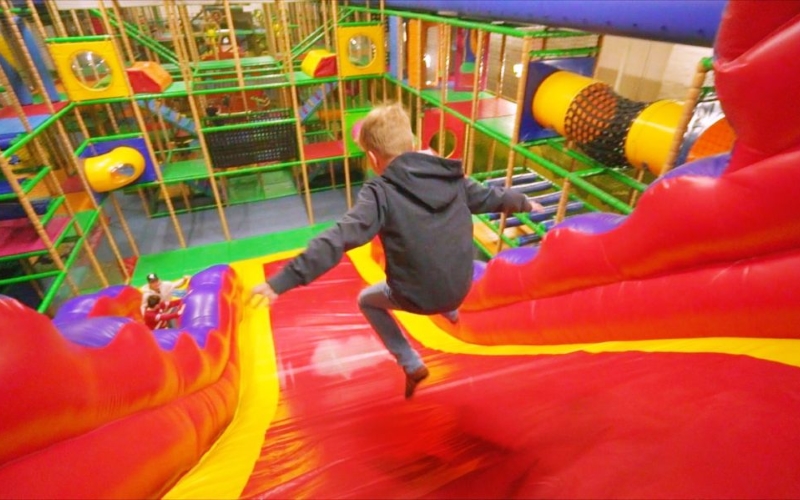 ---
Website:
http://www.playdayplace.com/
Details
Play Day Place is all about discovery and adventure, and promotes kids' agility of both mind and body through the energetic and imaginative play opportunities their facility provides. Play Day Place offers indoor nflatable Basketball Zone and enclosed Soccer Arena with over-sized soccer balls, twin structurally-engineered Rock Climbing Walls equipped with automatic repelling systems which guarantee secure landings, and a 3-Tier Soft Play Structure where kids can investigate a variety of items including tubes, a slide, cargo climb, zip line, balance beam walkway and more.
Their "Imaginative Play" rooms provide kids with three unique opportunities; they can aspire to be creative chefs or hungry patrons in our fully quipped "50s" Diner, enjoy the educational roles of both teachers and students in our School Classroom, and "practice" medicine as nurses or doctors in their Toy Hospital. They also feature a Toddler Room and a Virtual Playground where kids can interact with projected games.
---
opening_hours
Monday

00:00 AM-00:00 PM

Tuesday

00:00 AM-00:00 PM

Wednesday

00:00 AM-00:00 PM

Thursday

00:00 AM-00:00 PM

Friday

00:00 AM-00:00 PM

Saturday

00:00 AM-00:00 PM

Sunday

00:00 AM-00:00 PM
695 Challenger Way, Forked River, Ocean County 08731, New Jersey
Location on Map